Top Miami Agents
With over 10 years of experience, John and Kasia Lambert are two of the best agents in Miami.
Company Name: Home Sweet Florida Real Estate LLC | Toll Free number and fax: 866.729.8325 | Email: [email protected]
John Lambert is a Real Estate professional with over 10 years experience in the field.
Originally from Michigan, he is proud to call Florida his home.
College educated and the ultimate self starter, he loves what he does and counts many of his Real Estate clients as not just clients but lifelong friends.
An expert in Contract Negotiations, he guides both Buyers and Sellers through the Real Estate process from choosing the right home to negotiating the obstacles that arise and ensuring a smooth and pleasant experience for his clients.
John is married (to the boss) and has 2 wonderful children. When he is not working they like to enjoy everything life in Florida has to offer, Chilling at the beach, going to theme parks, and checking out all the interesting attractions and scenery.
Kasia Lambert is the Owner/Broker of Home Sweet Florida Real Estate LLC.
Born in Poland she moved to the United States in 1999
She is fluent in English and Polish with some understanding of German and Italian.
She is also the mother of 2 wonderful children.
College educated she has been in the Real Estate business for the past 10 years.
Kasia's attention to detail and expertise in both Condo and Single Family Home transactions is what has set her company apart and resulted in numerous satisfied clients.
Clients Testimonials
With over 10 years of experience, John and Kasia Lambert are two of the best agents in Miami.
"We have purchased 3 investment homes through John and we would not use anyone else. John assisted with every step of the process from finding the perfect homes to negotiating a great price and all the way through closing. We highly recommend John for anyone that is looking to buy or sell and we will continue to use him for all of our real estate needs"
Stefanie Steies
---
"We contacted Kasia Lambert to be our agent during our search for a new home. Kasia immediately found homes for us to look at. She was always on time and had all the info on the houses, or was able to look up some of the answers. Other times, she was in contact with the listing agent, to get answers. Once we settled on our dream home, Kasia wasted no time in putting us in contact with a mortgage lender, who prequalified us, and eventually processed the loan. Kasia is very knowledgeable in all facets of the buying and selling process, and always professional. My husband and I are very happy with her performance and would not hesitate to contact Kasia again, or to refer her. "
Dora Dillon
---
"We are very happy with her help in buying our first home. She was professional and helpful in every step towards closing on our house. Great agent and a great person. I would recommend her to anybody that wants a superior service."
Slawomir Zdun
---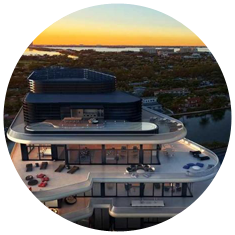 "Kasia was very helpful. I came down here from Connecticut for only 5 days and she helped me find the perfect place for me and my family. I definitely recommend her for anybody moving to Florida."
kasiabl (Trulia)
---
"Kasia helped my husband and I buy a vacation home in the Kissimmee area. When our first house fell through she was able to quickly find us more options. She was very helpful and quick in all her responses. She made buying a home out of state very easy. I would recommend her with ease."
croseteach (Trulia)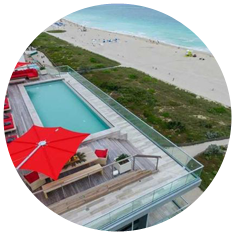 ---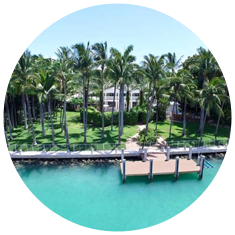 "We build custom homes and Kasia and John have represented us for selling our properties and purchasing new properties. They are very professional and we like the fact that they anticipate any issues we might have in advance which makes the process much smoother. We have no problem recommending them to anyone looking to buy or sell a property."
Char Trujillo – Red Door Homes
Contact a Miami Agent today.
Interested in buying a home in Miami?
Have a home to sell in Miami?
Fill out the form below, email .
(* Indicates a Required Field.)