Living in Wynwood, Miami, FL: Miami's Hub of Art & Culture
Posted by Discover Homes Miami on Wednesday, April 14, 2021 at 5:12 PM
By Discover Homes Miami / April 14, 2021
Comment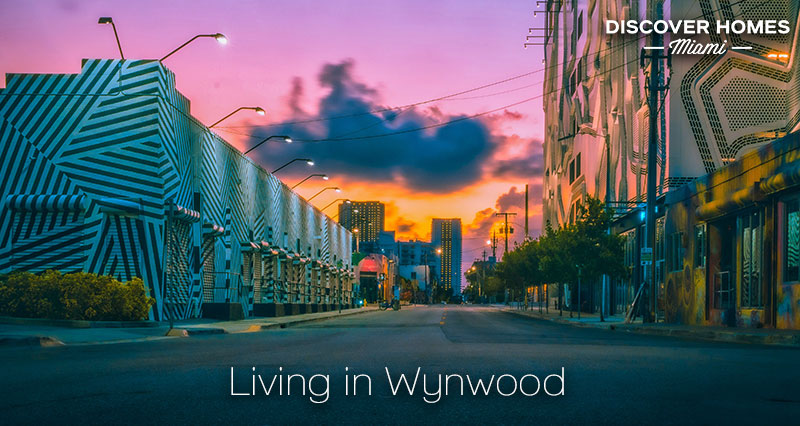 Wynwood is renowned as Miami's entertainment and cultural center. It's a compact district squeezed in between Edgewater to the East, Allapattah to the West (on the other side of the I-95), the Miami Design District to the north and to the south, the downtown region known as Town Square. Once an industrial zone, it is now one of the most in-demand locations for young creatives and entrepreneurs in Miami.
The area is a nexus of Puerto Rican culture, with many immigrants moving in from the 1950s onwards. This cultural diversity is today celebrated in many Puerto Rican-owned businesses and restaurants. The area was previously nicknamed Little San Juan or El Barrio.
Wynwood is rich in culture and is visited by thousands daily for its high concentration of entertainment venues, eateries, and art galleries. The district can be further subdivided into the art, technology, and fashion districts. As of 2015, Wynwood had 8,621 residents.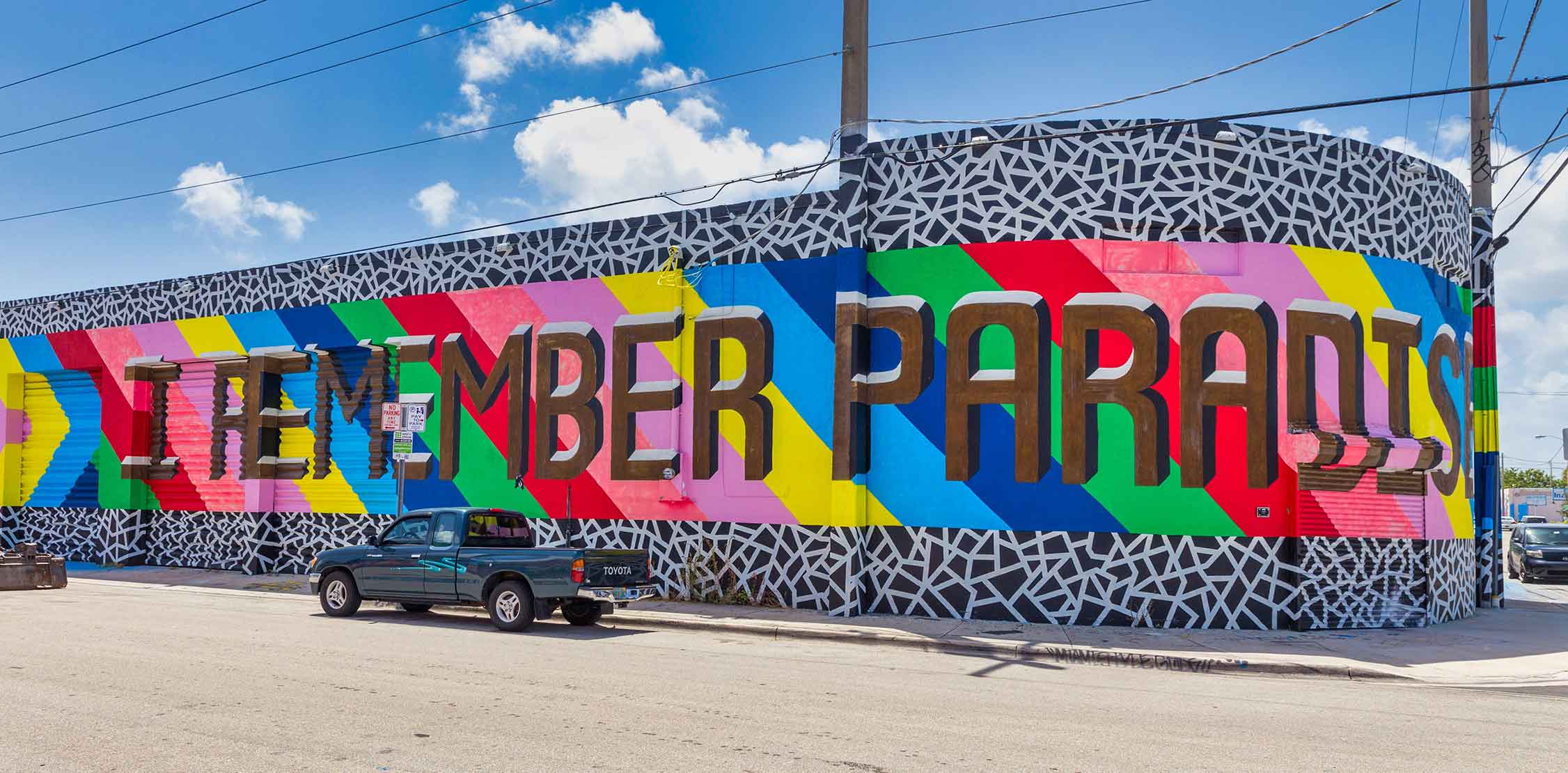 Wynwood Walls is one of the most popular art installations in Miami. Credit: Mariakray - stock.adobe.com
Lifestyle and Culture
In recent decades, there has been a slew of urban revitalization in Wynwood, which has resulted in the creation of arts, fashion, and technology hubs. This profusion of creativity has rapidly turned Wynwood into one of the hippest neighborhoods in downtown Miami.
Here, we break down the three different creativity zones: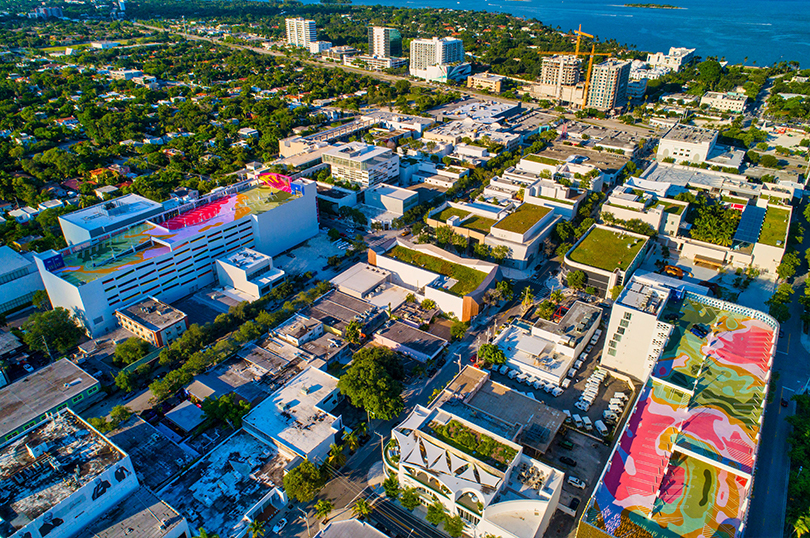 Wynwood Arts District
Arts District
Following the landmark 2002 Art Basel to Miami Beach expo, the Miami art scene exploded. There were once around seventy art galleries, museums, and street art installations in Wynwood alone. In recent years, there's been a slow reduction to a more sustainable level of activity.
Today, the hub of artistic creativity is localized within a few key blocks. The Arts District lies between North 20th and 36th Streets, the I-95, and Northeast First Avenue. Within that subdivision, there are ten galleries or museums, some of which are described below.
In 2003, the Wynwood Arts District Association was founded by a collective of artists, dealers, and curators including Mark Coetzee, Nina Arias, and Nick Cindric. In 2009, the Wynwood Walls project created a series of bold and vibrant public artworks, which cemented Wynwood's artistic heritage and remain a focal point for visitors and locals to this day.
This handy arts district self-tour starts at the Wynwood Walls and covers many of the area's highlights.
Technology District
Many technology giants have been drawn to South Florida recently due to its favorable standards of living and fiscal incentives to support innovation and business development. Wynwood contains a great many tech companies as well as collaborative developments like the LAB Miami center for entrepreneurship and innovation and the Wyncode coding boot camp.
Spotify recently moved its headquarters here, and Live Nation and WeWork are two of the other big digital players in the neighborhood. Further shared office developments are planned, including the Wynwood Annex, a 60,000 sq ft creative hub with eight floors, and a roof terrace.
Fashion District
To complete the triumvirate of creative industries, fashion has a strong presence in Wynwood. The Fashion District is a nexus of boutiques bounded by North 23rd and 30th Streets, the I-95, and West 2nd Avenue to the East. Many of them are wholesalers offering great deals, and you'll also find a lot of jewelry stores, hair salons, and nail bars here.
As well as small designers and outlets, there's a fantastic selection of street art and graffiti here with many business owners setting up "permission walls" for local artists to do their thing. Check out the cross-streets off Northwest 5th Avenue for the highest concentration of murals and artwork – the avenue is a psychedelic corridor of creativity.
The fashion district makes a nice contrast to some of the high-end offerings elsewhere in Miami and has a relaxed and funky vibe.
Things to Do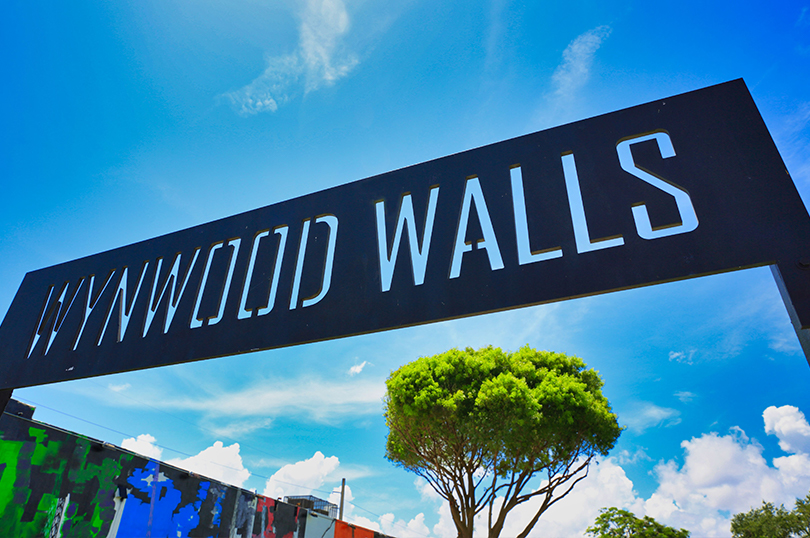 As mentioned above, this is the beating heart of the art district. It's centered on a small park surrounded by hoardings, then spreads through the industrial warehouses throughout the area, whose exteriors have been turned into vivid and varied murals.
The 2008 brainchild of developer and arts patron Tony Goldman, Wynwood Walls is a great place to explore the art and fashion districts.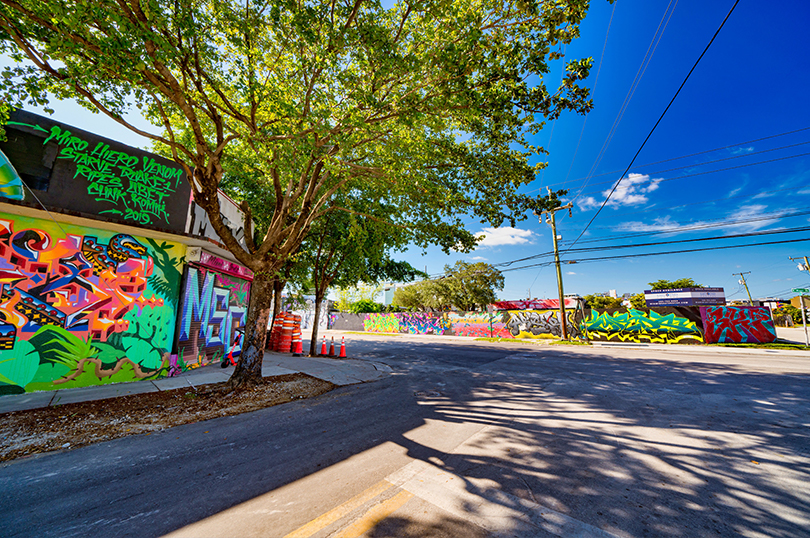 If Wynwood Walls has whetted your appetite for street art, head to 299 NW 25th Street for this rundown of graffiti and tagging from its inception in 1970s New York through to its acceptance as a global art form. Described by no less than Forbes magazine as "the first museum of its kind," the exhibition provides a fascinating insight into changing culture and aesthetic norms.
This is a chic market gallery that has displayed the works of, among others, Cindy Sherman, Gilbert & George, Tschabalala Self, and Roberto Matta. The gallery was founded in 2000 to celebrate the work of primarily Latin American artists but in recent years has expanded its focus to include international modern artists too.
You'll need deep pockets if you want to make a purchase here, but the cool and chic loft interior relocated to Wynwood in 2019, is a welcoming and inclusive space.
Situated in a 50,000 ft sq warehouse, this not-for-profit gallery presents seasonal exhibitions from the collection of Martin Z. Margulies and special exhibits and international loans.
Open Tuesday to Saturdays from 11 am until 4 pm, the gallery space is big enough for large-scale works and has exhibited the likes of Claes Oldenburg, Richard Long, and Olafur Eliasson. If it's monumental art you're after, this is the gallery to visit!
Food and Drink
All that art will probably leave you with something of an appetite. The good news is that Wynwood is no slouch for providing delicious and varied cuisine. With a Latino and Puerto Rican focus, you'd be well-advised to check out the Wynwood Marketplace, a 75,000-foot square open-air venue with local vendors, food trucks, craft stalls, performance art, and fantastic cocktails.
For a taste of Korean food, and possibly one of the most in-demand tables in Wynwood, head for Kyu, where you can play it safe with what's been called the best friend chicken in Miami, or opt for their specialty, soft shell crab bao buns.
From its lurid exterior, you might not expect the range of delicacies available in Zak the Baker at 295 NW 26th Street. If you're an early riser, pop in for a calorific breakfast (they're open from 7 am) or try their excellent range of sourdough bread and pastries, which they deliver to wholefood markets across South Florida.
A host of microbreweries have popped up in the neighborhood during the craft beer revolution, including the Wynwood Brewing Company, Veza Sur Brewing, and J. Wakefield Brewing.
The first on the above list was also the first craft brewery in Wynwood. We'd recommend their La Rubia American Blonde Air as a perfect accompaniment to your summer barbecues. Miami mural art is further celebrated in their taproom, which is a riot of color and taste.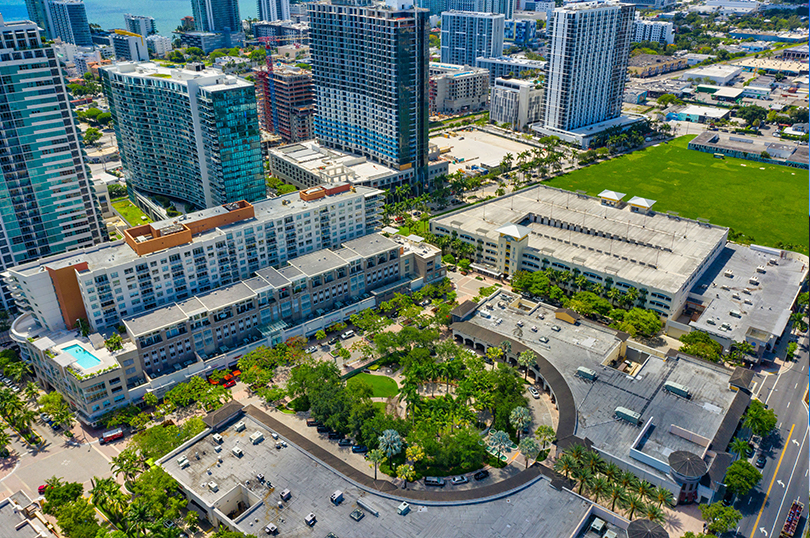 Midtown Miami shopping center
Midtown Miami Shopping
The Shops at Midtown Miami mall offer all the usual outlets, including OshKosh, Nordstrom Rack, Pet Smart, and House of Intuition.
If you want something a little different, head over to Bubble City, a 20,000 sq foot garden populated by little transparent pods (or "bubbles") housing a range of pop-up boutiques and events facilities. A brand-new development, this very Instagrammable site somehow manages to be futuristic and retro all at the same time!
Roberto Clemente Park
Should you desire to spend a little time outdoors, Wynwood's only pocket park features a ball field, community center, playground, and basketball courts. Lively and popular, the park also contains dog-friendly facilities, colorful murals, and restrooms. It's a great place for people-watching, picnicking, jogging, or just reading a book in the shade.
Head to the Beach
Although Wynwood is inland, it's a comparatively short drive along the I-95 to Mid-Beach, Miami, where you'll find miles of scrollable golden sand and the Atlantic breakers to splash about in. Why not finish your afternoon with a cocktail or two in the world-renowned Broken Shaker.
Real Estate
The recent influx of tech entrepreneurs has created a bullish market for apartments in Wynwood, with many recent developments offering urban chic across a range of budgets. Many of these new condo buildings resemble primary-colored startup "incubators", so it is very much a question of taste if this sort of living is for you.
More traditional Florida condos can be found in neighboring Edgewater, but if you're determined to move to the urban heart of Wynwood, a high concentration of compact apartments can be found in the Arts District, with more being built every month. You should look mostly in the northern sector of the district if you want an affordable home with its own garden or yard.
There are some older properties in Wynwood, mostly single homes in the ranch or Mediterranean revival style bungalows, with gardens, terracotta-hued exteriors, and gently sloped roofs.
Additional Reading
Check out these other Miami neighborhoods near Wynwood: