7 Best Miami Neighborhoods for Workaholics And Professionals
Posted by Discover Homes Miami on Wednesday, November 23, 2016 at 10:38 AM
By Discover Homes Miami / November 23, 2016
Comment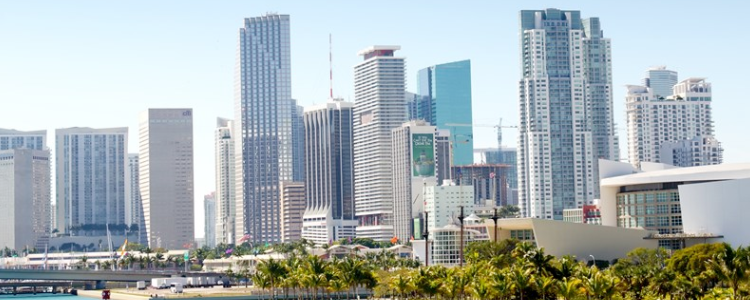 1. Central Business District (Downtown Miami)
Also called Downtown by locals, the CBD, or Central Business District of Miami, is considered one of the most happening places in terms of both business and pleasure. When it comes to making money, this is one of the best places to do so in the region, with income per capita pegged at 79% higher than the country's average. Median household income here is also higher than some areas, with a recorded 9% higher than the country's average.
For those who want to try their luck at finding work in the area, it has been noted that the unemployment rate here is actually lower by 7% than the national average.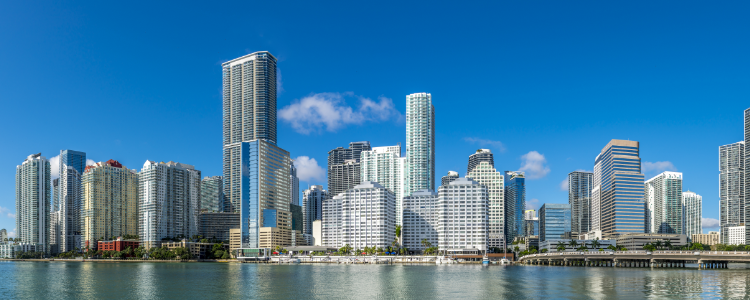 2. Brickell
Being called the Manhattan of the South, as well as being pegged as the financial district of Miami, makes Brickell another neighborhood that is great for yuppies and workaholics to live in. Not only is dressing to impress the norm here, but it is also a place where people looking to improve their careers can get a leg-up on life.
It is not all work and no play in this part of Miami though, since those who live and work here also know how to have fun after office hours. Like they say, work hard – play harder, and that is a mantra that is embraced by Brickell residents, what with the long list of choices for fun in the area that includes the very popular Mary Brickell Village.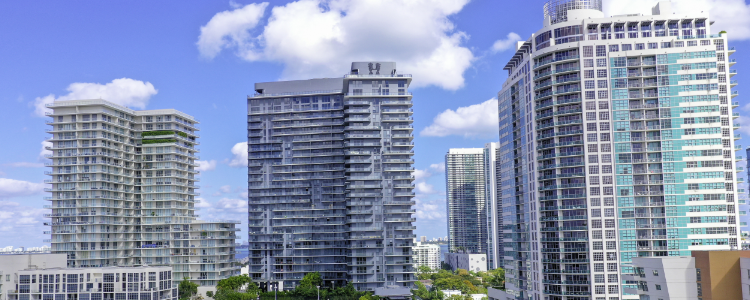 3. Omni
Also part of what is considered Downtown Miami, the urban neighborhood of Omni is another choice ambitious professionals have when it comes to mixing business with pleasure in Florida. This area is sometimes called the Media and Entertainment District of Miami, and is located just due south of Edgewater and north of the CBD. Omni is a community that houses numerous theaters, art schools, and concert halls.
Nearby, you will also find other places of interest for those who are in the entertainment, media, and art industries, and these include the Perez Art Museum, American Airlines Arena, and the Miami International University of Art & Design.
4. Park West
Still a part of Downtown Miami is Park West, which is located due west of Museum Park. This is a great choice for those who love the nightlife, and unwinding with a cold bottle of beer in one of the nightclubs here after a long day at work. While most of the old nightclubs in the so-called "club row" have been demolished to make way for a sleeker and more modern Park West, it is still considered by many as a great place to live in when climbing the ladder of success in Miami.
Pretty soon, this area will have the Miami World Center, which is purported to be a modern urban center that has residential towers, a convention center, a massive shopping district, and a hotel.
5. Miami Jewelry District
Another famous neighborhood of Downtown Miami, and probably one of the most colorful, is the jewelry district. As the name implies, this area is filled with stores that sell jewelry and components for making jewelry, like precious stones, gold, and the like. This enclave consists of only four blocks, but is one of the most visited areas in Miami due to the numerous places of interest here.
Apart from the dazzling jewels in the jewelry stores, you will also find fitness gyms, coffee shops, restaurants, art galleries, and many more in and around the area.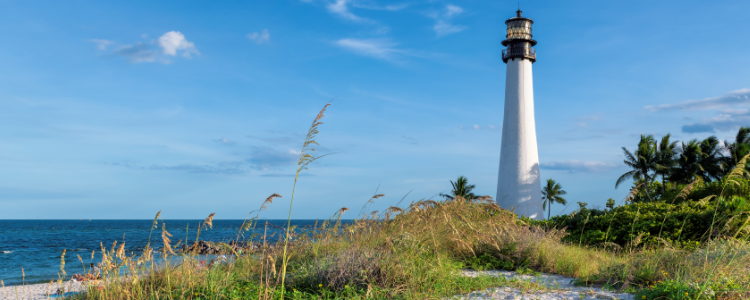 6. Key Biscayne
While this community is actually located south of Brickell and is only accessible via the Rickenbacker Causeway, it is still considered a great place for professionals and workaholics to consider calling home. This is because of the fact that it is just a short drive away from both the financial as well as the business district of Miami. The main reason why this place made it to this list is that a number of people who work hard also want to have a home that is far removed from the workplace without it being too far away. Key Biscayne fits this description perfectly.
This island south of Downtown Miami is a great choice for businessmen, entrepreneurs, and innovators who want quality quiet time with their family when they take a break from their long days at the office.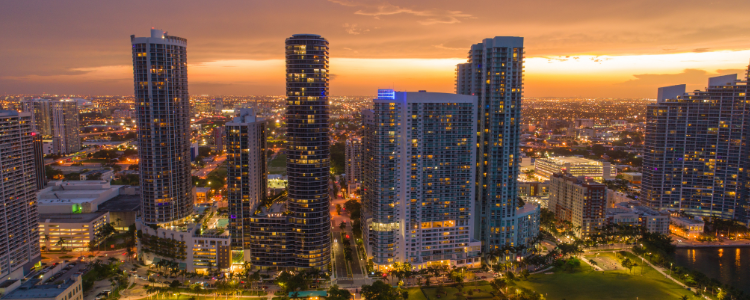 7. Edgewater
Just north of Downtown Miami and Omni is Edgewater, which is slowly gaining popularity among urbanites in the county as a great waterfront neighborhood that is near yet still somewhat detached from the hustle and bustle of the financial and business district. This reputation may be because of the fact that this mostly residential enclave features luxury lofts and skyscrapers that give people a modern resort-style life while still keeping them just a few minutes away from work.
This blending of both resort living and busy career life makes this area of Miami one of the best places for professionals to live in. This is because it allows for serious career ladder-climbing while still living the good life under the tropical sun.
/downtown-miami-condos/omni/