Living in Sunny Isles Beach, FL: 2021 Community Guide
Posted by Discover Homes Miami on Saturday, March 20, 2021 at 11:14 AM
By Discover Homes Miami / March 20, 2021
Comment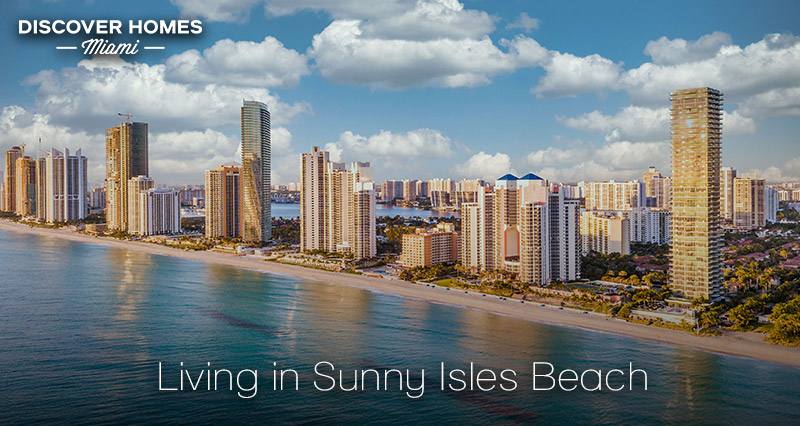 Located on a barrier island in the northeast corner of Miami-Dade County, Sunny Isles Beach is a friendly, welcoming city with a population of 21,580. Once home to a collection of seedy motels, Sunny Isles Beach is now one of the most desirable places to live in the Miami area.
Known as "The City of Sun and Sea," Sunny Isles Beach has a glittering oceanfront skyline of luxury high-rise condominiums and hotels, as well as residential pockets of well-appointed single-family homes. Sunny Isles Beach's cultural diversity is reflected in the eclectic mix of boutiques, cafes, and restaurants that line the city's lively Collins Avenue strip, and the pristine beach has a quiet, relaxed feel.
Sunny Isles Beach is a uniquely South Floridian mix of luxury living, a laid-back atmosphere, and stunning natural beauty. It attracts those looking for tranquility and community and easy access to top-notch shopping, dining, and entertainment.
Let's take a closer look at what makes Sunny Isles Beach such a sought-after place to live.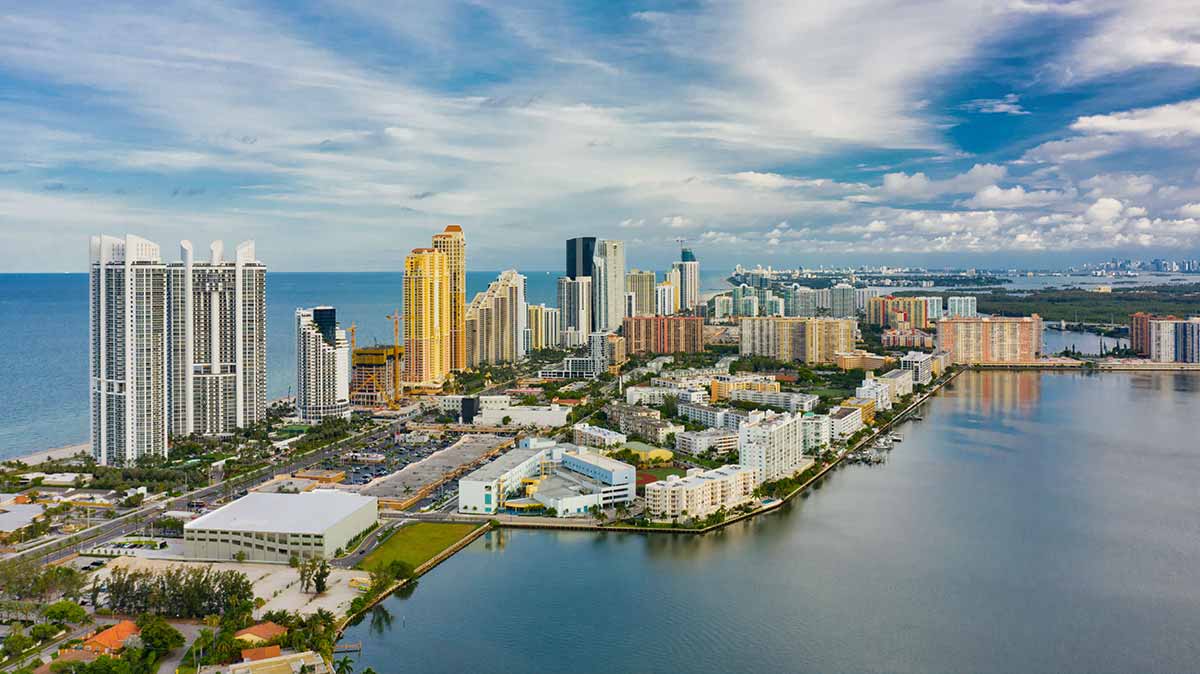 The interior portion of Sunny Isles Beach, as seen from the Intracoastal Waterways.
Lifestyle and Culture in Sunny Isles Beach
Covering an area of just 1.78 square miles, Sunny Isles Beach's compact size makes it ideal for getting around on foot, and many locals prefer to walk or cycle when running daily errands.
The city is connected to the mainland by the William Lehman Causeway and the 163rd Street Bridge, and residents can drive to Downtown Miami or Fort Lauderdale in less than an hour. Collins Avenue runs through the center of town, providing easy access to Hollywood Beach to the north and the hedonistic delights of Miami Beach further south.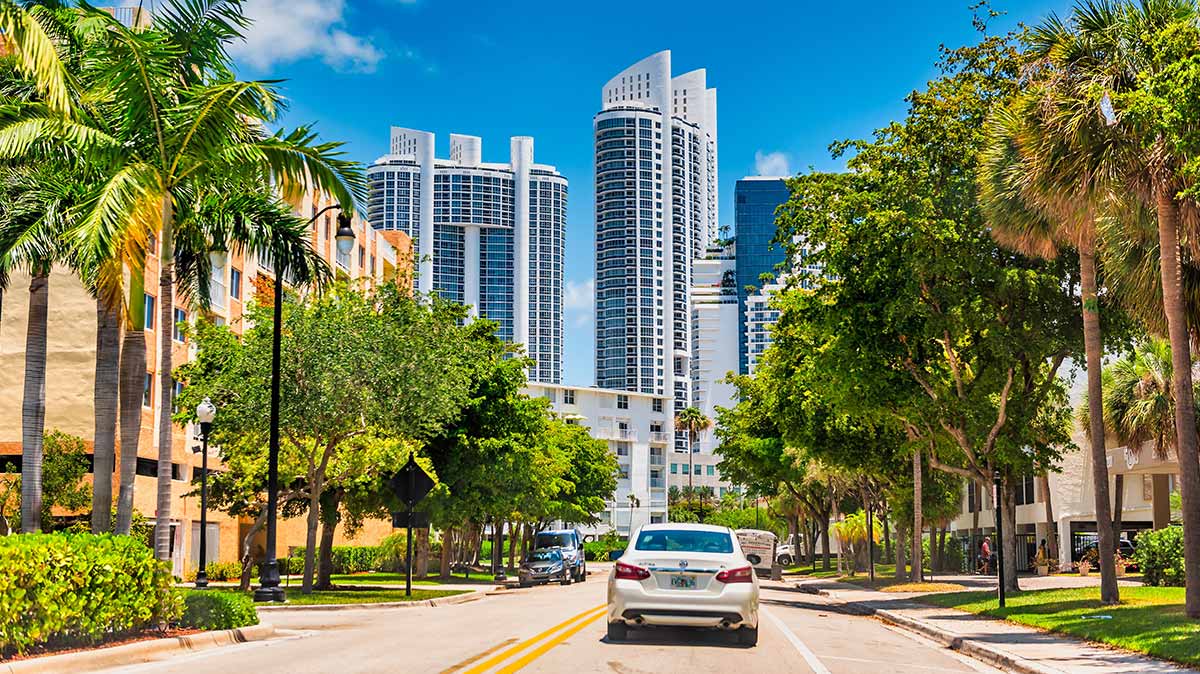 Street view of Sunny Isles Beach with hotels and condos in the background. Credit: Kristina Blokhin - stock.adobe.com
South Florida traffic is notoriously challenging, and many Sunny Isles Beach locals take advantage of the area's superb public transit. SIBshuttle is an awesome local service that provides free transport throughout Sunny Isles Beach and connects locals to Aventura, Hallandale Beach, and North Miami Beach. For trips further afield, Miami-Dade Transit buses make several stops in town.
It's no secret that South Florida residents enjoy wonderful year-round weather, and Sunny Isles Beach locals embrace an active outdoor lifestyle. The gorgeous beach - with its sugary sand and aquamarine water - is the center of outdoor life, and residents enjoy little more than spending a relaxing morning on the sand before strolling off to grab a relaxing lunch at a favorite spot on Collins Avenue.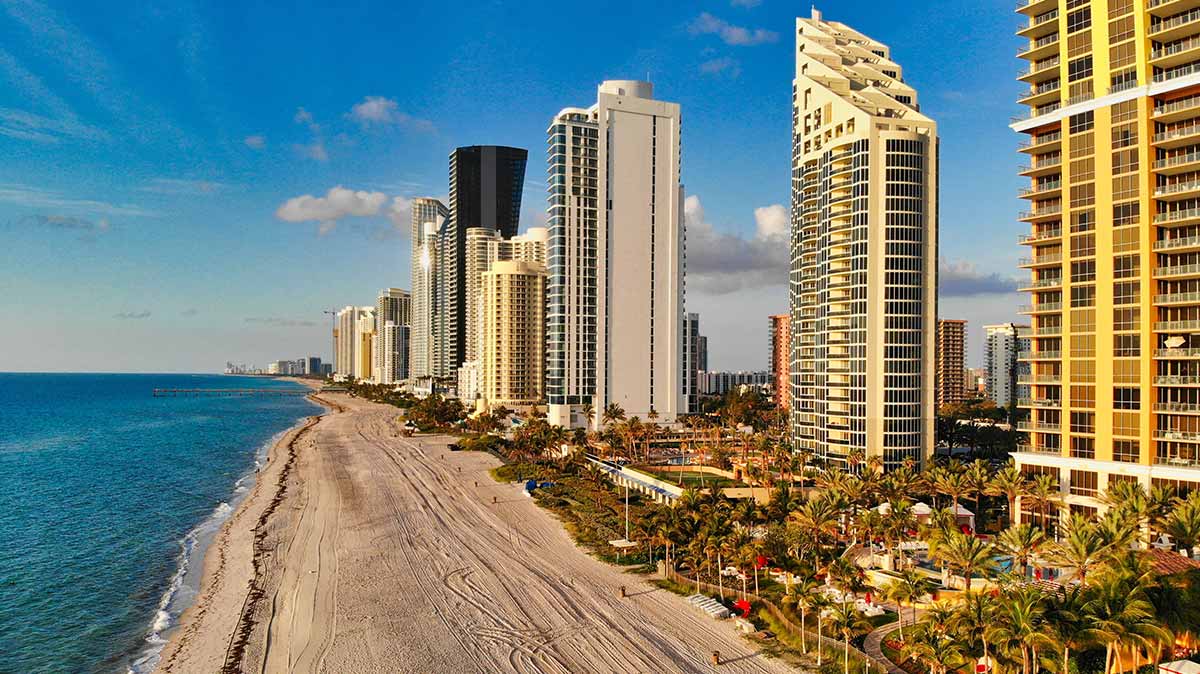 High-rise condo buildings dot the sandy beaches of Sunny Isles beach
Sunny Isles Beach is home to over 10 parks, all of which provide pleasant public spaces for exercise, relaxation, and community gatherings. Pier Park offers beach access and a restaurant, and access to Newport Fishing Pier, a super-popular spot among local fishermen. Samson Oceanfront Park is the city's most popular, offering a playground, picnic areas, and year-round entertainment. There's beach access here, too, and this is where to come and watch local beach volleyball games.
Locals here love their dogs, and the four-legged friends of Sunny Isles Beach are well catered for. Off-leash areas at Senator Gwen Margolis and Heritage Parks are popular with dogs and their owners, providing friendly places to socialize and have fun.
Residents of Sunny Isles Beach are spoiled for choice when it comes to dining options. Collins Avenue is teeming with local cafes, bars, and restaurants, and there's an eclectic mix of food from all over the world on offer. When locals want to indulge in a more upscale dining experience, they head to one of the city's luxury resorts, such as Solé Miami or Acqualina Resort. These exquisite hotels offer an array of imaginative restaurants in gorgeous settings.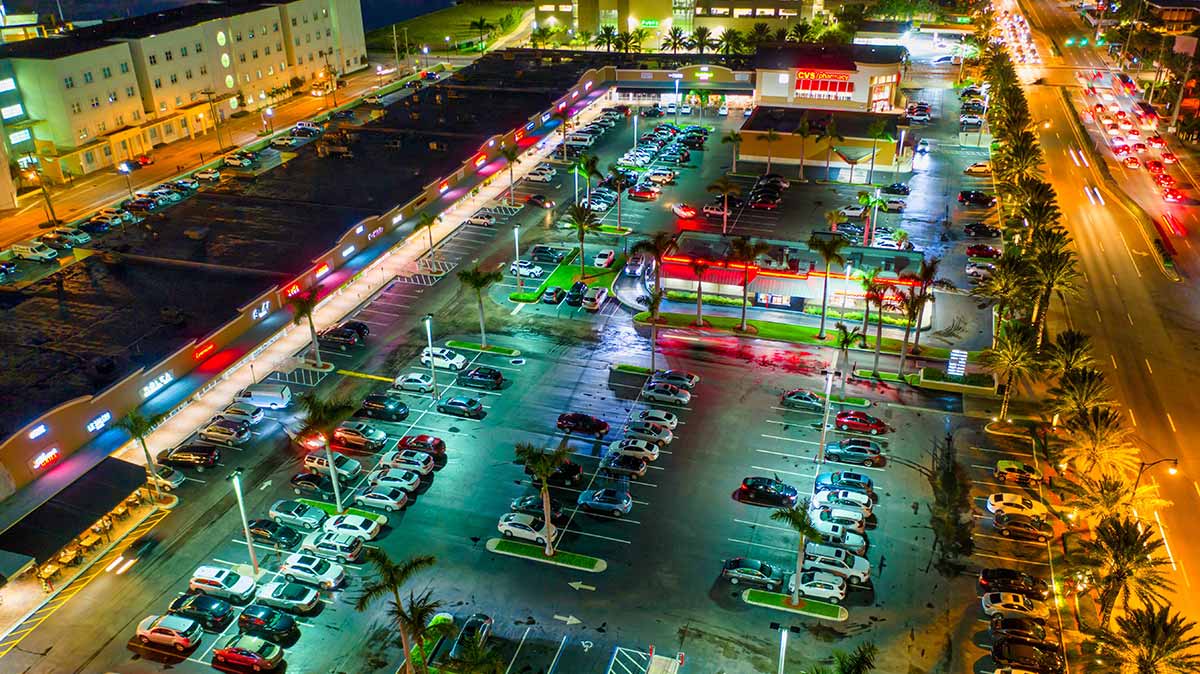 The RK Shopping Center Plaza in Sunny Isles Beach
Shopping in Sunny Isles Beach consists of small, independent boutiques as well as well-known retail outlets. Nearby, some of the most exclusive shopping in the world can be found at Bal Harbour Shops, as well as high-end dining in some of the Miami area's most prestigious restaurants. With its upscale shops and an array of dining options, the enormous Aventura Mall is also just a stone's throw from Sunny Isles Beach, providing a popular destination for those who want to spend the day in shopping heaven.
There's a strong sense of community in Sunny Isles Beach, and free events dot the local calendar throughout the year. The Wednesday Outdoor Concert Series at Samson Oceanfront Park is a favorite monthly event, and locals come together under the stars to enjoy good music and company. Full Moon Yoga at Gateway Park is another popular free event, and movie nights at Heritage Park are always a hit with local kids.
There are plenty of eagerly anticipated annual events, too, including Miami Fashion Week, Art Basel, and South Beach Food and Wine Festival, all held near Sunny Isles Beach.
Art is celebrated and promoted in Sunny Isles Beach, and the city's 2016 Art in Public Places ordinance has been a great success. Developers must include an element of art in their projects, and many have embraced this as a chance to enhance their developments and improve the urban environment. Public art can be found throughout the city, including a magnificent Manolo Valdes sculpture at 163rd and Collins, and various sculptures and enhancements in parks and on bridges.
Residents of Sunny Isles Beach live close to some of the area's best art and cultural institutions, including the Museum of Contemporary Art in North Miami, the incredible Bass Museum of Art, and the wonderful North Beach Bandshell. Whether it be an exciting new exhibition, a challenging art class, or an indie-rock concert, there's always something going on just a short drive away.
Things to Do in Sunny Isles Beach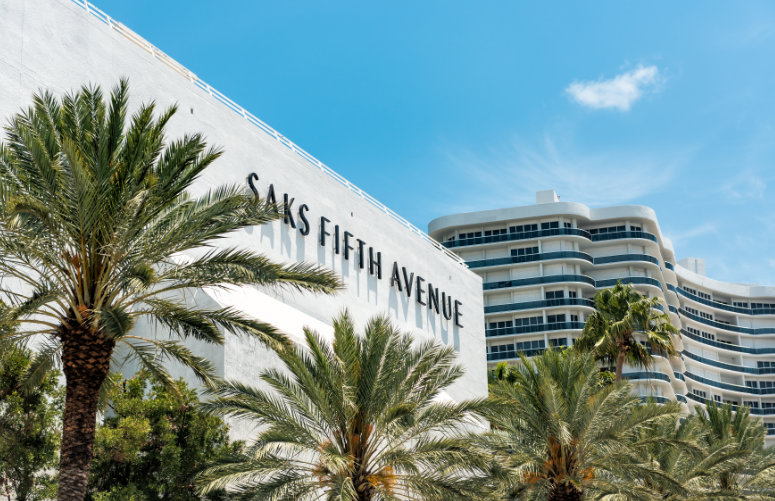 Saks Fifth Avenue at Bal Harbour Shops. Credit: Kristi Blokhin / Shutterstock.com
Bal Harbour Shops
Located in the upscale enclave of Bal Harbour, just a few minutes' drive south, this fabulous outdoor shopping mall is known the world over for its impressive collection of designer boutiques and high-end dining options.
Bal Harbour Shops is a fashion mecca, and the gorgeous landscaping, featuring tropical trees, flowers, and tranquil pools, provides an elegant setting for a relaxing shopping experience. This is the place to see celebrities, fashionistas, and socialites browsing the latest collections from designers such as Alexander McQueen, Chanel, Gucci, and Stella McCartney.
There's plenty of incredible food to be had at Bal Harbour Shops, too, including upscale Italian classics at Carpaccio, an innovative take on Japanese cuisine at Makoto, and an imaginative and chic menu at Le Zoo.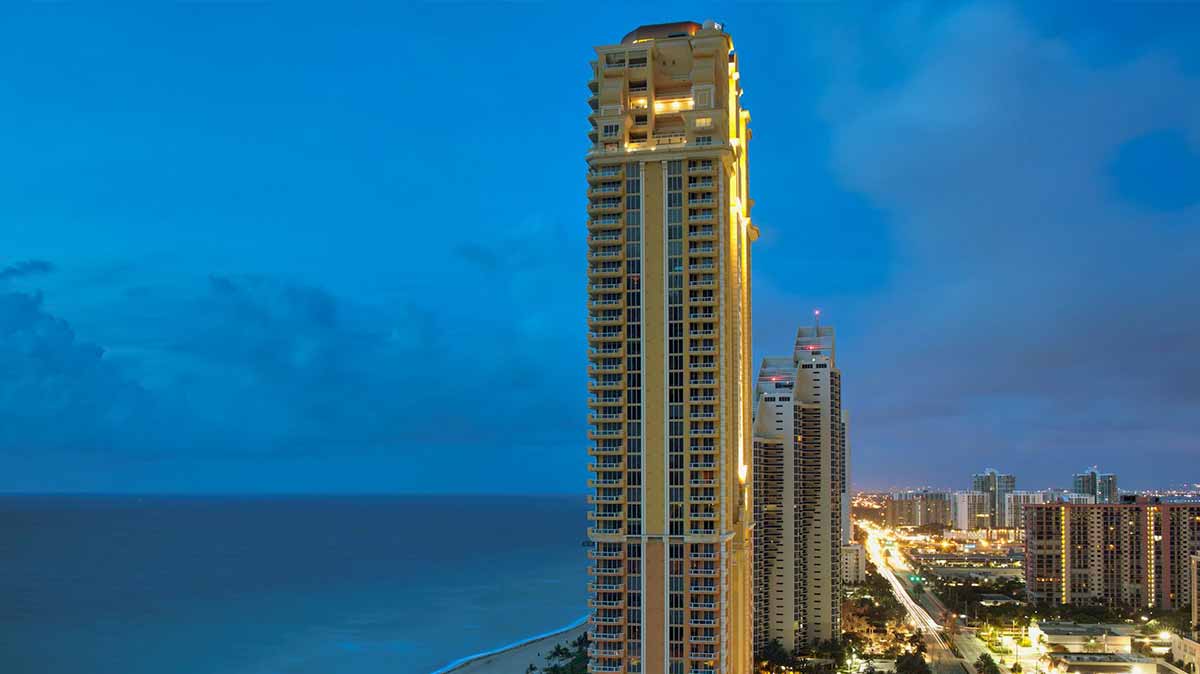 Acqualina Resort & Spa. Credit: Jimmy Baikovicius
Acqualina Spa by ESPA
Located in the Acqualina Resort and Residences, this is an indulgent retreat for relaxation and rejuvenation. When Sunny Isles Beach residents really want to pamper themselves, they come to this incredible 20,000 sq ft facility. The ocean's views across the white sand beach are relaxing enough, but that's just the beginning.
Acqualina Spa features state-of-the-art treatment rooms, healing heat and water rituals, relaxation lounges, and an outdoor terrace retreat with a pool. Designed as a place to spend the entire day, Acqualina Spa offers a "journey" to its guests, beginning with restorative body treatments, followed by yoga and meditation, before ending with poolside relaxation and an indulgent spa menu. The spa also features a popular boutique that offers luxury resort wear.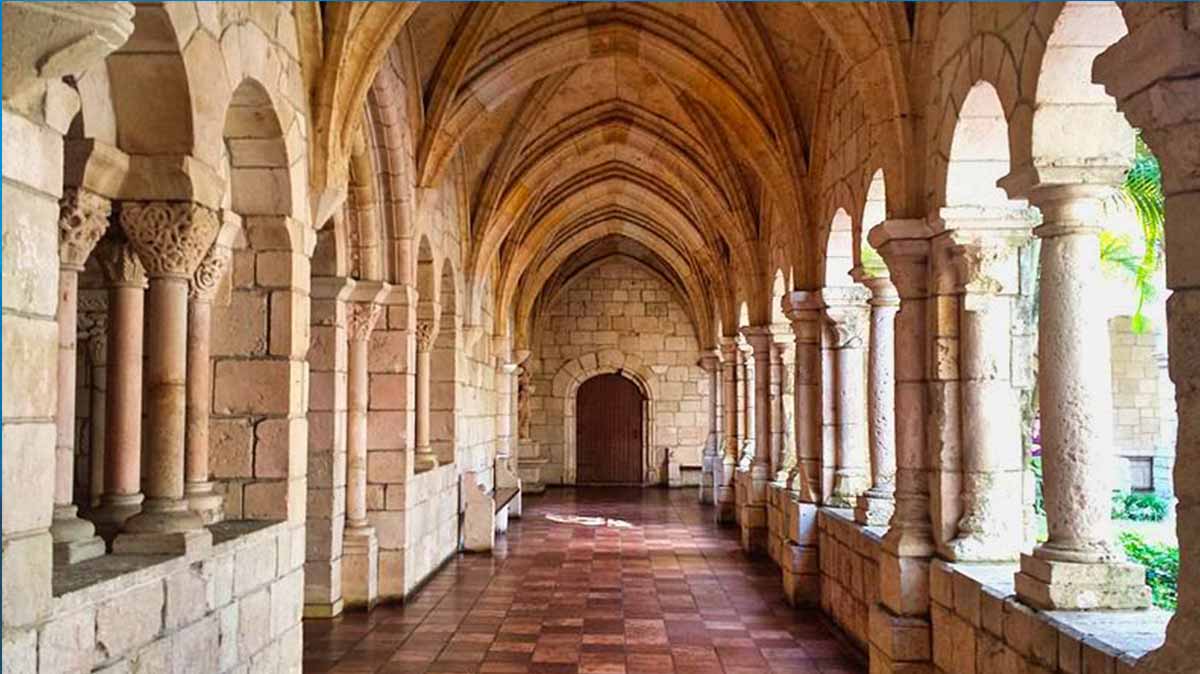 Ancient Spanish Monastery
For a unique and completely fascinating experience, this ancient Spanish monastery is well worth a visit. It's located in North Miami Beach, about 15 minutes drive from Sunny Isles Beach. Originally constructed in Segovia, Spain in the 12th century, the monastery was dismantled during a period of social upheaval in the 1830s and turned into a granary and stable.
In 1925, William Hearst purchased the building and had it shipped to the US. The story continues with many twists and turns, leading to the monastery's eventual reconstruction at the cost of $20 million. Today, the "biggest jigsaw puzzle in the world" is owned by the Episcopal Diocese of Southeast Florida and offers English and Spanish services. It's a great place to experience a beautiful and historic European building, and the friendly staff is always on hand to tell the whole story.
Gulfstream Park Village
Located in nearby Hallandale Beach, Gulfstream Park Village is a super-popular open-air destination that offers sporting events, entertainment, dining, and shopping. This is an extravagant place that offers a fun-filled experience for all ages.
Anchored by the legendary Gulfstream Race Track, the village offers an array of adult and kid-friendly events and activities. There's world-class Thoroughbred horse racing, of course, as well as 2 casinos, nightclubs, fine and casual dining, and a host of popular fashion retailers.
Kids from across the Miami area love coming to Gulfstream Park Village for the incredible bowling alley, arcade, and free weekly events and music. There are plenty of kid-friendly classes and workshops on offer, too, as well as a 110' Pegasus statue and a fire-breathing dragon!
Parks and Recreation in Sunny Isles Beach
Samson Oceanfront Park/Sunny Isles Beach
Samson Oceanfront Park offers a beautiful, colorful setting, featuring shady palm trees, tropical flowers, and impressive public art. Super-popular with locals, this park features shaded pavilions with tables, a kids' playground, showers, and a solar-powered charging station with USB outlets.
Samson Oceanfront Park also provides public beach access, and the volleyball areas are always crowded with locals getting their game on. This beach features pristine sand, and the clear waters of the Atlantic Ocean are warm and refreshing. There's a calm, laid-back vibe here, and the beach never feels overcrowded, unlike some of the more fashionable stretches of sand further south.
Gateway Park
Located on Sunny Isles Boulevard, Gateway Park is another local favorite. This 5-acre park features a performing arts stage, butterfly garden, kids play area with an interactive water feature, and a community gathering space.
There's a solar-powered charging station here, as well as free WiFi, and it's a great place to come and get some work done or relax with a book. On Tuesdays, the park allows kids to bring bikes and scooters, while other events and festivals are held monthly or annually. The ever-popular Full Moon Yoga is held at Gateway Park, offering locals a free guided yoga session each month.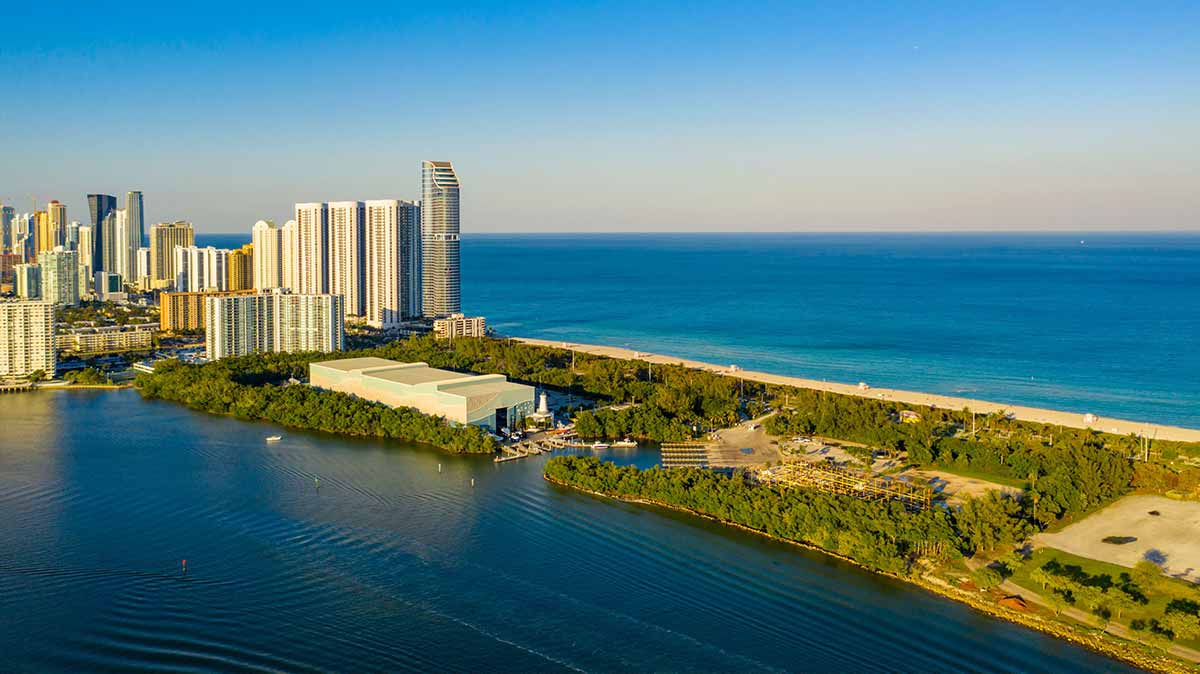 Haulover Park & Beach with Sunny Isles Beach to the left
Haulover Park
At 177-acres, Haulover Park is one of the largest in the area and draws crowds from all over the region. This wonderful, historical park is within walking distance of Sunny Isles Beach and features miles of pristine beaches, restored sand dunes, and palm tree-shaded picnic grounds. There's a popular fishing pier in the park, and many people dock their fishing and diving boats at the park's marina. The 7,500 sq ft skate park is one of the best around, and the off-leash dog park and dog beach are always well-attended.
The beaches here can get pretty crowded on weekends and holidays, but it's always possible to find a quiet sanctuary. Be warned, though: the northern section is a clothing-optional beach, so you might get more of an eyeful than you were expecting!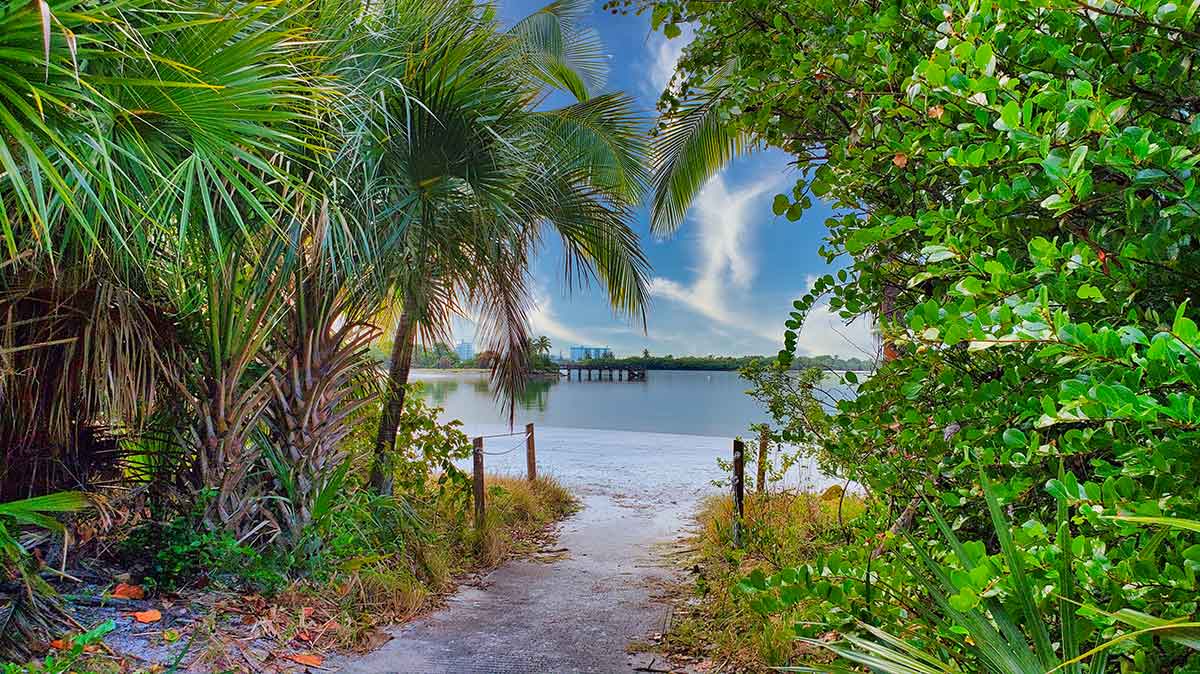 Oleta River State Park
Oleta River State Park
Florida's largest urban park, Oleta River State Park, is an oasis that has to be experienced to be believed. This protected river estuary encompasses over 1,000 acres of greenery in Biscayne Bay and provides a tranquil environment for swimming, hiking, biking, camping, and kayaking.
Kayaking is one of the best ways to experience Oleta River State Park, and kayaks and stand-up paddleboards are available to rent. Cruising through the clear, calm waters, you'll see tangled mangroves, birds, fish, and crabs, and you'll quickly forget that you're actually in the middle of an urban area.
Three miles of nature trails provide another way to explore the park. All trails lead to a small sandy beach, and along the way, there are flowers, tropical trees, and plenty of opportunities to see dolphins and manatees. The beach is a perfect place to take a dip after a sweaty hike, and the water is impossibly clear.
Oleta River State Park also has a few cabins and a rustic campground for those who want to spend the night in this magical place.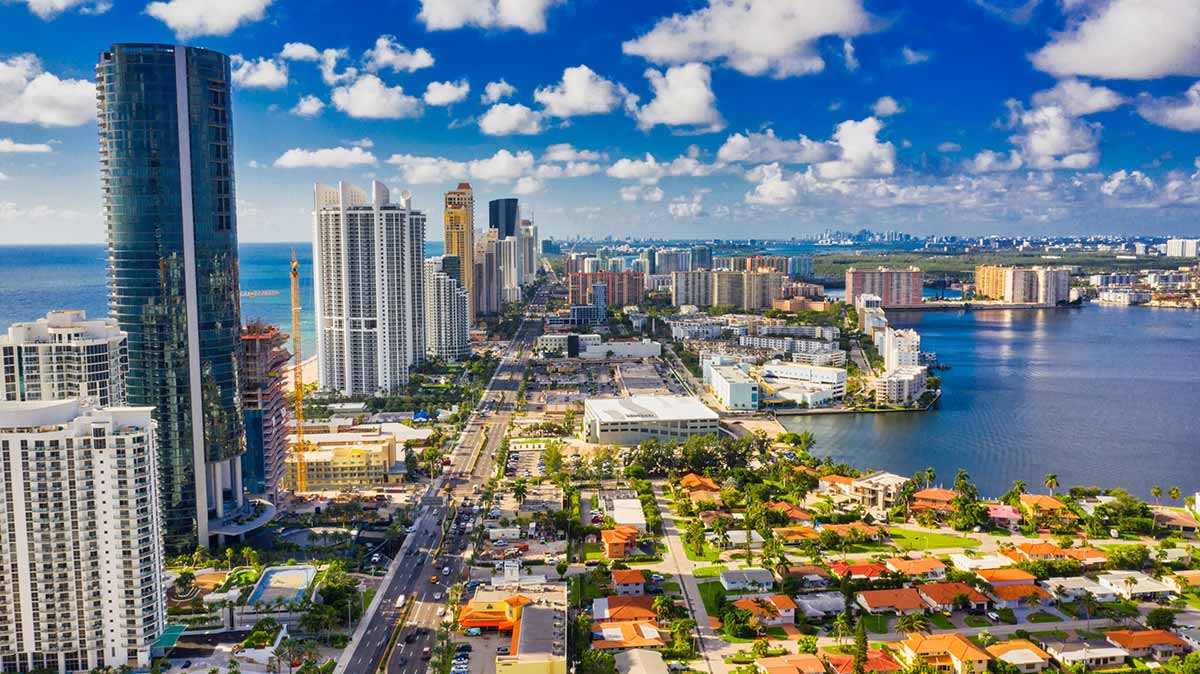 This photo demonstrates the mix of single-family residences and condo buildings in Sunny Isles Beach.
Sunny Isles Beach Real Estate
Real estate in Sunny Isles Beach consists mainly of larger single-family homes and upscale condos. As developers move away from the crowded and frenetic South Beach neighborhoods, cities such as Sunny Isles Beach have become sought-after locations for those who want luxury living in a quieter environment. For this reason, some of the most expensive and exclusive real estate in the Miami area can be found in the stunning high-rise towers that line Collins Road.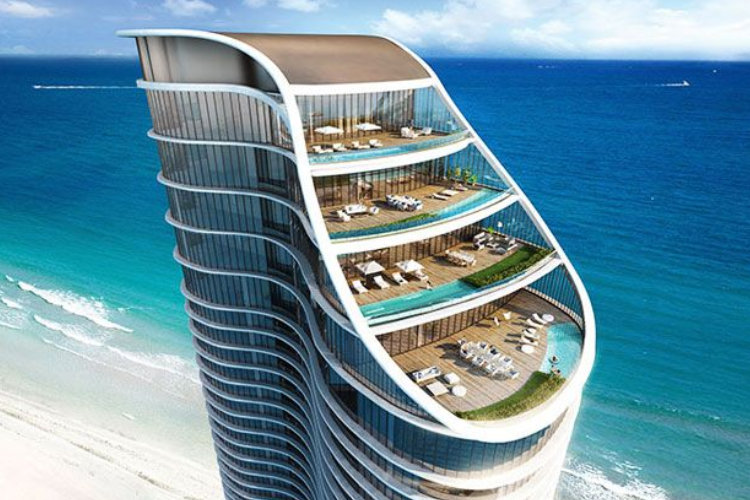 Ritz-Carlton Sunny Isles Beach
This beautiful 52-story tower sits right on the ocean and houses 212 residences, ranging in size from 1,605 - 3,640 sq ft. There are also fabulous penthouses that range in size from 6,000 - 10,000 sq ft.
Residences feature spacious floorplans with ocean, city, Intracoastal views, 10ft ceilings, and private elevator lobbies for each residence. Impressive Italian-designed kitchens feature Gaggenau appliances, including wine coolers, cappuccino makers, and more. The gorgeous 2-story lobby is backed by 4 stories of glass, providing magnificent views of the pool and beach.

Residences by Armani Casa
This 56-story oceanfront condo building houses 308 exclusive luxury residences and sits on a 3-acre site, featuring elegant landscaping and 300 feet of private beach. The 649 ft tower was designed by world-renowned architect César Pelli, with residential interiors by Armani/Casa Interior Design Studio.
Residences feature floor-to-ceiling windows, amazing Atlantic Ocean views, spacious floorplans with 10 ft ceilings, and large private balconies. There are also intelligent climate control systems, as well as private high-speed elevators.
Amenities include a movie theater, oceanview bar area, cigar room, climate-controlled wine cellar, kids room, and a private restaurant and bar with outdoor seating. There's also a state-of-the-art fitness center, yoga studio, spa, and 24-hour valet service.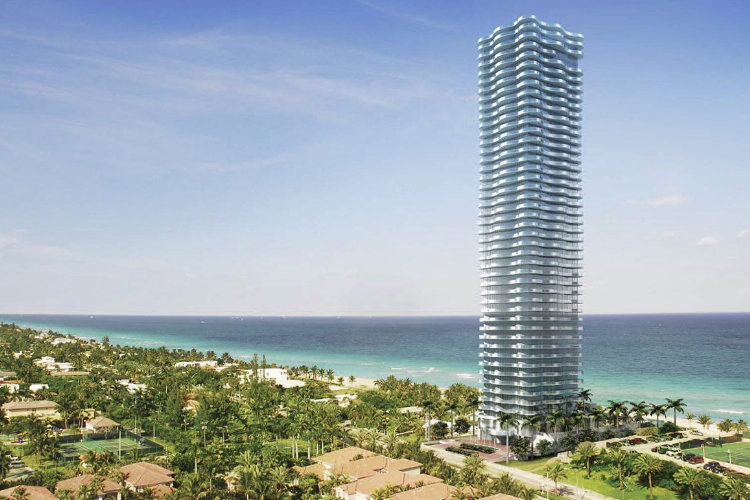 Regalia
This unique, ultra-luxury development sits on a private 1-acre parcel. The 39-story building features only one residence per floor, each with over 5,000 sq ft of interior living space and over 2,000 sq ft of outdoor space.
Residences feature floor-to-ceiling windows, 360-degree views, and bright, airy interiors that offer constant light from dawn till dusk. The indoor and outdoor living spaces connect seamlessly, providing the ultimate in luxury living.
The on-site Regalia Spa features a sauna, treatment rooms, and fitness facilities. Regalia also features a private beach club and an amazing pool deck.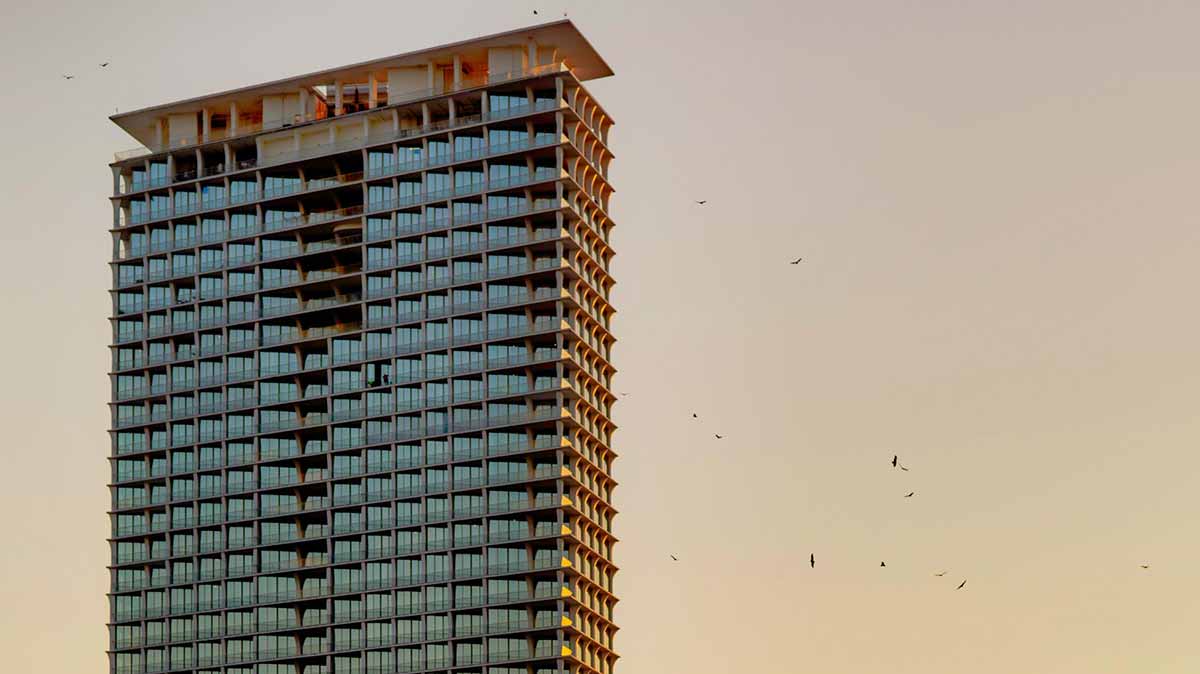 Jade Signature. Credit: Jimmy Baikovicius
Jade Signature
This 57-story condo building houses 192 units and offers an array of options, ranging from residences with 1 bedroom plus den to extravagant 5-bedroom units. Penthouses are also available, and all residents enjoy luxurious resort-style living.
Residences feature flow-through floorplans with 10 ft ceilings, large, open terraces, European-style kitchens, private elevators, and private service quarters in the larger units. Amenities include lush, tropical landscaping, a resort-style deck with a pool, cabanas, a hot tub, and a beachfront bar and grill. There's also a health and wellness center, spa services, a library, and a kids' room.
Additional Reading