Top 10 Art Deco Buildings in South Beach
Posted by Discover Homes Miami on Thursday, June 1, 2017 at 9:34 AM
By Discover Homes Miami / June 1, 2017
Comment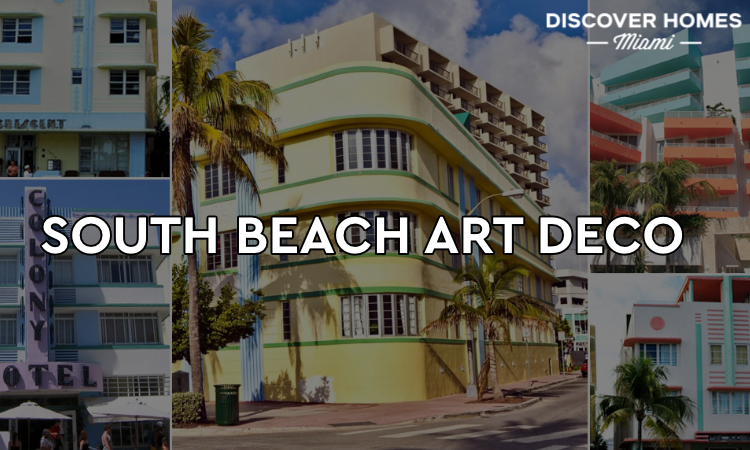 When it comes to architecture, there are a few styles that stand out. Some of the most recognizable building styles include Mediterranean, Victorian, Modern, and Georgian. Another very popular architectural style is Art Deco, and if you are a fan you should check out the many buildings that emulate such a style in South Beach.
Miami's Art Deco Historic District is both eccentric and exciting. The entire area screams "fun" as it features ultra-colorful buildings, fantastic décor choices, intricate architectural details mixed with a century-old history. The entire district is the perfect representative of the cultural melting-pot that is Miami. We take a glimpse into a bygone era by reviewing South Beach Miami's Top 10 Art Deco Buildings.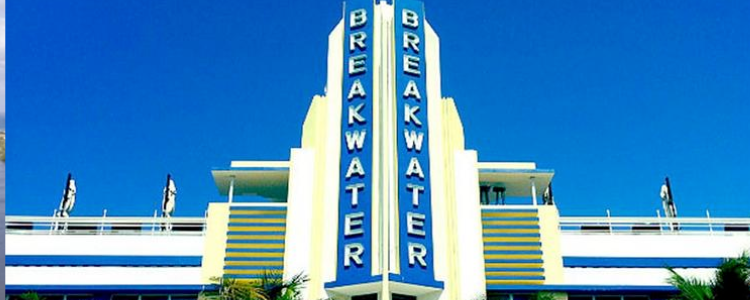 1. Breakwater South Beach
Address: 940 Ocean Drive, Miami Beach, FL 33139
Built: 1936
Renovated: 2011
The Breakwater in South Beach is one of the art deco structures people love to admire and stay in. Located on the corner of Ocean Drive and 10th Street, this building stands in one of the busiest and most happening areas in the area. Built in 1936, this structure epitomizes what people love in art deco buildings.
The building, however, deteriorated over the years, but soon found new life after it was renovated and revitalized in 2011. This hotel has 99 bedrooms in it, all of which have undergone extensive renovations and refurbishing to make this hotel a luxurious one to be in.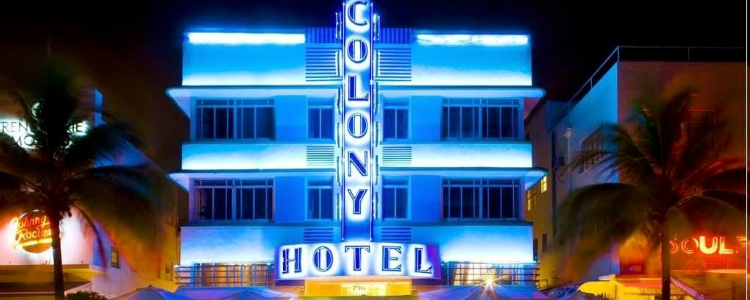 2. The Colony Hotel
Address: 736 Ocean Drive, Miami Beach, FL 33139
Built: 1926
Renovated: 2008
Built in 1926 and one of the oldest hotels in the area, The Colony Hotel is easy enough to spot during the day because of its impressive art deco lines and at night because of its bright blue neon lights. While built in the late 1920s, it wasn't until the mid-1930s that this hotel got its iconic name – The Colony.
Despite having been maintained really well by the family that runs it to this day, it underwent a full renovation in 20087 to give it the many amenities people expect from hotels these days. Today, it stands not only as one of the best art deco buildings in the area but also as a historic landmark.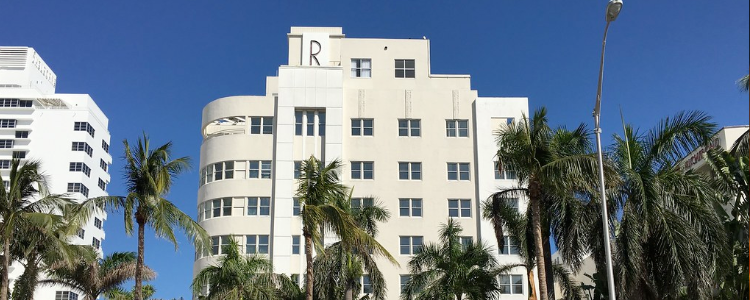 3. Raleigh Hotel
Address: 1775 Collins Ave, Miami Beach, FL 33139
Built: 1940
Renovated: 2016
Called the "grande dame" of art deco buildings in the area, the Raleigh is one building you should not miss seeing when you are in South Beach. Built in 1940, this hotel has a legendary pool that was once called the "most beautiful pool in America" by Life magazine. This was due to its curvy moat outline, which made it a favorite for Hollywood movies in its heyday.
These days, the building is still considered one of the most iconic art deco structures in the area and is still one of the favorites, both by locals and visitors alike. Having undergone numerous renovations, with the latest one being in 2016 when famous fashion designer Tommy Hilfiger purchased the hotel.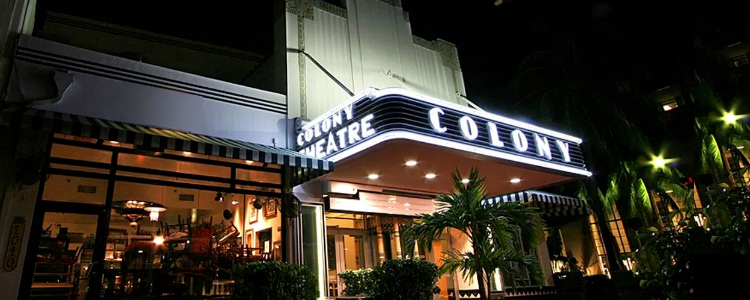 4. Colony Theater
Address: 1040 Lincoln Rd, Miami Beach, FL 33139
Built: 1935
Renovated: 2006
Located on Lincoln Road (one of the key reasons why South Beach ranks well among Miami's Most Walkable Neighborhoods), this theater is one of the few non-hotel art deco buildings that made it to this list. It first opened in January of 1935, and it was first built to show pictures made by Paramount and had a seating capacity of 894. In 1976, the theater was renovated in order to be used as a theater for the performing arts.
Today, the theater now has a 415-seat capacity and can be used for many different kinds of performances. This stunning art deco theater, which was last renovated in 2006, can now host events like music festivals, theater performances, stand-up comedy specials, and even dance recitals.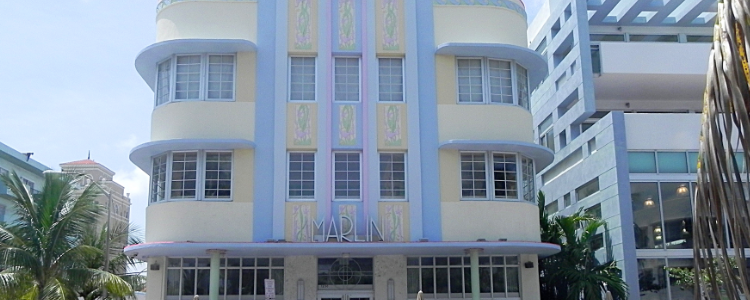 5. Marlin Hotel
Address: 1200 Collins Ave, Miami Beach, FL 33139
Built: 1939
Renovated: 2015
Another hotel that fits the art deco building style in South Beach is the Marlin Hotel, which is located along Collins Avenue. Just a block away from Washington Avenue, and a short walk away from the beach, this is the perfect place to stay when you want to combine your love of history, the beach, the ocean, and fantastic nightlife.
Having been built in 1939, this hotel is said to sit in the very heart of the art-deco area of South Beach. It first got renovated in 2004, and has since been maintained to help keep up with the standards of the area, without losing its art deco and historic look.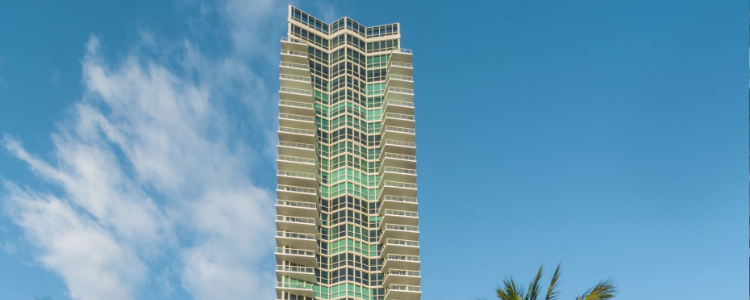 6. Setai Miami Beach
Address: 2001 Collins Ave, Miami Beach, FL 33139
Built: 1938
Renovated: 2013
This 75-room hotel on the beachfront of South Beach has been recently hailed as one of the best hotels in the US. This is no small feat for a decades old hotel that still retains its art deco styling and appeal. Built in 1938, the Setai is a 5-star hotel that was once called the Dempsey Vanderbilt Hotel.
The most recent renovation of the hotel has elevated it to great heights in terms of hospitality, luxury, and service. Aside from having all of the perks you can expect from a world-class luxury hotel, you will also find that this building still has the impressive and awe-inspiring art-deco styling of its past.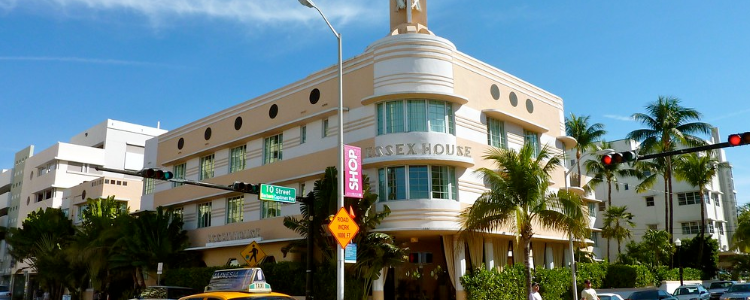 7. Essex House
Address: 1001 Collins Ave, Miami Beach, FL 33139
Built: 1938
Renovated: 2009
South Beach is one of Miami's best dining and partying hotspots and in the middle of it is The Essex House. The Essex House underwent its latest renovation in 2009, which resulted in upgraded features and amenities, but without compromising the art deco allure of the structure.
The telltale art deco features the hotel has retained include the neon sign, the round pillars, the retro lobby, and the rounded building corners. Bedrooms, on the other hand, now have modern features like spa-type bathrooms and more comfortable beds, but still with the colors that remind you of a bygone era.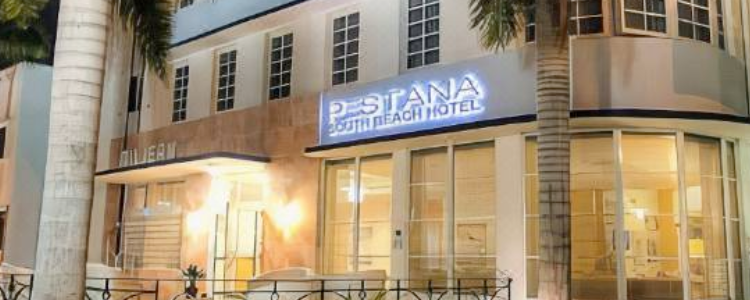 8. Pestana South Beach
Address: 1817 James Ave, Miami Beach, FL 33139
Built: 1940
Renovated: 2013
Yet another art deco hotel that survived the decades of wear and tear, the Pestana South Beach Hotel is one of the larger structures in the South Beach area that fits this building style. Built sometime between 1940 and 1952, this structure has recently undergone a makeover and is now one of the finest hotels in the area.
Formerly known as the Hotel Milejan, is a collection of four buildings that surround a central courtyard. It is said to be the perfect combination of old and new, with its art deco styling and modern amenities coming together in colors that include gold, navy blue, pink, and white.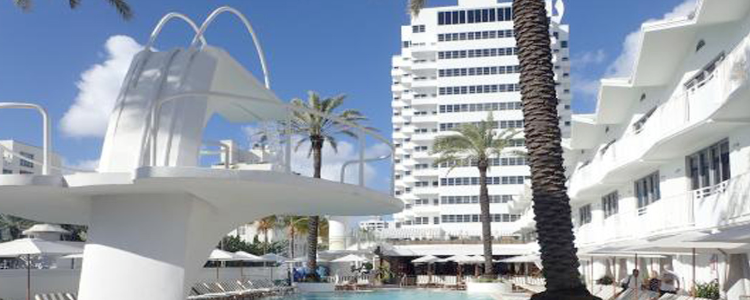 9. Shelborne South Beach
Address: 1801 Collins Ave, Miami Beach, FL 33139
Built: 1940
Renovated: 2011
If you want to know how it feels like to stay in a hotel in the 1940s and 1950s, then a stay at the Shelborne in South Beach is what you need. Built in 1940, this 200 room hotel now has features that combine modern creature comforts with 1950s styling in a 1940 art-deco hotel.
The same feel is used all over the hotel. There is an old-fashioned diving board, and striped lounge chairs by the pool, white billiard table and pastel-colored chairs in the lounge, and bedroom furnishings that are reminiscent of a bygone era, in colors and designs that are very art deco.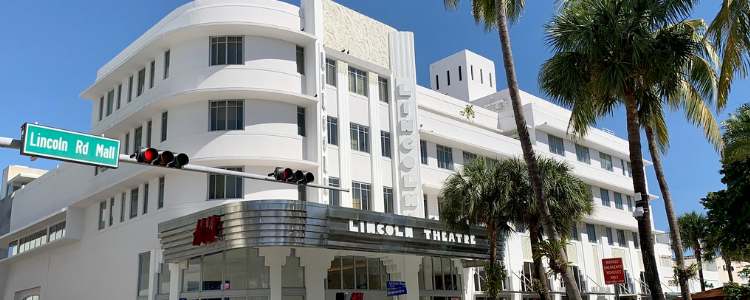 10. Lincoln Theater
Address: 541 Lincoln Road, Miami Beach, FL 33139
Built: 1936
Renovated: 2012
While originally built as a movie theater, the Lincoln Theater in South Beach soon became a concert hall, then later as both, until its closure in the 1980s. It was then used for musical performances after it was renovated in 1990, which had its art deco exterior refreshed and the interior totally renovated and modernized.
In 2011, the performances at the theater stopped and the building was purchased by a businessman who wanted to turn it into a retail outlet. By 2012, it had become an H&M store, although the exterior has been preserved and its art deco appeal retained. Its lighted signs still hang outside the retail clothing store as a reminder of its lost past.