Normandy Isles, Miami Beach, FL: Neighborhood Guide
Posted by Discover Homes Miami on Sunday, March 21, 2021 at 6:33 PM
By Discover Homes Miami / March 21, 2021
Comment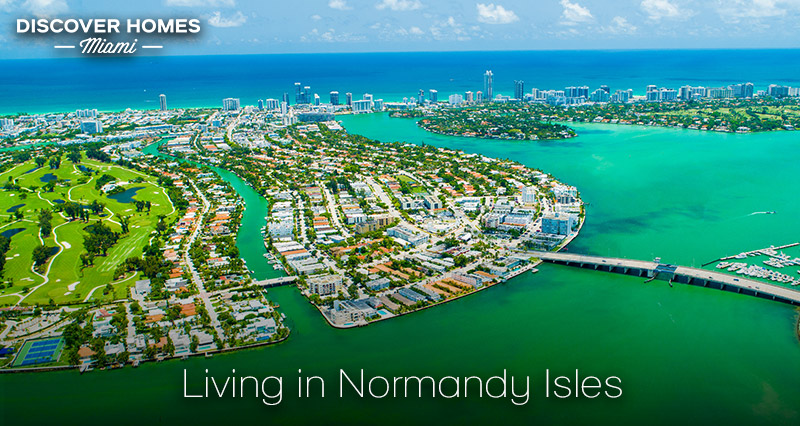 Normandy Isles, also referred to as Isle of Normandy, is a metropolitan neighborhood near the North Beach neighborhood of Miami Beach and is notably located within the glistening Biscayne Bay. To the North of Normandy Isles is Normandy Shores and to the south is the luxurious La Gorce neighborhood.
Despite its urban center, Normandy Isles exudes a sophisticated beach town vibe with convenient access to Biscayne Bay, surrounding beaches, and all of Miami Beach. From its extensive display of Miami Modern architecture to its streets and town center reminiscent of a European town, Normandy Isles is a fusion of culture and style all its own.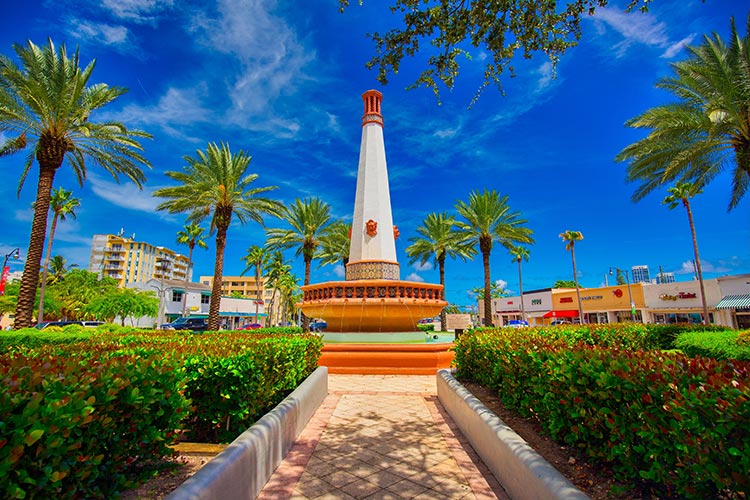 The Normandy Isles Monument has been a landmark in the community for decades.
History
In 1926, French businessman Henry Levy embarked on an arduous task of converting what is now Normandy Isles from an underwater swampland into a habitable tropical paradise. Levy was a successful businessman from Alsace, France, who built several silent movie theatres in the Cincinnati area. Turning his sights to developing Miami Beach, he embarked on a 24 hour, 2-year long process of dredging the area to make this vision a reality.
Levy's European heritage can be seen throughout modern-day Normandy Isles, including the street names, street lighting, and statuesque Vendome Fountain gracing the neighborhood's eastern entrance. The first structures erected on Normandy Isles were four apartment buildings and the iconic fountain.
In 1926 a devastating hurricane ravaged Southern Florida, but Levy worked tirelessly to help the area rebuild. He spearheaded the construction of the 79th Street Causeway, linking Normandy Isles to mainland North Miami which was completed in 1929.
In the 1940s and 1950s, a post-war building boom began on the island, with many commercial buildings, multifamily properties, condominiums, and single-family residences being constructed. Much of the architecture from that era remains today, with portions of those areas being designated as historical zones.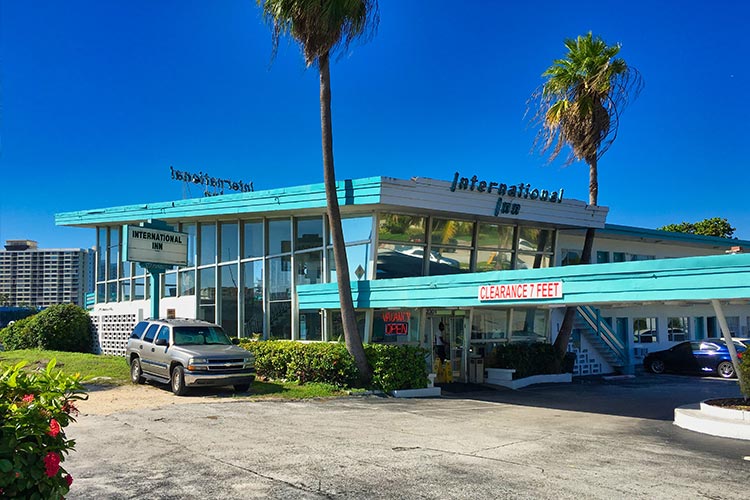 "The International Inn" is a famous example of Normandy Isle's mid-century architecture.
Lifestyle & Amenities
Normandy Isles offers the conveniences and culture of a thriving urban center balanced with the tranquility of island life. Each weekend features a local farmer's market in the plaza area with booths selling fresh juice, organic produce, and other unique finds. Without leaving Normandy Isles, residents can enjoy numerous dining options, from Cuban eateries to Japanese restaurants or eclectic coffee bars.
The neighborhood is close to some of Miami Beach's top shopping destinations, including the outdoor Bal Harbour Shops with over 100 luxury retailers and the Lincoln Road Shopping District featuring locally-owned boutiques and restaurants.
Just across the canal on the neighboring island, Normandy Shores, is the Normandy Shores Golf Club. Established in 1941, the golf club is a favorite amongst new and experienced golfers alike. The fairways promise hard and fast greens of Bermuda grass and a challenging course layout. The club has a full-service restaurant, The Normandy Shores Grill, which offers an extensive brunch menu and happy hour deals for club members and neighborhood residents.
Normandy Isle Park and Pool is at the heart of the neighborhood and is an exceptionally maintained outdoor recreation center free for all Miami Beach residents. An Olympic size lap pool, basketball courts, playground, and picnic pavilion can all be enjoyed by residents. Normandy Isle has several top-rated schools within the area, including Montessori schools, military academies, public schools, and private school options for all ages.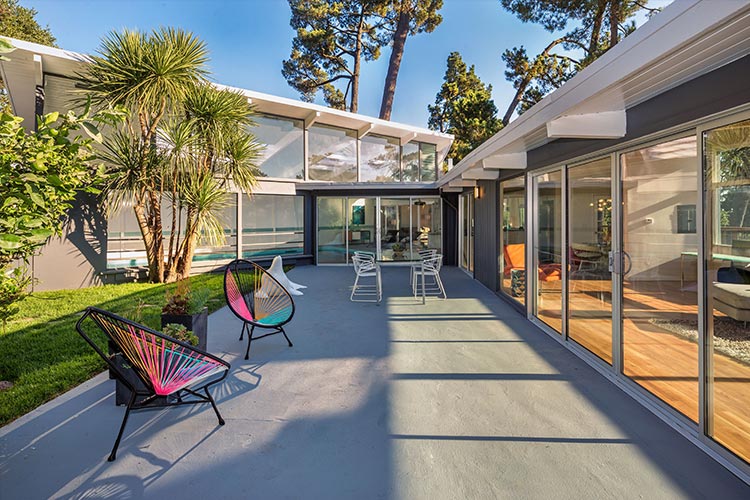 Mid-century architecture is widely prevalent in Normandy Isles.
Real Estate
Normandy Isles has an assortment of home types in a variety of price ranges. Condominiums, apartments, and single-family residences are available throughout the isle. On the north side of the neighborhood are primarily a mixture of garden-style apartments and moderately priced single-family homes. Many homes built in the 1940s and 1950s feature mid-century architecture and blend perfectly with the tropical landscape and palm trees lining the sidewalks.
Condominiums and larger homes populate the southern side of Normandy Isles. These properties enjoy exceptional waterfront views and access to Biscayne Bay. While many homes have been remodeled and feature Meditteranean and modern styling, many still retain their historical Miami Modernist and mid-century charm.
Additional Reading
Check out some of the other neighborhoods near Normandy Isles: