9 Reasons Why People Are Moving to Fort Lauderdale
Posted by Discover Homes Miami on Wednesday, November 22, 2017 at 5:23 PM
By Discover Homes Miami / November 22, 2017
Comment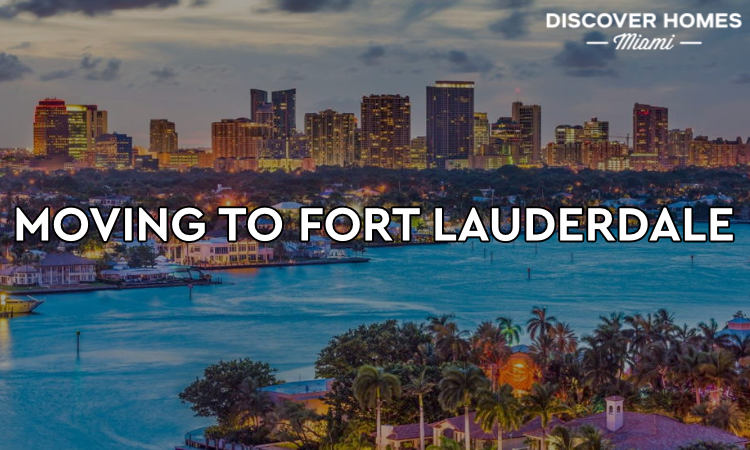 There are many reasons why people move to wherever they are moving to, and these often include family, work, environment, and costs. When it comes to moving to Fort Lauderdale, apart from these considerations, you will find that people move here due to a few other considerations.
Aside from the obvious reason of the sun, sand, and surf, those who choose to relocate to this South Florida city do so for a lot of other good reasons. Here are some of them:
1. Plenty of Restaurants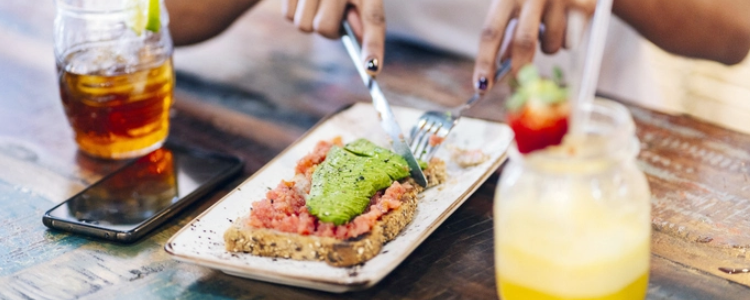 If you are looking for a locality that has lots of options when it comes to food, the Fort Lauderdale is the place to be. This city has quite a selection of restaurants for you to choose from, and these include both gourmet and fast food options. There are restaurants here that represent almost every type of cuisine there is – from Japanese to Chinese to Mexican to Cuban to American.
You will also find fusion restaurants, vegan and vegetarian options, seafood and steak places, and many more in this city.
2. Artistic Paradise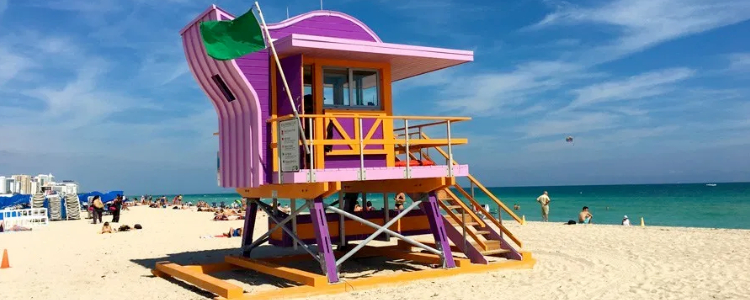 For artists who want to relocate to an area where art is life, Flagler Village in Fort Lauderdale is where it's at. This enclave located just north of Las Olas Boulevard has the MASS District (Music and Arts South of Sunrise) and the FAT Village Arts District. The FAT Village Arts District (F.A.T. here means Flagler Arts & Technology) has its annual Art Walk every last Saturday of the month.
The city also has lots of art galleries, fashion boutiques, museums, and other places that art aficionados can immerse themselves in what they love.
3. Tons of Amenities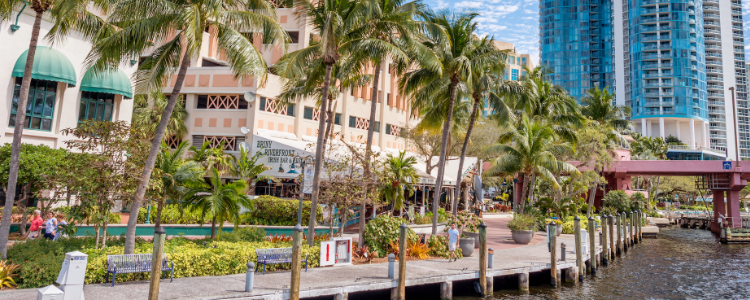 If you are into golf, the city has quite a few golfing communities you can choose from. Love shopping? Shopping centers can be found anywhere in the city and you can also find lots of boutiques and specialty stores to cater to your whims. Love the water? The ocean, the canals, and the intracoastal are your playgrounds here.
You will also find that there are lots of venues for fishing, outdoor activities, and other hobbies here.
4. "The Venice of America"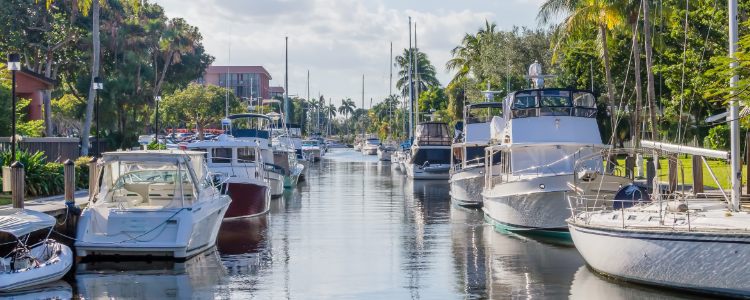 Speaking of canals and waterways, Fort Lauderdale is called the Venice of America, and for an obvious reason. The city is riddled with canals, bodies of water, and waterways, most of which are connected to the intracoastal, which is connected to the ocean. Living in a residence that stands on canal-front property generally means that you can go from your home to the ocean and back since these are all interconnected.
This also means that this is a boater's paradise since having a boat here means you can explore the city at your leisure on the water.
5. Low Cost of Living for South Florida
While the city has expensive neighborhoods and low-cost ones within its borders, the general cost of living here (meaning cost of food, utilities, and healthcare) is not higher than most other cities in South Florida. It is relatively cheaper than some of the more opulent communities in the area (think Miami, West Beach, and Palm Beach), although it is by no means cheap.
Housing is your biggest expense here, although there are a few neighborhoods that do have lower costing homes for sale and for rent.
6. Nightlife Scene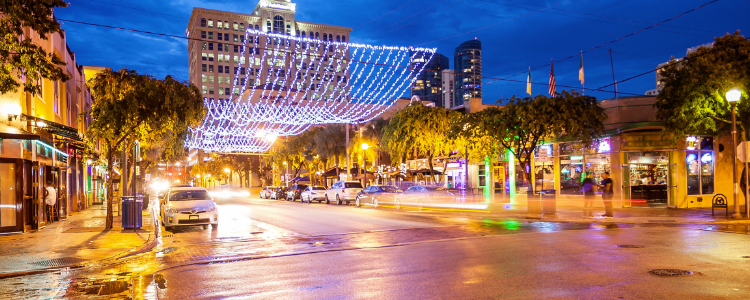 When you say nightlife in Fort Lauderdale, Las Olas Boulevard is always what people will think and suggest you go to. In the past however, the entire city was one big boozefest, from the beach to the hotels to the streets, earning it the nickname Fort Liqourdale. These days, most of the boozing and partying is contained in Las Olas Boulevard and the few bars that you can find in some of the neighborhoods here.
It has been noted that the nightlife in this city is slowly catching up to the classy and eclectic choices that can be found in Miami.
7. Healthy Living
If you are into fitness, Fort Lauderdale is also a good place to consider if you are relocating. There is a reason why there are many parks in the city, and that is to give people the chance to enjoy the weather and the fresh air in vigorous activity for health as well as recreational reasons. One of the best places to go to when you are looking for outdoor activities that you can enjoy as well as get a workout from is the Hugh Taylor Birch State Park on Barrier Island, which offers a long list of outdoor activities for you to choose from.
Here you can go swimming, hiking, biking, inline skating, jogging, and boating. You can also go Segway touring here, although this does not really count as a workout activity.
8. Great for Families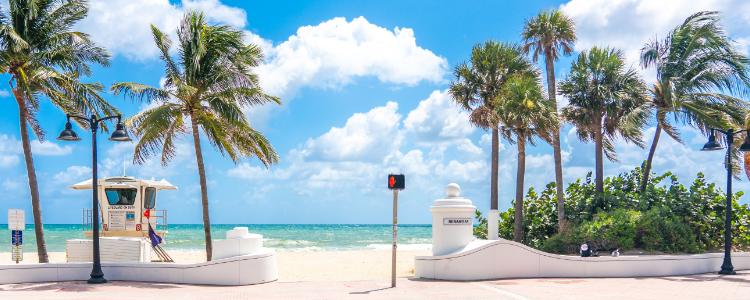 Fort Lauderdale has a little something for everybody, which is why it is also considered a great place for families to relocate to. The community has lots of activities for both adults and children to enjoy and it also has a lot of homes that are ideal for families to move into. Aside from the reasonable cost of living, the community also has quite a number of good schools for kids to go to.
The community also has a lot of attractions that are ideal for families to enjoy, and these include amusement parks, heritage sites, museums, libraries, nature parks, and of course, the beach.
9. Annual Events
Life is never boring in Fort Lauderdale, and you can attest this to the many events and festivals held here every year. You always have something to look forward to in this city, and these include events like the Las Olas Arts Festival, Fort Lauderdale A1A Marathon, Florida Renaissance Festival, and the Family Fun Week, to mention but a few.
There is also the Fort Lauderdale International Boat Show, Lauderdale Air Show, Hollywood Beach Latin Festival, and the Wine & Culinary Celebration to wait for every year in this city.