10 Reasons Why Miami Rental Market Is Booming
Posted by Discover Homes Miami on Monday, August 28, 2017 at 11:06 AM
By Discover Homes Miami / August 28, 2017
Comment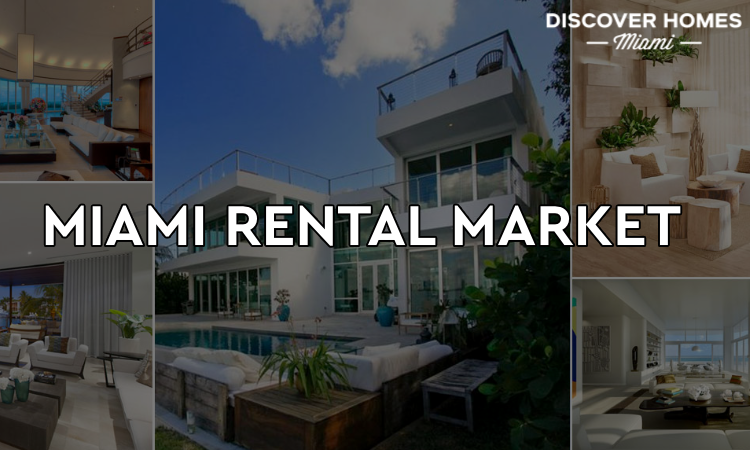 These days, people are looking into renting more than they are into buying when it comes to either their first home, second home or even their retirement home. The reasons for doing so vary from person to person, with the most common reason being the lack of funds for buying a home with.
No matter what reason a person has for choosing to rent instead of buy, the fact of the matter is, Miami has seen the potential in this and has become one of the many locales in the US that has taken advantage of such a trend.
There are many reasons why the Miami rental market is seeing an upswing and why many residential owners, as well as investors, are looking to take advantage of such a movement. Here are some of those reasons:
1. Millennials are Not Into Buying Homes Yet
Whether it is because of the differences in how generations think, or simply because millennials do not have the money to put into a new home, it has been the current norm that the younger generation rent homes instead of look for homes to buy. This means that people who live in Miami under the age of 30, or those who were born before the turn of the century who choose to move to this part of the country, rarely check out homes in order to buy them.
This may be because of the fact that most millennials these days live a nomadic existence and would rather live in a home where they can easily uproot themselves at the drop of a hat.

However, if you are considering purchasing a home, you can check out all of the Miami homes for sale on our website.
2. The Demand is Constant
When you say the demand is constant, this is because more and more people look towards renting than to homeownership. This demand is fueled by the many reasons why people choose to rent instead of buy, which is what we are outlining here. This is also because more people choose to live a life where they won't have to worry about leaving a home when they want to, and this is because of the desire to move around more than to just stay in one place for the rest of their lives.
This constant demand is also because of the fact that there are more retirees and new adults looking to live in homes separate from their families.
3. Wide Range of Choices When it Comes to Rentals
One of the reasons why people opt for rentals rather than to buy their own home, which boosts the number of homes being offered for rent instead of for sale, is because of the many choices one has for renting as opposed to buying. When it comes to rentals, you will find that your options in Miami include newly constructed condominium buildings, refurbished townhomes, old apartment buildings, and even old industrial buildings converted into lofts.
Whether this population boom is due to the influx of retirees from all over the US or due to the number of new grown-ups now living in the area, the fact of the matter is, these people need homes, and not all of them are thinking of buying. This population increase is what investors view when they think about renting out townhomes, condominiums, and even mansions, to others.
Since not everyone who moves to Miami, or grows up in Miami, think about buying a residence when they need a home, rentals are their best choice for a residence here.
5. Lots of People Find Rentals More to Their Liking
There are many reasons why people tend to gravitate towards rentals more than towards home buying, and for lots of different reasons. One of the main reasons is due to the ease of which they can move into and out of such homes. Another reason is because of the fact that there are more homes to choose from in neighborhoods that they like if they rent instead of buy.
Also another consideration, and one of the biggest ones, is the amount of money a person needs to rent as compared with owning or buying a home.
These rental homes offer residents more options to choose from and this is also because of the wide range of rental rates available for these different kinds of homes.
6. People Want to Test the Neighborhood Before Buying a Home
Some of the people who rent homes in specific neighborhoods in Miami often start out renting before buying because they want to see if the community is a good fit for them. You cannot just say that you don't like the neighborhood after buying a home there and move immediately after such a realization. Renting gives you the freedom to move elsewhere when you find that your community is not right for you.
When people find that the neighborhood is ideal for them, they can find a home for sale in the same area when they want to move there for good.
7. Rentals are Maintenance-Free
This is probably one of the biggest reasons why more people choose to rent a home, and why the rental business in Miami is booming. When you own your home, you are saddled with a lot of maintenance costs that range from pest control to aesthetic to repair costs. When you rent, your landlord is the one who needs to cover all of these.
This generally means that if something breaks, you are not obligated to have it fixed and to pay for it since it is often stipulated in your rental contract that these will be handled and paid for by your landlord.
8. No Downpayments to Worry About
Also one of the main reasons why people choose to rent instead of buy is the huge initial payments you need to shell out when you buy a home. It has become mandatory that 20% of the home's price is paid upon purchasing, with some even asking for as much as 30% down payment. This is to ensure that residents will indeed value their homes due to the rather hefty amount they had to shell out in order to secure a mortgage for it.
With no downpayment to worry about, residents can simply move in to a good home with as little as 2 months' rent being paid at the start, which is just a small fraction of what a down payment usually is.
9. Ideal for Temporary Residents
More and more people are looking towards a nomadic lifestyle nowadays, and this is because they can now take their work with them. Because of the advent of telecommuting jobs due to the internet, people can now live anywhere and hold the same job while exploring the country and even the world. There are a number of rental homes in Miami that see residents with stable jobs coming and going since these people want to explore the world while they can.
These temporary residents often include Miami in their list of places to stay in during their lifetime because of everything that the city has to offer
If you are not someone who is looking to rent a home in Miami, but are thinking of these rental places nonetheless, then you must be one of the many who sees the earning potential of such an idea. Yes, rental homes in Miami are a great investment, and this is because of the many reasons stated above.
You can rent out your Miami homes or Miami condo to transients on a day to day basis, or you can rent these out for a set period of time. No matter how long you choose to rent these out, the fact of the matter is, these are great money making ventures due to the many people who move and relocate to Miami every year.