10 Most Exciting Miami Neighborhoods For Young Professionals
Posted by Discover Homes Miami on Thursday, July 21, 2016 at 8:51 AM
By Discover Homes Miami / July 21, 2016
Comment
With its scenic beaches, tropical climate, and bustling districts, Miami is indeed a must-see destination for anyone seeking leisure and adventure. While the majority of the Magic City's most popular spots are obviously along its shores, its hippest happenings are not necessarily limited there. Below, we've listed the 10 most exciting neighborhoods in Miami for young professionals to check out and the most interesting places to hang out in.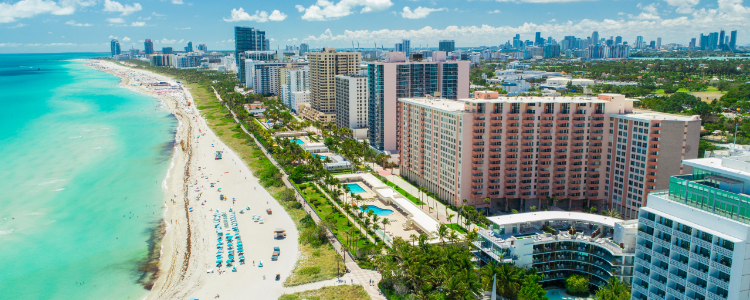 1. South Beach
South Beach (also called SoBe), is a neighborhood in the city of Miami Beach, between Biscayne Bay and the Atlantic Ocean. Visiting this amazing neighborhood is de rigueur not just for Miami tourists but for young professionals, as well. Despite reinforcing Miami stereotypes with its rollerblading and swimsuit-clad crowd, this neighborhood lives up to expectations as one of the most popular Miami spots.
You can start your day with savory pastries from Café Nikki, or – on weekends – a superb champagne brunch at its beach club, Nikki Beach. Going up north on Ocean Drive, you can pass a handful of patrons (including TV personalities) at cafés, designer shops, and dusk-till-dawn clubs. And if you're looking for a cultural experience, there's the World Erotic Art Museum (or Weam Miami) right in the heart of Art Deco District.
It is a museum, library, and education think tank all in one, and focuses on the history of erotic art. You are also highly encouraged to get reservations at the highly-rated Joe's Stone Crab and Prime 112 restaurants (their waiting list can be quite long, so make sure to book in advance).
2. Design District
Previously the Decorators' Row, this area has been transformed into a center for avant-gardist art, fashion, and architecture. Young professionals who are looking for refined pieces can visit one of the neighborhood's many high-end interior showrooms, such as Holly Hunt, which offers furnishings by Christian Liaigre and Wendell Castle. Galleries such as the Institute of Contemporary Art, Locust Projects, and Opera Gallery are available to please mature, artistic senses, as well.
For those who want to upgrade their wardrobe, the multilevel shopping center Palm Court has several luxury fashion brands, including Giorgio Armani and Emilio Pucci.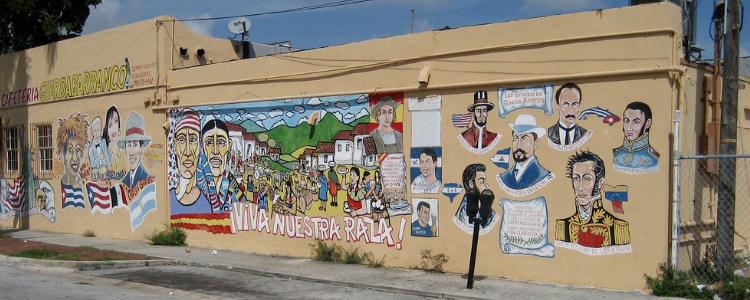 3. Little Havana
Miami's Little Havana can render a vacation to Cuba unnecessary. When Fidel Castro assumed his position in 1959, hundreds of thousands of Cubans sought refuge in Miami and, although many of them have settled in other areas of the city, their cultural legacy remains evident along Calle Ocho (SW 8th St). With its line of Mediterranean homes accentuated by porches with rocking chairs, numerous cigar stores, and dominos clicking in Máximo Gómez Park (also called Domino Park), Little Havana sets a truly authentic Cuban mood.
The neighborhood's Azucar Ice Cream Company will excite your tastebuds with its modernistic Cuban flavors; for instance, the Abuela Maria: vanilla mixed with crumbled Maria cookies, guava chunks, and generous dollops of cream cheese.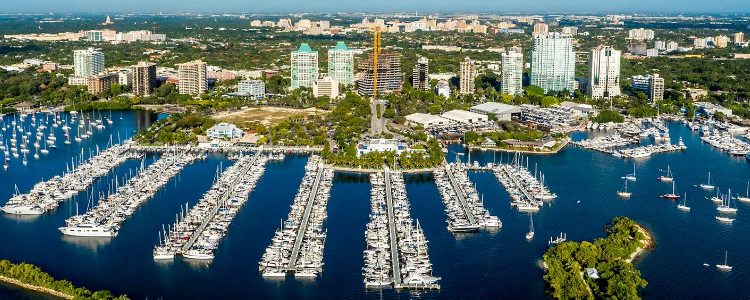 4. Coconut Grove
As the oldest neighborhood in Miami, Coconut Grove's serene bayside community has a number of attractions for young professionals. It has several charming open-air parks, high-rated cafes, and independent boutiques. Considered a favorite of hippies, the neighborhood showcases Italian Renaissance-style villas that are both pleasing and intriguing. Another attraction in the area is the Vizcaya Museum & Gardens.
Built in the early 20th century, its ornate architectural design is matched by a lavish interior. Filled with precious European antiques and decorations from the 16th up to the 19th century, the Vizcaya Museum & Gardens can transport anyone to centuries in the past, making it one of the most popular wedding and quinciañera portrait sites in Coconut Grove.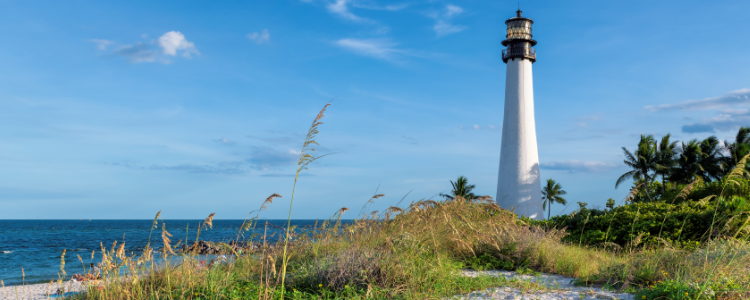 5. Key Biscayne
If you're the type who prefers tranquility and seclusion over shopping and nightlife, Miami's Key Biscayne (fondly called "the Key" by locals) is one of your best bets. This neighborhood, which covers the northernmost island of Florida Keys, has magnificent beaches, two waterfront parks, and a cycling path. On its eastern end, you'll find Crandon Park, where you can grill barbecue and have a picnic.
You can also swim as much as you wish in the 400-acre Bill Baggs Cape Florida State Park. If you visit Key Biscayne during springtime, you might even bump into celebrities who are watching the Miami Open tennis tournament.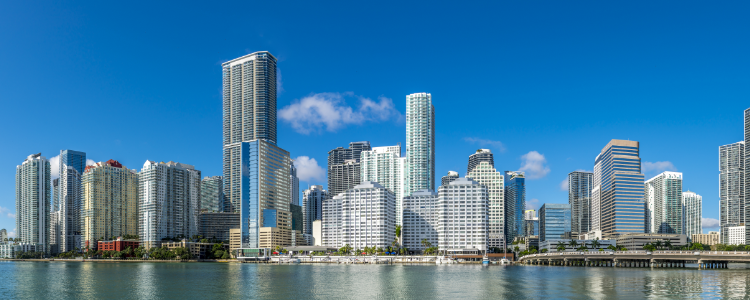 6. Brickell
It's hard not to enjoy South American cuisine, and – luckily for those craving for it – Miami's downtown Brickell neighborhood offers more than just the typical Cuban sandwiches and croquettes. Traditional Colombian meals are reimagined at el Cielo, chef Juan Manuel Barrientos's very first restaurant in the United States.
You and your date are bound to be pleased (and very satisfied) with dinner at this restaurant, which features a 10- or 15-course menu inspired by Colombia's culture, geography, and art. Meanwhile, the Peruvian restaurant Coya (which has its very own pisco bar) offers genuine ceviche coupled with Peru's national cocktail, the Pisco Sour.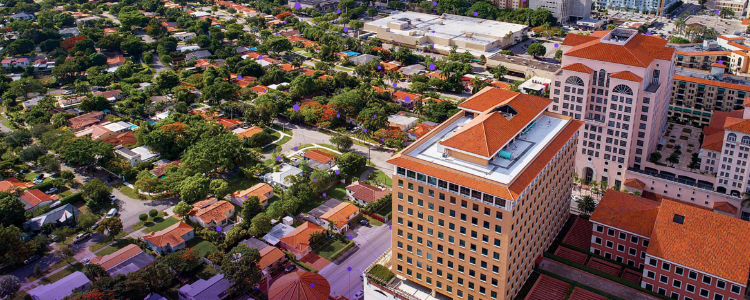 7. Coral Gables
Dubbed as "the City Beautiful," Coral Gables features one of the United States' most unique public pools: the Venetian Pool. A former quarry that was converted into a mock-Italian villa during the 1920s, the waterfall-adorned pool (with two loggias) has freshwater flowing directly from Florida's aquifers. With around a century of service to Miamians, the Venetian Pool has welcomed stars, orchestras, and dance troupes from all over the world.
Coral Gables residents get a discounted admission rate. The neighborhood's Fairchild Tropical Botanic Garden also gives an amazing outdoor experience, while the Old Cutler Trail has 11 miles of a scenic route to bike on. These, along with many other quaint attractions and features, make Coral Gables one of the most visited neighborhoods in the "Magic City".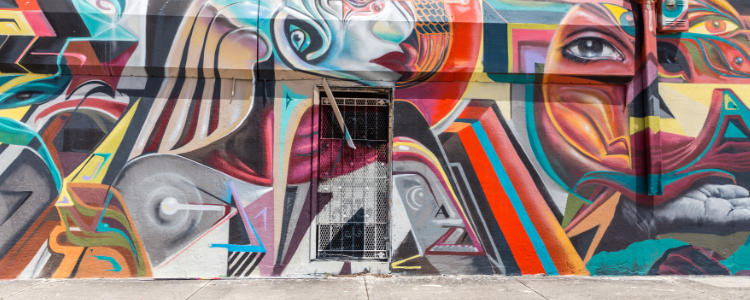 8. Wynwood Art District
Young professionals who enjoy beer and arts (not necessarily in that order) can find a lot to enjoy at the Wynwood Art District. It has the Butcher Shop – a wide beer garden and restaurant – as well as a couple of breweries, such as the Wynwood Brewing Company (Miami's first craft brewery), Wakefield Brewing, and Concrete Beach Brewery. The district takes pride in its more than 70 galleries, 12 art studios, seven art complexes, five museums, and five art fairs.
But its most popular attraction is the Wynwood Walls, which was created in 2009 by the late Tony Goldman. More than 50 artists from 16 countries contributed to the Wynwood Walls' artistic design, and it has been covered by the New York Times and BBC. It was also featured in a docu-series entitled "Here Comes the Neighborhood".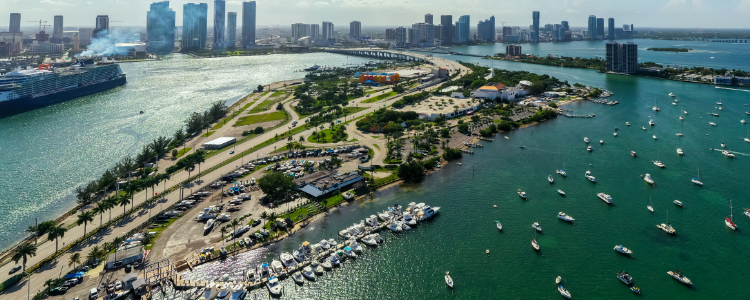 9. Watson Island
Societal pressures on a young professional can be quite stressful, that is why many young professionals flock to Watson Island. This island has been the home – since 2004 – of the relocated Miami Children's Museum. With its futuristic design by the Miami-based architectural firm Arquitectonica, the non-profit educational building appeals not only to the young but to the young-at-heart, as well.
It offers many interactive exhibits such as the mosaic-tiled Castle of Dreams. It also has a mock Bank of America that teaches financial literacy and lets you design your very own currency. Now which young professional doesn't want to make their own money?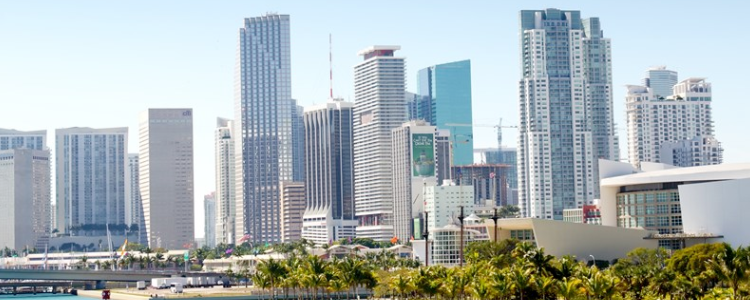 10. Downtown
You'll never run out of things to see and do at Downtown Miami, thanks to its ever-increasing number of parks, shops, bayside boutiques and bars, cafes, and museums. It doesn't hurt that the American Airlines Arena is here, too. The Arena has tight security, varied dining options, and comfortable seats. It's also in a prime location and is a perfect venue for concerts and other huge events that many young professionals are sure to support, including home games for Miami Heat.
The recently built Grand Central Park is a haven for BMXers and skaters, as well as those hungry for some live music. You can also wait for your turn to board the Metromover (at no cost!) to admire the city from above. From downtown, Miami Airport is just 15 minutes away (1 hour away by public transit) while Bal Harbour shops are merely 25 minutes away, both by car.