8 Miami Neighborhoods With The Best Schools
Posted by Discover Homes Miami on Saturday, April 1, 2017 at 2:07 PM
By Discover Homes Miami / April 1, 2017
Comment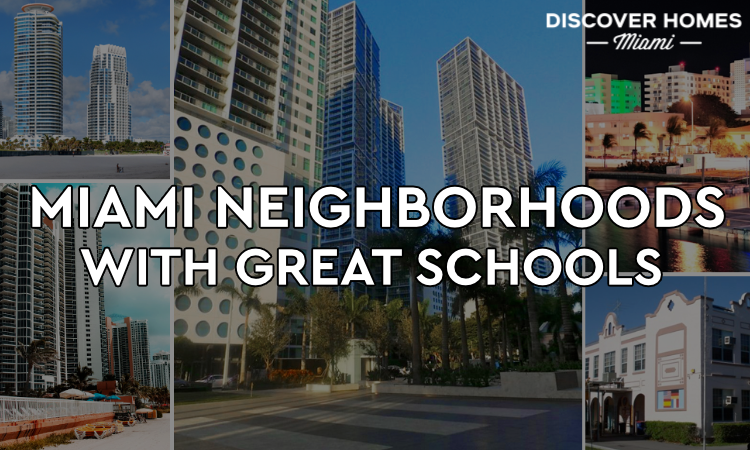 One of the considerations families have when they are thinking of relocating is not just the availability of schools in the area, but also the quality of these educational institutions. When you talk about the best schools, you will find that Miami has quite a number of private and public schools for parents to choose from.
We've compiled the below neighborhoods based on their "GreatSchools Rating". Additionally, please keep in mind that the below list is non-comprehensive.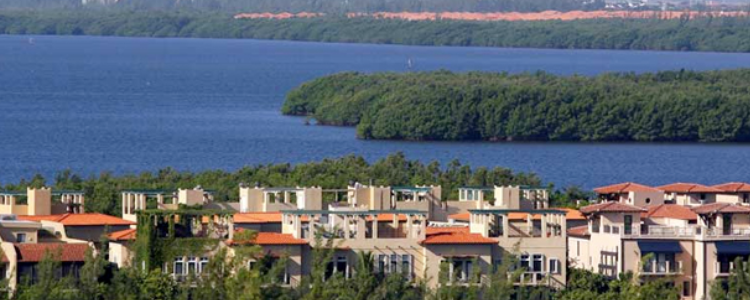 1. Palmetto Bay
This is a suburban village that is located south of Pinecrest and north of Cutler Bay. The number of schools that you can find in this community is around 11 or so, and a few of the public schools in this neighborhood rank very high in their Great Schools rating. Some of the schools you might want to consider here for your kids include the Coral Reef Elementary School, Southwood Middle School, and Dr. Henry E. Perrine Academy of the Arts.
The area also has a few private schools that you might want to consider, like the Palmer Trinity School and Christian Fellowship Academy. These schools rate high according to reviews by parents and community members.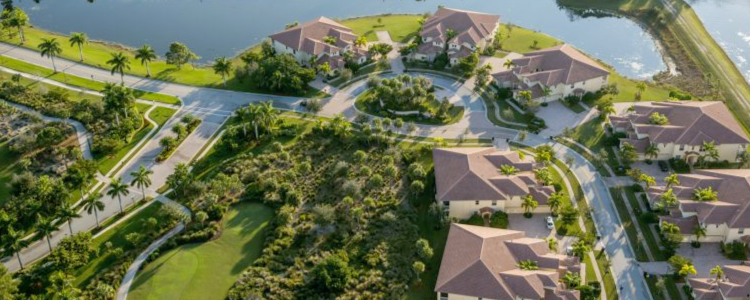 2. Pinecrest
Considered one of the more affluent addresses in Miami, Pinecrest is also considered one of the neighborhoods great for families to live in, and part of this is because of the presence of great schools nearby. The schools that you can find here include both private and public ones, and for different levels, from elementary to middle school to senior high. The area also has easy access to the better schools in nearby communities, like those in Palmetto Bay and Coral Gables.
Some of the notable educational institutions in this enclave include Palmetto Middle School and Miami Palmetto Senior High School. Both are public schools with a Great Schools rating above 7.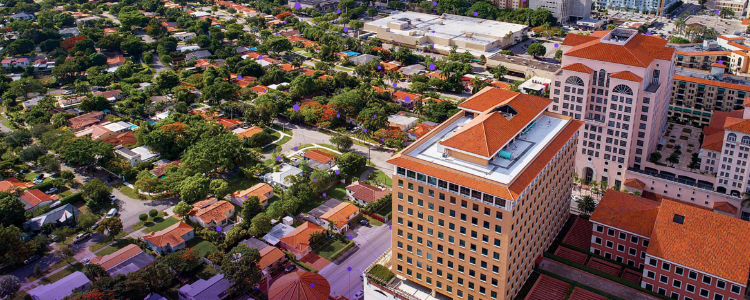 3. Coral Gables
This is another neighborhood that has quite a lot of schools for you to choose from many of the schools feature Great School Ratings in the 9s and 10s. This city is pretty popular for a number of things, and that includes the fact that there are numerous historical sites here plus the University of Miami is within its borders. It is also home to a number of celebrities such as Alonzo Mourning and Mimi Rogers, to name a few.
Some of the notable schools in this neighborhood include public charter and public district schools. Examples of these are the George Washington Carver Middle School, Somerset Gables Academy, and International Studies Preparatory Academy, all of which have Great Schools ratings of 10.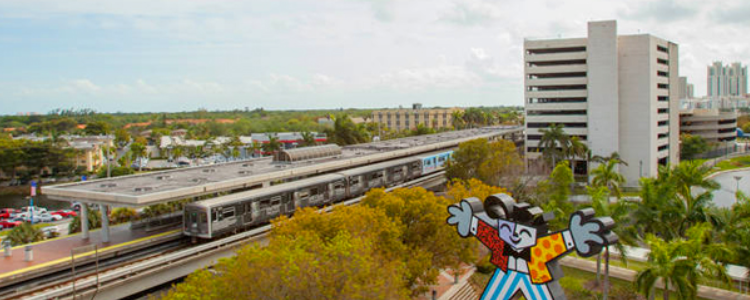 4. Kendall West
This suburban community is located northwest of Kendall and due west of Kendale Lakes. The schools that have great ratings in terms of academic excellence here are mostly located between the two enclaves of Kendale Lakes and Kendall West, although a few are truly within the borders of this community. This may be why kids from both communities come to these educational institutions.
Another enclave that also has students coming to these great schools in Kendall West are those coming from The Hammocks, which is just directly south of this neighborhood. Some of the good public schools these neighboring enclaves share include Kendale Lakes Elementary School and Kendale Elementary School.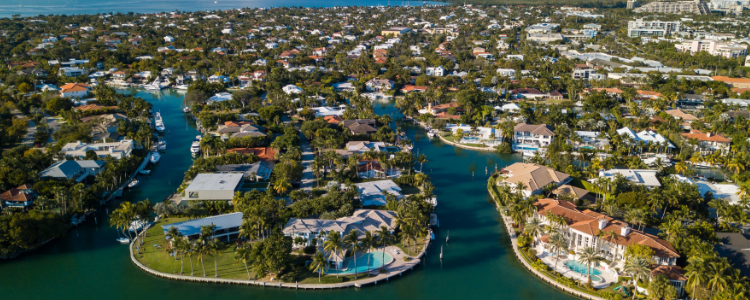 5. Key Biscayne
Located south of Downtown Miami, this island community is a self-sufficient enclave that also has a number of great schools for students to attend within its borders. This island neighborhood is considered one of the better communities here and is also one of the more affluent. The island has its own golf course, parks, resorts, malls, and other conveniences.
Schools that kids can attend here include both public and private ones, with a couple of public schools here having Great Schools ratings of 10. There are also a couple of private educational institutions here that have rave reviews from parents and community members.

6. Aventura
Called the shopping capital of Miami, due to the many shopping centers and the presence of the largest mall in Florida here, the Aventura Shopping Mall, this community also has a few schools that have great reviews and ratings. Most of the schools here are private ones though, with public schools that students can attend here being found along the borders between Aventura and its neighboring communities. One such example of such a school is the Aventura Waterways K-8 Center, which is between this community and Highland Lakes.
Other public schools that are near Aventura, and can be considered by students in this neighborhood for their education, including the Aventura City Of Excellence School, which is a public charter school located within city borders and other educational institutions in nearby North Miami Beach. This school has an enrollment cap however, which means only 100 students per grade can enroll here.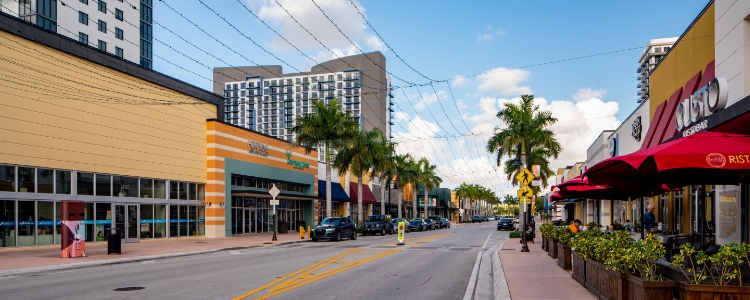 7. Doral
Seen as a golfing community, primarily because of the sheer number of golf courses in this enclave, Doral is another family-friendly neighborhood that has numerous good schools for parents to choose from. This enclave has quite a list of private and public schools for students to go to, and a few of these have excellent Great School ratings, with more than 10 such institutions having ratings between 8 and 10. This list includes schools for elementary, middle school, and senior high students.
Some of the institutions here that have top ratings include Doral Academy, Renaissance Elementary Charter School, and Doral Academy Charter Middle School. Private schools with great reviews from parents and community members include Petersen Montessori Academy, World of Kids Academy, and Little Kid's Academy, all of which are pre-kinder and kindergarten schools.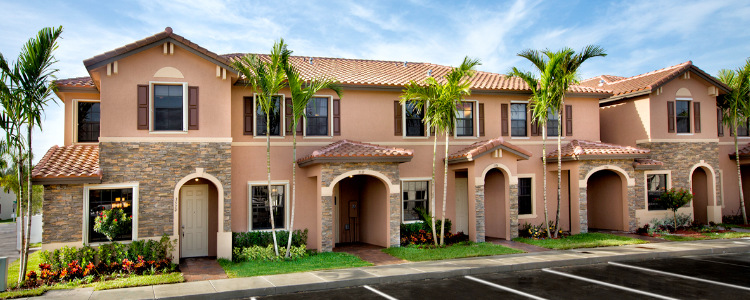 8. Hialeah
This is another city in Miami that is rather sizable and has a long list of great schools for kids to attend within its borders. This city actually has hundreds of schools for parents to choose from, and the list includes a number of public district and public charter schools ranging from elementary to senior high. Some of the top-rated schools in the area have a focus on art while some have a focus on business management.
The schools that get top ratings in the area include Mater Academy Charter Middle School, Mater Performing Arts & Entertainment Academy, and Jose Marti Mast 6-12 Academy. Also on this list are Latin Builders Association Construction and Business Management Academy, Twin Lakes Elementary School, and Bob Graham Education Center, to name a few.