Turning Your Miami Condo Into a Vacation Rental
Posted by Discover Homes Miami on Wednesday, August 2, 2017 at 3:04 PM
By Discover Homes Miami / August 2, 2017
Comment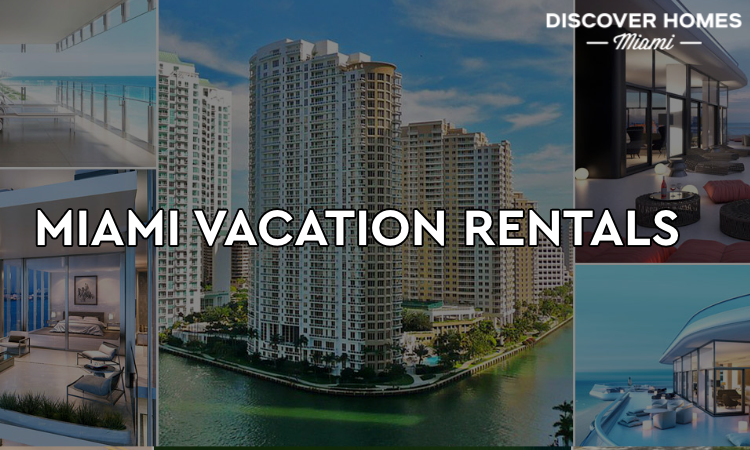 If you have a condo in Miami and are not using it as often as you expected, there are ways for you to make this property work for you. The current trend of renting out your second home to others on a short term basis has become very popular, which is why it is making people invest in newly constructed condominiums as well as refurbished ones just for this same purpose. Before you jump on this particular bandwagon, there are a few things you need to know and do in order to succeed in such a venture.
Thinking of purchasing an investment property in Miami? Check out the Miami condos for sale on our website.
Here are a few tips and tricks that can help you become successful in turning your second home into a great vacation rental in Miami:
1. Read the fine print of your mortgage before starting
If you purchased your home on a mortgage, you should read the fine print to check for clauses that disallow you from renting out your home to other people in the first two years after purchase. If you turn your condo into a vacation rental before the allocated time is up, you will find yourself in violation of your mortgage.
If you purchased your condo in cash, then you don't have to worry about this.
2. Check your condo association rules
Whether you purchased your condo in cash or have a mortgage on it, you will need to first check your condo association rules for stipulations regarding rentals and leasing. Some condominiums do not allow owners to lease out their units, while there are some who do allow this but for a limited period of time or with restrictions (once a year for six months, no short term leases allowed, etc.).
If you are purchasing a condo expressly to turn it into a short term vacation rental unit, you might want to check these restrictions out before buying.
3. Change your insurance type
For your rental home to be protected and insured, you need to change your insurance type to one that covers rental property. This will help you with any issues that arise from the use of your tenants. It may even help lower your premiums since this kind of insurance covers the structure itself and not the items that your tenant owns.
Also, you might want to take out personal liability insurance in order to protect you from tenants who might think of suing you.
4. Prepare Your Condo for Your Plans
This is where decorating and rearranging comes in. This is also where you ensure that everything your tenant will need is added to the unit. From furniture to appliances to conveniences to entertainment options, you will need to create a checklist to ensure that your rental is as comfortable and as enjoyable to the tenant as it should be.
Decorative elements should also be added for some aesthetic value since a lot of renters do compare rental units and often gravitate towards the most pleasing ones to look at.
5. Choose the portal you will use to advertise your vacation rental
The most popular portal for advertising condominiums, rooms, and homes for short term rental needs is AirBnB, but there a few other portals you can use as well. There is FlipKey, HomeAway, VRBO (Vacation Rental By Owner), and VayStays, to mention but a few.
Choose the portal that you feel will best help you advertise as well as monitor and manage your rental with.
6. Take Great Pictures
Of course, since these portals are online, and people won't be able to see the unit until they go on their vacation, the only way for you to show prospective renters what you have and what your unit provides, is to take pictures. Take great pictures to show what they can get when they rent your home, and this should include pictures of the views from your unit (if it does have amazing views), the bedroom, the living room, the kitchen, and the bathroom. Take pictures of the condo building amenities as well to show possible tenants about what they can enjoy while staying there, like the swimming pool, dining room, game rooms, etc.
The rest of the details for the room, you can add to your condo amenities list, which is usually found on your page in one of these rental portals.
7. Create a list of dos and don'ts for your possible guests to follow
You won't be there to tell your guests that what they are doing is wrong or that they are missing out on something that they can do while in your condo. To ensure that you avoid costly repairs and damages from misuse, and to ensure that your guests enjoy your rental fully, you should put together a list of dos, don'ts, cans, and can nots for them to follow.
These guidelines will also help you prevent the possibility of violations that your condo association frowns upon.
8. Hire a professional maintenance and cleaning crew
Since a vacation rental is almost like a hotel room, you will need to have someone clean the place regularly for the comfort of your tenants. Hire a reputable cleaning and maintenance crew to come in every day or every other day to keep the place spic and span, and tell your tenant that these cleaners will come in to help maintain the place.
Tell your tenant the schedule so they know and are not surprised by a cleaning crew suddenly popping into their vacation home unexpectedly.
9. Always have a contract ready for your tenants to sign
Renting out your home can be somewhat risky, considering that these are total strangers you are letting into a property that you worked hard to own. While the rental portal that you use may have policies and rules that help protect both sides in case damage and problems arise, it is better if you have your own contracts signed by these tenants when they check-in.
This will ensure that if the rental portal does not cover what damages may arise from the renting of your condo (which has happened a few times in the past to some condo and homeowners), you can hold the tenant accountable for these damages.
10. Add homey, personal touches that your guests will love
Lastly, in order to get the great ratings and reviews that people often check before renting a place, you should go out of your way to add a few personal touches to your vacation rental. A welcome basket of fruit, complimentary packs of snacks, or a few canned complimentary drinks in the refrigerator for your guests will go a long way in showing guests that you are a good host.
Making yourself available for questions, requests, and the like, will also score you brownie points with your tenants and will add to the great reviews that you will want to have on your rental page.