Manalapan, FL: The Ultra-Luxury & Secluded Coastal Town
Posted by Discover Homes Miami on Monday, April 26, 2021 at 11:17 AM
By Discover Homes Miami / April 26, 2021
Comment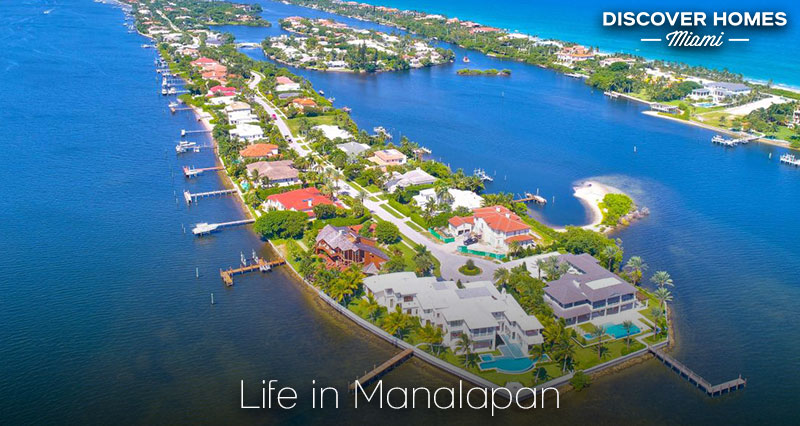 Credit: Town of Manalapan
Manalapan is a small, secluded town in Palm Beach County, located roughly halfway between Delray Beach and Palm Beach. With just around 465 permanent residents, Manalapan is a low-density town that's home to some of the most expensive and luxurious real estate in the world.
Most of Manalapan occupies a long, narrow barrier island, bordered by bridges to the north and south, the Intracoastal Waterway to the west, and the azure waters of the Atlantic Ocean to the east. There's also a section of town occupying the bottom portion of Hypoluxo Island.
Residents of Manalapan have long resisted extensive development, choosing instead to invest tax dollars in local government, police, and fire services. Although surrounding areas have seen rapid development, Manalapan offers residents a tranquil and private environment in which to enjoy the beautiful natural surroundings.
Let's take a closer look at what it's like to live in Manalapan.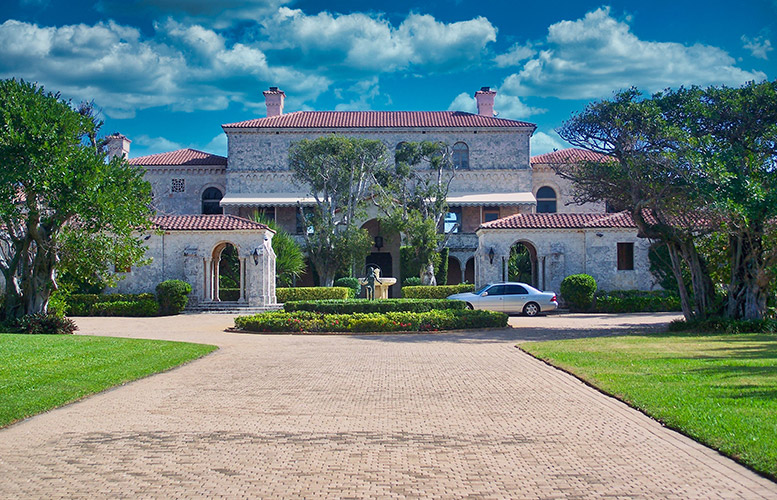 "Eastover", a historic site in Manalapan that was built for Harold Stirling Vanderbilt. Credit: Ebyabe (modified)
Manalapan History
In 1889, President Benjamin Harrison granted George H. K. Carter a homestead on yet unnamed land in South Florida. The community grew slowly, and in 1931 the sparsely populated settlement was incorporated by Harold Stirling Vanderbilt. The town was named Manalapan, as a majority of early settlers hailed from Manalapan, New Jersey.
Manalapan's history is inseparable from La Coquille Club, which was established in the early 1950s. This exclusive development quickly became a premier destination for celebrities, diplomats, and captains of industry. The club's infamous Tortoise Bar saw its fair share of famous guests, including the Fords, the Vanderbilts, Ginger Rogers, and members of British royalty. The original club was demolished in the 1980s to make way for a new resort, but it retains a presence in Manalapan, and its importance to the community remains.
Although Manbalapan has always been a quiet and peaceful place, it has seen its fair share of scandal and intrigue. In 1955, circuit court judge Curtis Chillingworth and his wife Marjorie disappeared while on their way home to Manalapan. After a period of uncertainty, it emerged that the couple had been murdered by hitmen hired by Chillingworth's fellow judges and thrown into the ocean.
Today, Manalapan has a Commissioner-Manager form of government, as well as police and fire services. The local authorities continue to resist large-scale development, and the town remains exclusive and beautiful.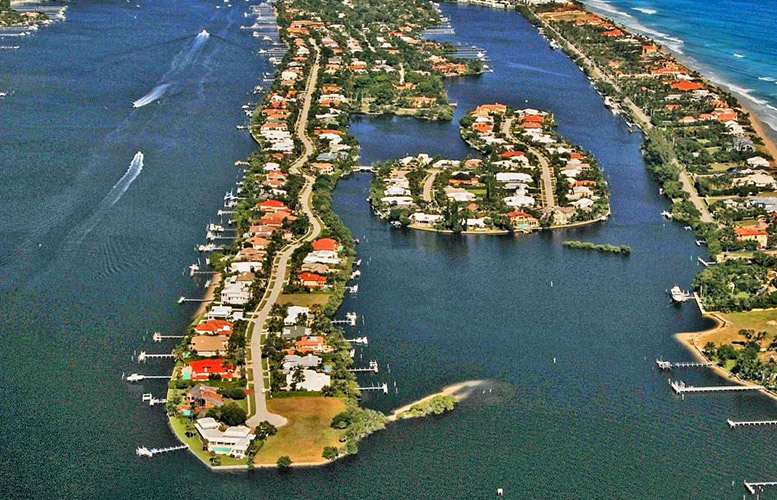 Credit: Town of Manalapan
Lifestyle and Culture in Manalapan
One of the biggest attractions of living in Manalapan is its fantastic location. The town feels "tucked away," and residents enjoy feeling as if they are miles from the hustle and bustle of the surrounding Miami metro area. Even so, Manalapan residents are well-placed to enjoy all of the benefits of nearby communities. All of the exciting cultural and entertainment opportunities in Palm Beach are a mere 20-minute drive north, and the charming, eclectic town of Delray Beach is an easy 25-minute drive south.
Manalapan is home to one of the most beautiful and pristine beaches in South Florida, and much of daily life revolves around this gorgeous stretch of sand. Locals take advantage of the incredible year-round climate to spend time relaxing, exercising, and socializing on the sugary-white sand. The clear, aquamarine waters of the Atlantic Ocean are calm and inviting, and the gentle breeze tempers the summertime humidity.
Manalapan locals enjoy an active outdoor lifestyle, and there are plenty of parks and open spaces within easy reach of the town. Ocean Inlet Park is located just to the south of Manalapan in Boynton Beach and is a popular local spot for launching a kayak, enjoying a family picnic, or spending a quiet afternoon fishing from the picturesque pier. To the north of town, Lantana Nature Preserve is another popular spot for outdoor recreation. This wonderful little park features hiking trails that pass through lush, tropical landscaping, offering a quiet, shaded respite from the sun.
Spending time out on the open water is one of the most popular pastimes in Manalapan, and there's plenty of water to enjoy. Many of the town's gorgeous single-family homes have private docks, and many weekends are spent cruising the waters of the Intracoastal Waterway.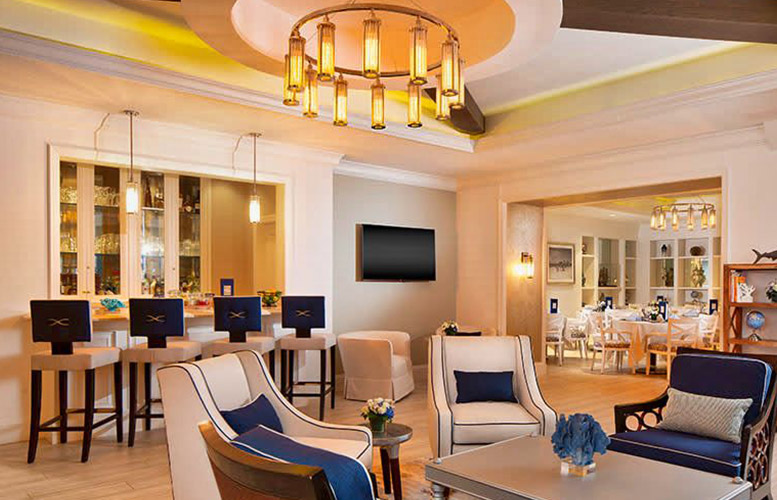 Credit: La Coquille Club
Manalapan's La Coquille Club is the hub of social life in the town and provides a valuable gathering place for this tight-knit community. Located in the luxurious Eau Palm Beach Resort and Spa, La Coquille Club offers Manalapan locals various amenities. All town residents qualify for membership to this exclusive club. La Coquille features an incredible oceanfront pool, luxury cabanas, a fitness center, and a private clubhouse with upscale dining options. Many community events and celebrations are held here, and there's always something going on.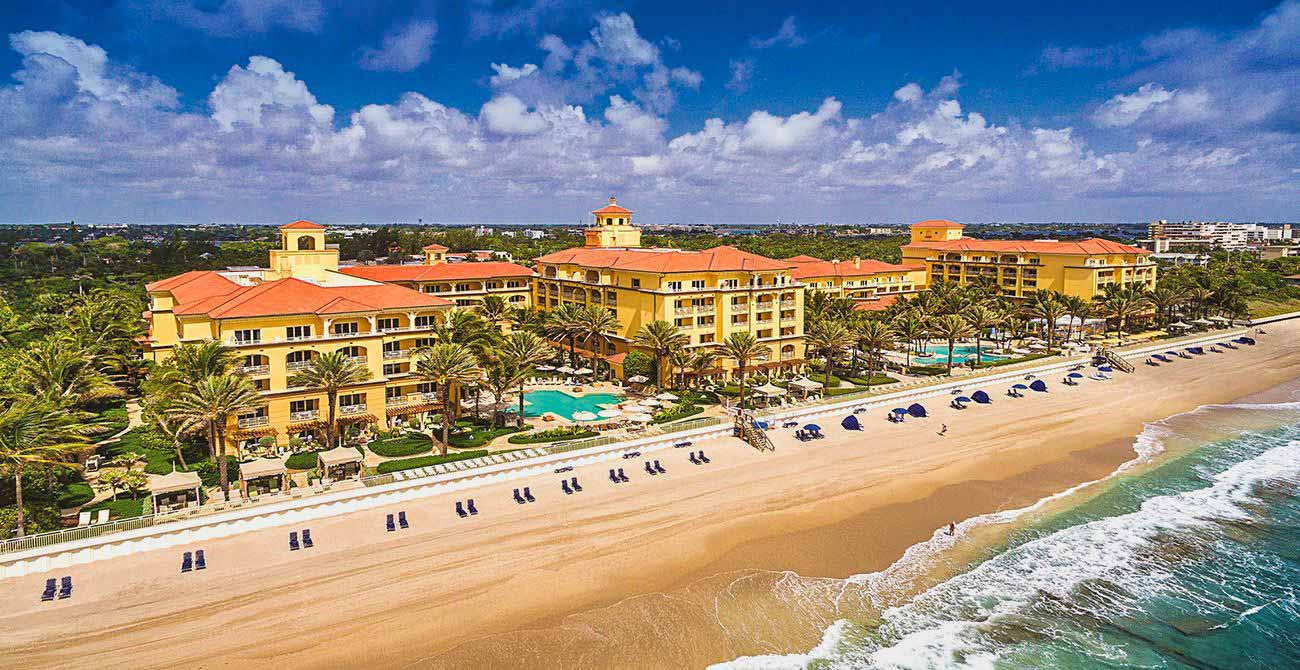 Credit: Eau Palm Beach
The five-star Eau Palm Beach Resort is ground zero for dining in Manalapan, and locals can often be found enjoying sumptuous food and imaginative craft cocktails in one of the resort's many upscale restaurants and bars. Nearby, Plaza Del Mar shopping center is home to a handful of beloved local eateries, as well as a collection of upscale boutiques. Locals enjoy meeting up with their neighbors and strolling around this pleasant outdoor mall, and the atmosphere is always laid-back and friendly.
Elsewhere, some of the best shopping and dining in all of South Florida can be found within a short drive from town. Worth Avenue in Palm Beach is a shopping mecca home to super-upscale brands like Gucci and Chanel. There are boutiques, home furnishing stores, and galleries here, interspersed with stylish patio cafes and chef-driven restaurants.
Delray Beach is a favorite destination for Manalapan locals, and it only takes a few minutes to drive to this wonderful, vibrant little town. Delray Beach is small and intimate, but there's always plenty going on. Manalapan locals usually head straight for Atlantic Avenue, where a world of unique galleries, upscale boutiques, and sidewalk cafes awaits. There's a thriving nightlife scene in Delray Beach, too, as well as a host of annual events, including the fantastic Delray Beach Wine and Seafood Festival.
Notable Residents of Manalapan
Manalapan draws those who seek privacy, exclusivity, and luxury. It's no surprise, then, that the town has seen many notable residents over the years. Here's a selection of well-known folks who still call Manalapan home.
F. Lee Bailey - Famed criminal defense attorney
Don King - Infamous boxing promoter
Lois Berrodin Pope - Philanthropist and widow of National Enquirer founder Generoso Pope Jr.
Yanni - Greek-American musician
Hal Prewitt Jr. - Former Town Commissioner and early pioneer in personal computers
Geoff Brabham - Australian racing driver
Tony Robbins - Self-help guru, author, speaker, philanthropist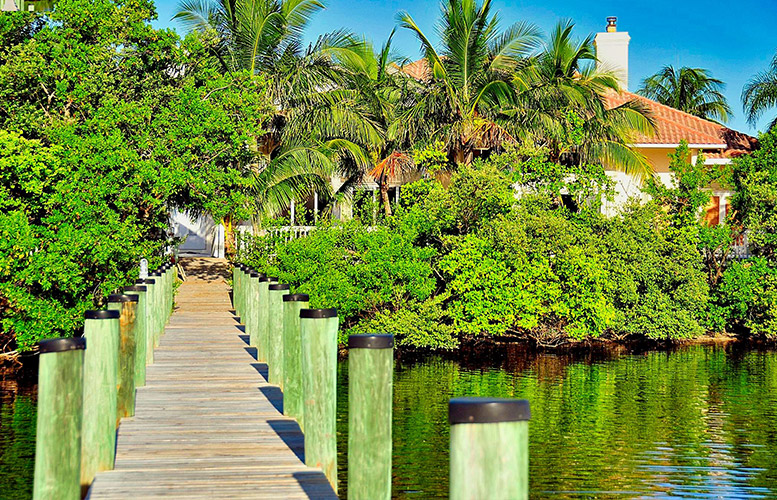 Manalapan contains some of the most luxurious real estate in the world. Source: Mberjano (modified)
Manalapan Real Estate
Manalapan is home to an astounding collection of ultra-luxury properties. There are homes in various architectural styles in Manalapan, and many are situated on enormous multi-acre estates with beautifully manicured landscaping.
Many of the homes located on the barrier island portion of Manalapan have access to both the beach and the Intracoastal Waterway. Luxury amenities like swimming pools, tennis courts, fitness centers, and cabanas are common.