Living in Key Biscayne: A Picturesque South Florida Town
Posted by Discover Homes Miami on Saturday, July 4, 2020 at 4:16 PM
By Discover Homes Miami / July 4, 2020
Comment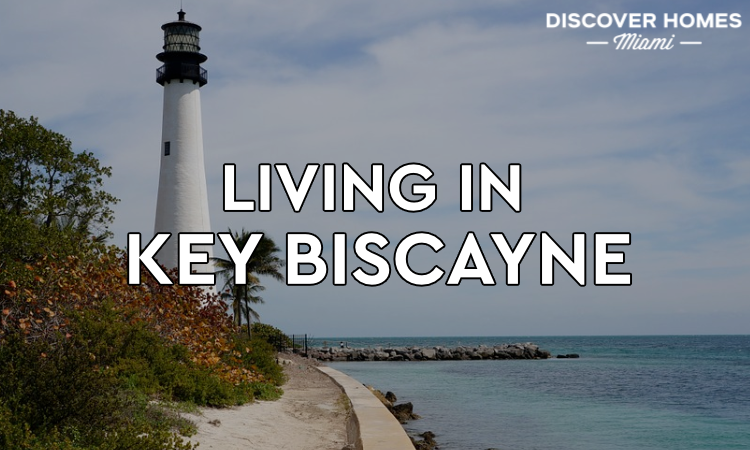 One of the most desirable neighborhoods in the Miami area is Key Biscayne. It is an island community located to the southwest of Downtown Miami and is accessible via the Rickenbacker Causeway. This island remains one of the most sought-after neighborhoods in Miami.
Key Biscayne has seen a nearly 50% increase in population over the past few decades. Let's explore some of the many reasons why Key Biscayne is one of the top towns in South Florida.
1. Island Paradise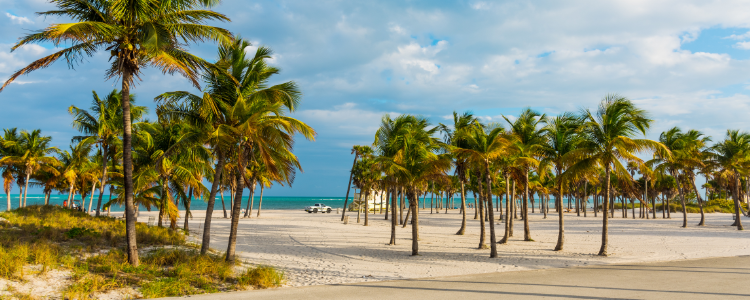 What more could you ask for? Key Biscayne is considered an island paradise by those who live there, and those who are planning on moving there, because it is. Surrounded by water and with long stretches of sandy beaches, not to mention parks on both ends of the island, this enclave is indeed worthy of the word "paradise".
If you are looking for a home where the beach is just a short walk away, Key Biscayne is probably one of the best choices you have in Miami.
2. Low Crime
Another reason why lots of people choose to move to Key Biscayne and why residents here tend to stay for good once they move, is the low crime rate. When looking at statistics regarding the crime rate in the area, you will see just how low these are when compared to the national average. For example, when it comes to crimes like rape, Key Biscayne has none while the national average is 41.
This low crime rate is what makes it a good draw for many, making people consider moving here even when prices for property in the area are substantially higher than lots of other communities in Miami.
3. High Quality of Life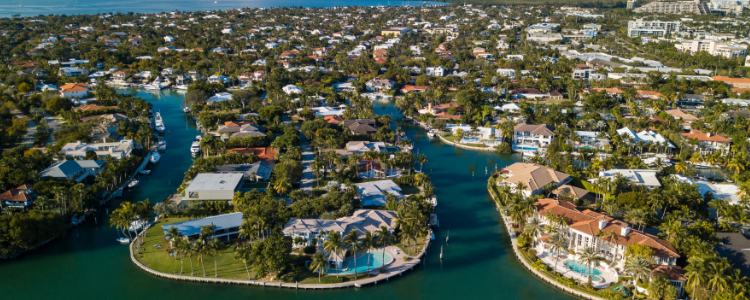 When you talk about the quality of life in this island community, you will easily see that it is a few notches above the quality of life in other communities nearby. Commute to work from here takes less than half an hour, unemployment rate is in the single digits, and even the number of jobs in this area is expected to see an upward trend in the next few years. This is what makes it a great place to move to, particularly if you are looking to relocate and find a good job at the same time.
If you are in the market for both a home and a new career, this community should be on top of your list of places to consider.
4. Lots of Amenities
While being lauded as an island paradise, Key Biscayne is by no means an island without the many amenities city folks are used to. This island has everything you would ever need to live a comfortable and modern life. There are malls, movie theaters, bars, restaurants, and other creature comforts plus options for entertainment that you can easily find here. This gives you the best of both worlds since you are living the island life while at the same time having the many conveniences of city life.
This makes it a unique island to live in since you can get the many pleasures one can expect from both kinds of living, urban and rural.
5. Plenty of Things to Do
While most people associate island life with laid-back, and sometimes, lazy living, being on this island is anything but lazy. Sure you can take a laid-back approach to life here but if you are an active person by nature, you can find lots to do on the island to keep you busy and on the go. There is a golf course, tennis courts, parks that you can stroll and jog in, gardens to explore, and lots of water where you can indulge in water sports.
The community also has some events that active individuals will love, such as fitness classes, athletics, and many more.
6. Family Friendly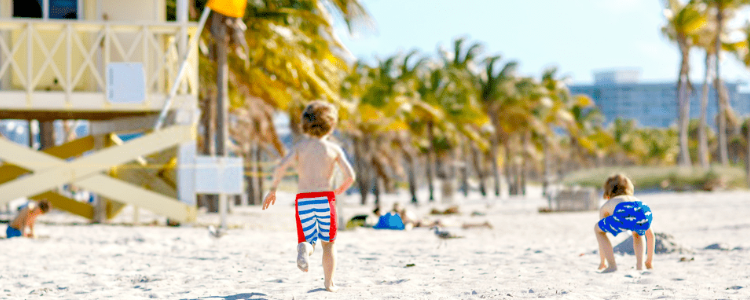 When you say a community is family friendly, it basically means that it is a neighborhood that is ideal for raising a child in. This means that Key Biscayne is a safe place for children, has a few good schools for them to go to, facilities that are great for kids, and a generally welcoming feel that is great for families. It also has lots of amenities that families, as a whole, can enjoy.
Visitors who come here to visit their friends often see just how ideal the atmosphere is for families, oftentimes making them consider moving here as well.
7. Community Centric
People who live on Key Biscayne often marvel at the sense of community found here and they also often end up embracing such a mindset. While everyone here loves their privacy, when it comes to engaging in community activities that aim to help others or to foster camaraderie within the neighborhood, people are often ready to participate. Volunteering is one of the things people here love doing, along with family activities that bring the entire community together.
People who grew up here and leave the island as adults tend to come back because they miss the strong sense of community they get here.
8. Clean and Well-Maintained
When it comes to cleanliness, Key Biscayne takes the cake. The parks, the roads, the beaches, and everywhere else are kept clean. The beaches are kept clean because of a volunteer cleanup program that the community has. There is even a regular event where people are encouraged to help keep the beaches and everywhere else clean called We Are Nature Clean-up and free cleaning equipment as well as snacks is provided for.
There are even Restoration Days, Exotic Plant Removal activities, Remove and Replace events, and Cleaning Detergent initiatives that aim to help keep the island's ecosystem balanced and free from deterioration brought about by substances that are harmful to nature.
9. Peaceful and Quiet


One of the best reasons why people move here and stay here for good is the peace and relative quiet that one gets from living in an island community. There are no large buildings or heavy traffic jams with honking horns that you will need to deal with on a regular basis. There are also no noisy and unruly neighbors that will disturb your peaceful existence here since these are generally frowned upon and addressed immediately when complaints are made.
In short, living here is nothing but idyllic and almost-perfect. You get not only the pleasure of living in a beach/island community, but also one that has all you can ever need for a comfortable life plus safety for you and your family.