Living in Boca Raton, FL: 2021 Community Guide
Posted by Discover Homes Miami on Wednesday, February 10, 2021 at 2:56 PM
By Discover Homes Miami / February 10, 2021
Comment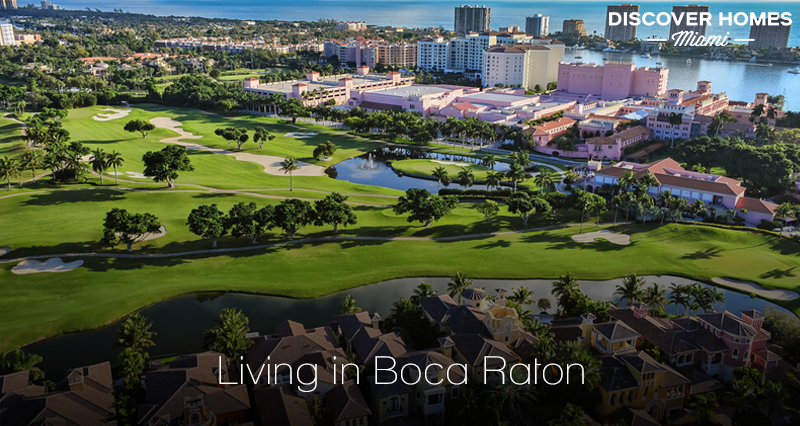 Welcome to beautiful Boca Raton, or "Boca" as it's known by locals, the stunning and bustling city on Florida's southeastern coast. This beautiful city is known for its stylish homes, upscale shopping boutiques, and lavish lifestyle.
Boca Raton features a funky blend of modern downtown apartment units and condominiums, art deco buildings, single-family, Spanish colonial revival, and Mediterranian revival architecture. It's common to find residents enjoying the weather, driving around in convertibles with the top down, or else beating the heat in SUVs or compact cars with the AC on blast. Surrounded by tropical splendor, palm trees, and lush greenery, every day will feel like a vacation.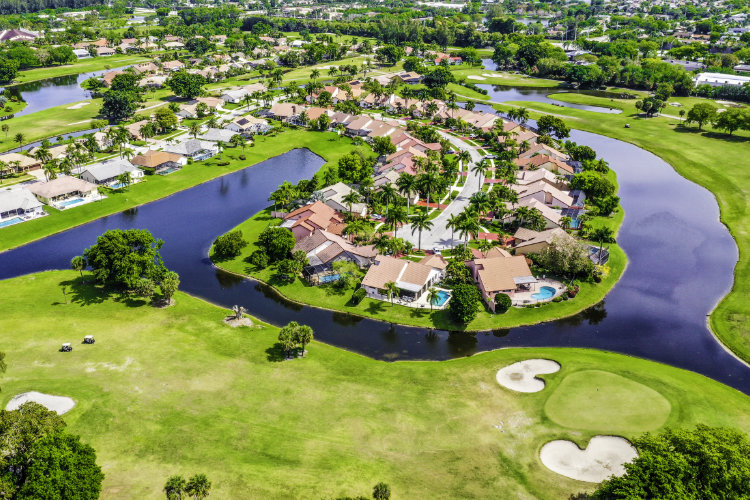 Culture and Lifestyle
Boca is one of the wealthiest cities in South Florida and offers many opportunities for people of all ages. To preserve this city's architectural beauty and Spanish colonial history, Boca has a strict development code. You won't find any billboards or giant malls here. This helps to seal in those tropical vacation paradise vibes. Located right on the Atlantic coast, you're never more than 20 minutes away from the beach.
Residents can enjoy warm and sunny weather all year round. Temperatures rarely drop below 70 degrees. Summers tend to get really hot and humid, which is fantastic for taking advantage of beach access and the warm Atlantic waters.
Boca Raton is a food lover's paradise, offering culinary experiences ranging from upscale fine dining to casual barbecue joints, delicious fresh seafood, and Boca's got it all! With proximity to the Caribbean and Cuba, you'd be a fool not to try some mojo criollo, ropa vieja, or fried plantain.
Boca Raton is one of Palm Beach County's safest cities, featuring a crime rate 38% lower than the entire state of Florida. However, Boca does have known ties to the Mafia, as it was featured in several episodes of The Sopranos, a favorite anecdote for many locals.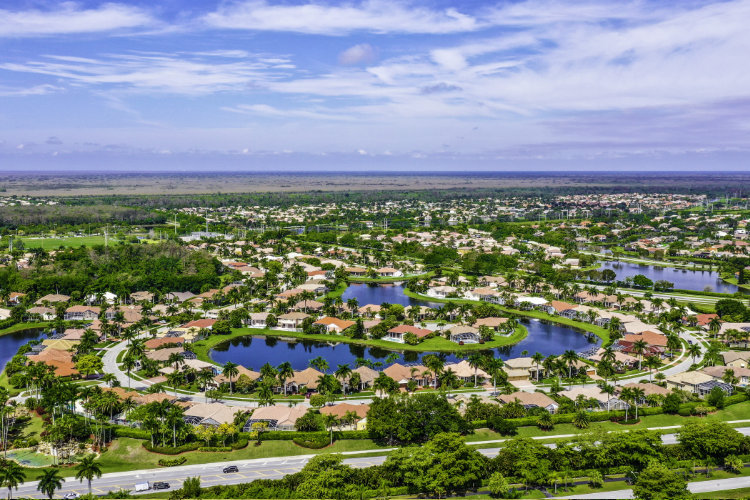 Things to Do
Besides local beaches, parks, museums, restaurants, and boutiques, Boca sure knows how to have a good time, offering a wide variety of cultural events and festivals throughout the year.
At the start of the year, dive into Greek culture at the Boca Raton Greek Festival, an annual festival put on by St. Mark's Greek Orthodox Church. Enjoy delicious Greek food, music, Hellenic dancers, games, and even a car raffle at this incredible event.
In March, soak in a wide range of culturally enriching offerings at the Arts Boca Festival. Attendees can enjoy a diversity of performing and literary arts. Past festivals have featured Grammy award-winning artists' performances, screenings of classic films shown with live orchestral accompaniment, and inspirational speeches given by notable writers, historians, and artists. This fabulous week-long event is sure to leave you feeling inspired.
In September, celebrate the end of summer at the Brazillian Beat festival, hosted annually in celebration of Brazil's Independence Day. Enjoy savory Brazillian food and drink, sway your hips to the sounds of famous Brazillian musicians and samba drummers, and get a taste of the original Mardi Gras watching costumed dancers in a Rio-style parade.
Local Fun
For weekend fun, Boca Raton has so many adventures in store for you! From museums to luxurious shopping to state-of-the-art golf courses, Boca offers a wide range of activities:
Check out Gumbo Limbo, 20-acres of protected barrier island space that provides refuge for plants and animals. Wander down the boardwalk, observe the beautiful wildlife around you, check out the colorful fish in the aquarium, hang out with turtles at the turtle rehabilitation center, or enjoy a dreamy afternoon in the butterfly garden.
Visit the Boca Raton Museum of Art, the official art museum of Boca Raton and a celebrated cultural destination for over 70 years. Explore the culturally, artistically, and intellectually diverse art collections and exhibitions. Offering education opportunities, free parking, and free admission to students and museum members, this stunning space has much to offer. After exploring the museum, wander through the rest of Mizner Park, maybe stop by the Mizner Park Amphitheater and take in an evening concert.
With nearly 20 courses to choose from, you'll find that Boca Raton's golf scene is considerably above par. Featuring breathtaking views of the Atlantic ocean on one side and the Intercoastal Waterway, the Alan C. Alford Red Reef Family Golf Course is a local favorite and has much to offer. The 9 hole, 1357 yard course was designed by Charles Ankrom and offered tees, fairways, and greens with Seashore Paspalum grass, which provides bright, vibrant color and superior playing surfaces.
Boca Raton offers curated self-guided walking tours of the downtown area for those who are new to the area, so you can explore some of the city's hidden gems at your own pace. Dive into foodie heaven on the Food Lover's Trail, explore the city's cutest shops and latest trends on the Shopping Tour, or check out some of the downtown parks and recreation spaces on the Outdoor Tour. All walking tours feature various attractions and are contained within a few miles radius of the downtown area.
Boca Raton History
Dive into Boca Raton's rich history and learn more about the original Spanish settlers. Boca Raton's rich history can be observed all around in the city's beautiful Mediterranian-style architecture, parks, or take a step back in time to the roaring 1920s and explore stunning locations like the gorgeous and vibrant historic Colony Hotel and Cabaña, built in 1929. The hotel features the original 1926 staff operated elevator, as well as the original telephone switchboard.
Get a feel for what daily life was like from 1915 to 1935 by visiting the historic Cason Cottage Museum, just north of Old School Square. Take a cottage tour and learn more about local history, South Florida lifestyle, climate, and architecture. The cottage is open Thursday, Friday, and Saturday from 11 am to 3 pm, November through April.
Visit the Boca Raton Historical Society and Museum for more historical information about this beautiful city. Track Boca's residents throughout history and learn more about the original Tequesta Indian residents, Spanish settlers, Japanese immigrants, and the modern city dweller today.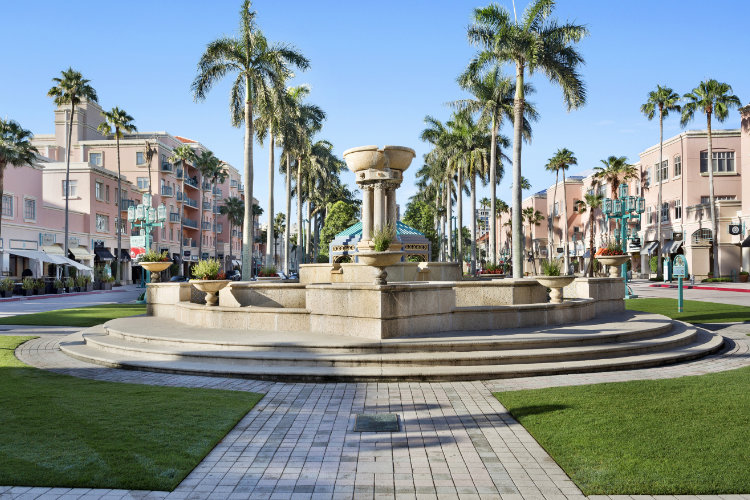 Mizner Park in Boca Raton
Parks and Recreation
Boca Raton offers a wide variety of outdoor activities for people of all ages to enjoy! Located right on the Atlantic coast and surrounded by palm trees and tropical splendor, it's easy to wander off into some corner of paradise here, and Boca Raton offers premier access to many stunning outdoor spaces and recreational facilities.
You can find residents of Boca Raton hanging out at the beach, lounging under umbrellas or working on their tans, enjoying leisurely sports like golf or shuffleboard, or practicing kick-flips at Tim Huxhold skate park.
Patch Reef Park is a beautiful space on the banks of Wyman Lake. This simple recreational space offers pirate-themed playground access, picnic tables, walking trails, lots of beautiful trees for shade, and lakeside benches to sit and observe wildlife. This park is also home to the James A. Rutherford Community and Events Center, offers a baseball diamond and a football field, and has multiple tennis courts.
For you and your furry friends, for outdoor adventures, check out either Mizner Bark Dog Park or Bark Park Dog Beach. Both Mizner Bark Dog Park, located at 751 Banyan Trail, and Bark Park Dog Beach, located at 3001 N. State Road require park permits, which you can easily acquire at any of the three community centers located around Boca Raton. Dogs can enjoy off-leash play in enclosed areas where they can play with other pups.
Sugar Sand Park is another fantastic recreation area offering multiple activities to enjoy. Come during the day and enjoy large grassy areas and shade-providing trees, picnic pavilions and barbecue pits, nature trails, and even a carousel - only $1 per ride! The park offers a children's Science Exploratorium, a roller hockey rink, a 14,000 square foot gymnasium and field house, basketball courts, and volleyball courts. Come to Sugar Sand Park in the evening and take in a performance at the Willow Theater, which offers tickets to family shows, dance and musical performances, and plays.
Check out Boca Raton's recreation magazine, The Recreator, for more outdoor recreation activities and park schedules!
Farmer's Market
The Boca Green Market is a beautiful, local farmer's market located in the City Hall parking lot at 201 West Palmetto Park. The market is open rain or shine from 8 am to 1 pm every Saturday between November and May. Featuring a diverse array of over 40 local produce vendors, meats and cheeses, local artists, prepared foods, baked goods, gorgeous flowers, and even handmade pottery! You're sure to find whatever you're looking for here.
Take advantage of free car parking, or ride your bike over and park it at one of the city-provided bike racks. Dogs are allowed as long as they are friendly and remain on a leash. Every market features live music from local artists, and many vendors provide ever enticing free samples.
Nearby Attractions
One of the perks of living in Boca Raton is its proximity to nearby tourist attractions and landmarks. Whether you're finding events in Boca or venturing out into the surrounding area, you're never far from fun!
Miami: For the perfect day trip getaway, drive an hour on I-95 South or hop on the East Coast Railway and take the 2-hour train trip to this thriving metropolis. Show off your bikini body at Miami beach, or head over to South Beach and check out the stunning Art Deco Historic District. Either provide gorgeous backdrops for an impromptu photoshoot. For European flavor on a local budget, check out the Vizcaya project, a stunning Italian Renaissance-style villa in South Miami. And obviously, you'll have to end the day with a coffee and cigar down at Calle Ocho in Little Havana.
Everglades National Park: For more of a nature-adventure, drive an hour and a half south from Boca Raton to Everglades National Park. The Everglades protect one of Florida's most unique natural features. This 1.5 million-acre expanse of swamplands is home to alligators, crocodiles, snakes, and birds.
Disneyworld: If you'd like to check out the happiest place on earth, take an easy 3-hour drive up I-95 North to Orlando, Florida. Spend the day hanging out with Mickey and friends, riding roller coasters, or exploring the fantasy lands of Harry Potter World and Star Wars: Galaxy's Edge.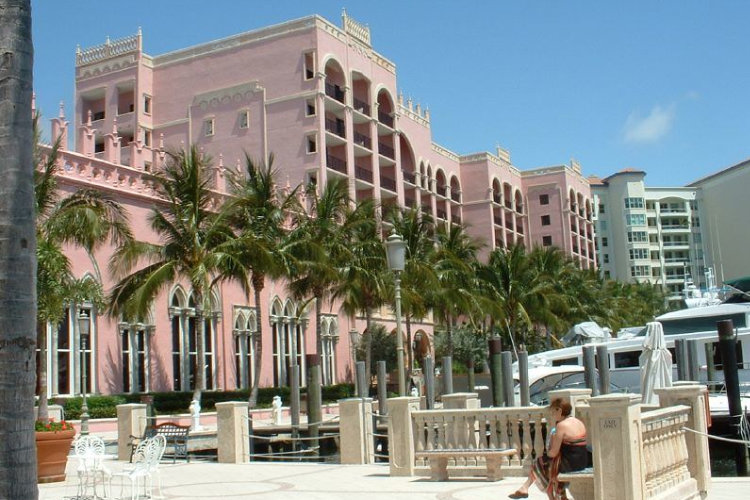 Credit: Charlie Anzman
Hidden Gems
If you find you need a little more than a beach to relax, Boca features nearly 50 salons and spas within the downtown radius for whenever you need a little pick-me-up and revitalization. From massage to hair salons to spa treatments to facials and manicures, Boca Raton's got everything you need to treat yourself.
There's always live music to be found in the evenings around Boca Raton. Put on your dancing shoes and boogie the night away to retro classics at Platform's Retro Dance Club. Or if you're in more of mellow jazz, blues, and rock n' roll mood, head to The Funky Biscuit to check out local artists and cover bands.
For those interested in live local sports, Florida Atlantic University's Division I athletics program is always offering tickets to local sporting events. With men's teams offering game tickets to football, soccer, baseball, volleyball, basketball, or swimming and diving, and women's teams offering tickets to basketball, beach volleyball, soccer, softball games, and spirit competition, you're sure to find an event to attend year-round. Come and tailgate at FAU stadium before heading in to cheer on the Owls and show off that Paradise pride.
As you can see, Boca Raton offers a wide variety of known and hidden treasures waiting to be discovered. For these reasons and more, Boca Raton is a stunning, luxurious location for any prospective homeowner wishing to invest in a slice of paradise in Palm Beach County and the greater coastal area of Southeast Florida.