7 Reasons Why Families Love Living In Aventura
Posted by Discover Homes Miami on Wednesday, November 23, 2016 at 10:56 PM
By Discover Homes Miami / November 23, 2016
Comment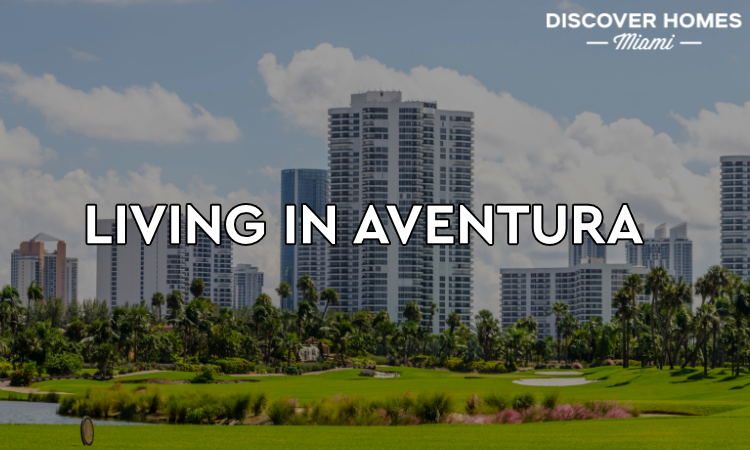 One of the more popular and highly-livable neighborhoods in Miami is Aventura. Located in the northern part of Miami, and bordered by Golden Beach, Sunny Isles Beach, and North Miami Beach, this locality enjoys the best of everything. There are many reasons why many families choose to not only move here, but also love living in Aventura. Here are seven of these reasons.
1. Minutes Away from the Beach
One thing that Miami is famous for is its beaches, and one area that gives you easy access to the numerous beaches in the area is Aventura. It is located just across from Golden Beach, which can be reached via the William Lehman Causeway, which is connected to Collins Avenue, which incidentally traverses the many beaches that face the Atlantic Ocean.
This close proximity to the many beaches of Miami makes it a great place to live in for families who enjoy the sun, sand and surf. Living in Aventura is like living just a few steps from a vacation and you can take that vacation anytime you like, without any added cost.
2. Great Schools
One of the things that Aventura is proud of is the high level of education and the great schools kids can attend within its borders as well as nearby. With a 10/10 score from the Great Schools Rating, one school that is found within the city is the Aventura City of Excellence School which is located along NE 188th Street. Other schools of note within and nearby are the Aventura Waterways K-8 Center, with an 8/10 rating, and the Virginia A Boone- Highland Oaks School, which also has an 8/10 rating.
Aside from these great educational institutions, it has also been noted that there is a high value for education in the city, which helps encourage families to strive for the same level of education. Around half of the population are college graduates, and more than 90% finish high school.
3. Shopping!
If shopping is one of the things you and your family enjoy doing, then Aventura is the right place for you. Found within the borders of this city is Florida's biggest shopping center, which is the Aventura Mall. This is also the third largest in the US, with approximately 300 stores, eighteen fast food places, and almost 10,000 parking spaces. Aside from this famous mall, there are a number of other places you can visit to shop in Aventura, and this includes The Shoppes at the Waterways, Intracoastal Mall, The Village at Gulfstream Park, and Sky Lake Mall.
You will also find that there are a few other malls that are near Aventura that you can visit, if this list does not whet your appetite for shopping. These are the California Club Mall in Ives Estates, and Mall at 163rd Street in North Miami Beach.
4. Lots to See, Do, and Enjoy
Aside from shopping, which is one of the things Aventura is famous for, families will find that there are a lot of other things that they can indulge in when it comes to entertainment and fun. There are numerous parks for kids to run around in and for families to have picnics in. There are about 20 coffee shops, 7 libraries, and 14 movie theaters within the city's boundaries.
If you are into fitness, you will definitely find what you need in the 13 fitness centers in the area. If you are a foodie, the numerous restaurants, fast-food joints and specialty food shops here are worth visiting. You can also indulge in aquatic adventures here, golf, arts, and even some theater.
5. Nice Weather
If there is one thing that families in Aventura, and the rest of Florida for that matter, can agree that they all love, it is the warm and balmy weather almost all year round. Winters here do not require people to wear thick coats, boots, and gloves. Instead, you can wear shorts, flip-flops, and t-shirts from January to December. Aventura enjoys an average of 252 sunny days every year, and temperatures are between 37 degrees Fahrenheit and 84 degrees Fahrenheit, depending on what month of the year it is.
There are also cooling rainstorms during certain months, and humidity is often lowest during the winter months. Sea breezes help keep people cool during the warmer days, and monsoon rains are usually expected between June and October, giving residents 7 months of mostly sunny weather.
6. Cultural Diversity
While the majority of the population in Aventura is Caucasian, there are quite a few other cultures in the city. Around 35% of those in this city are of Hispanic descent, with a small percentage being African-American and still a few more of Asian descent. Aside from many different races, you will also find that Aventura is home to people of varying backgrounds and religions.
This diversity is what makes Aventura, and the rest of Miami, very unique. You will find these influences in the restaurants, shops, activities, and communities in this city.
7. Clean Air
Probably one of the main concerns of parents these days when it comes to raising their kids is the environment they grow up in, and with all the progress surrounding everyone, it is somewhat difficult to find a place where pollution is very low. Aventura is one of those few places where clean air is easy to come by. The air quality index of the city is better than that of the national average by 17%, and the pollution index is 86% better than most of the country as well.
It has also been noted that on a scale of 100, with a higher number indicating better conditions, Aventura has a score of 71 for air quality. This is one of the reasons why families love raising their kids here.