7 Best Golf Course Communities In Miami
Posted by Discover Homes Miami on Thursday, November 24, 2016 at 1:44 PM
By Discover Homes Miami / November 24, 2016
Comment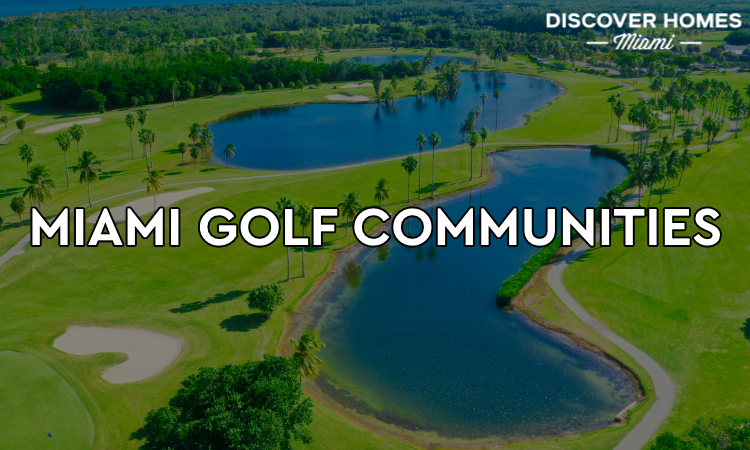 One of the things retirees often look for when trying to find a neighborhood to move to in Miami is the availability and close proximity of golf courses to the condominium or house they are thinking to buy. Whether they are casual golfers or are looking to improve their handicap, those who move to Miami with teeing off in mind won't be disappointed.
There are dozens of golf courses in Miami-Dade, and these are often found within communities that have a wealth of other amenities that people look for in a neighborhood to live in as well. Here are some of the best golf course communities in Miami that golf enthusiasts can choose from.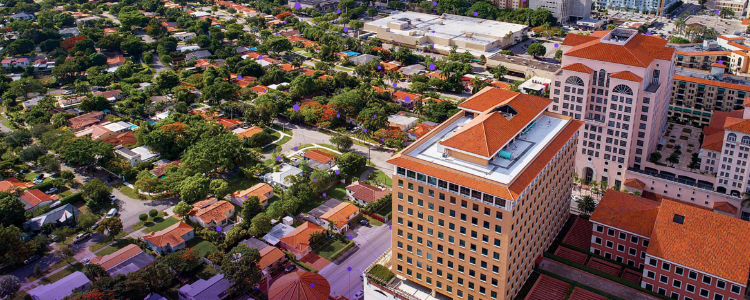 1. Coral Gables
One of the things that Coral Gables has in abundance is venues for golfing, and there are four of these within its borders. The Granada Golf Club, Biltmore Golf Course, Riviera Country Club, and the Deering Bay Yacht & Country Club. Three of these four golf courses are 18 hole ones, while the Granada Golf Club is a 9 hole course. All three bigger courses are par 71, while the 9-hole course is a par 36.
Aside from these courses, people who live in Coral Gables get to enjoy everything else that can be found within its borders, from shopping malls, to coffee shops, to gourmet restaurants, to various entertainment options. The community is also considered exceptionally livable, with the neighborhood being ranked 13th best in all of Florida in terms of livability.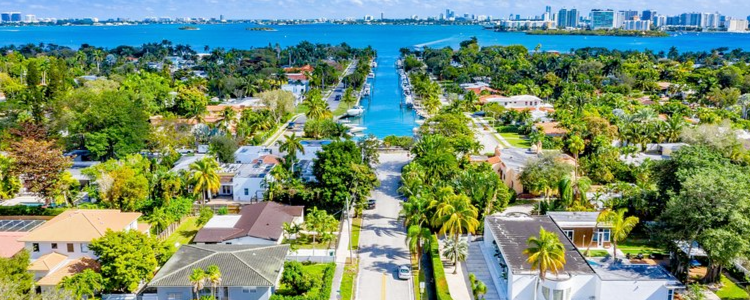 2. Miami Shores
Miami Shores is another of the communities in Miami that feature golf as one of the perks of living within such a neighborhood. The Miami Shores Country Club is an 18 hole, par 71 courses that was built in 1939. It has a driving range and has seen quite a lot of celebrities teeing off in it, including the famous Arnold Palmer. Aside from the fairways, Miami Shores also has quite a number of amenities to offer residents.
The locality offers its residents access to the glorious Biscayne Bay, as well as a long list of amenities that include numerous schools, shopping options, and entertainment choices. Gourmet dining, outdoor activities, and fitness centers can also be found in this community.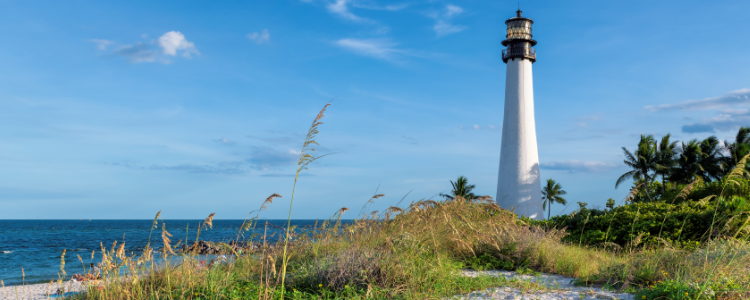 3. Key Biscayne
Key Biscayne is ranked number 1 when it comes to livability in Florida, and for a very good reason. Aside from the fact that it has a very low crime rate, is very peaceful and quiet do to its location, and has a lot of amenities nearby for residents and visitors to utilize, it also has an 18-hole championship golf course called the Crandon Park Golf Course. This par 72 course was built in 1972 and was originally called The Links at Key Biscayne. It has both a driving range and a putting green and is open to the public.
Also found within Crandon Park are a tennis center, kiteboarding facilities, a nature preserve, and a resto-bar. The park also has a marina, a beach resort, and even a sporting goods store.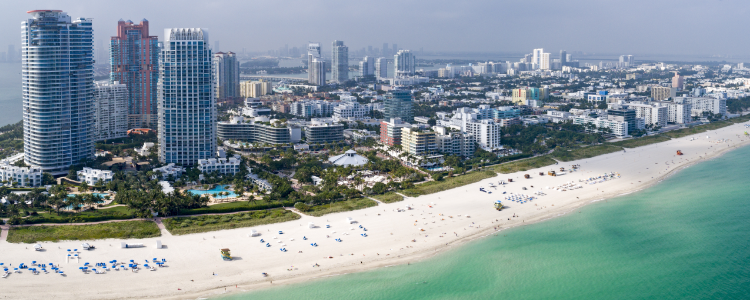 4. Miami Beach
Miami Beach is famous for its long stretch of white sandy beaches facing the Atlantic Ocean, and the many shopping malls, art galleries, nightclubs, and gourmet restaurants found within its borders. For some however, it is a great retirement choice for golfing enthusiasts because of the three golf courses that they can find there. The community has two 18-hole and one 9-hole golf courses, namely the Miami Beach Golf Club, La Gorce Country Club, and Bayshore Municipal Golf Course respectively.
Aside from these fairways, Miami Beach is an awesome choice for those who want to live in a community that offers a wide variety of activities to while away the time with, as well as numerous conveniences that help make life comfortable and enjoyable.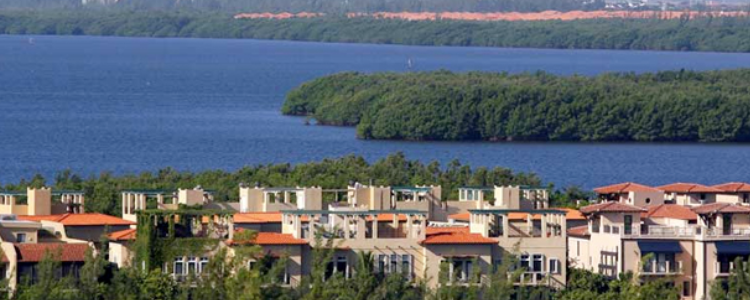 5. Palmetto Bay
Palmetto Bay is home to one golf course, which incidentally carries the name of the locality itself, Palmetto Golf Course. Built in 1959, this par-70 championship course has 18 holes and is open to the public. Aside from the main golf course itself, people can also use the driving range and putting green here. It even has a mini-golf area that is open to everyone as well and is a great place for families to bond.
Aside from this golf course, people find that living in Palmetto is the best thing that ever happened to them and this is because of the numerous amenities here, not to mention the low cost of living. Just like the rest of Miami, the weather here is also perfect for outdoor activities, making it the perfect golfing community.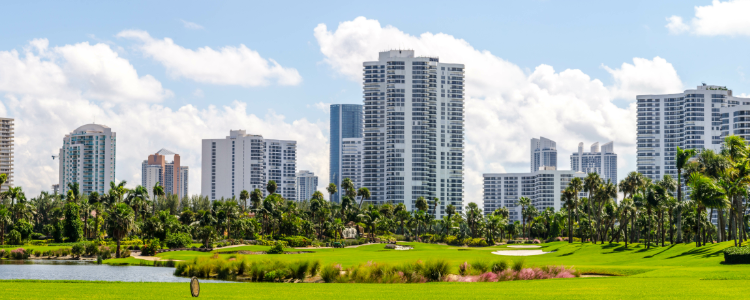 6. Aventura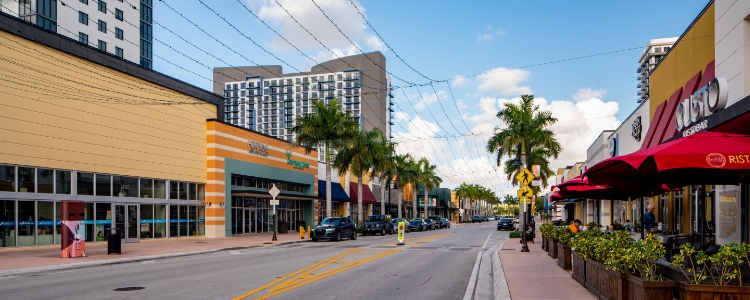 7. Doral
If there is one thing that Doral is famous for, it is its reputation as an amazing golfing community. You will find quite a few courses here that will whet your appetite for teeing off, and these include five championship golf courses in the Doral Golf Resort and Spa (also called the Trump National Doral Miami), the Costa del Sol Golf Club, and the Jim McLean Signature Course. The golf courses in the Trump National Doral are all par 72, 18-hole courses, and are open to visitors.
Aside from these numerous golfing options, Doral also has quite a number of parks, malls, and entertainment options for residents and visitors alike to enjoy.