Top 8 Family-Friendly Neighborhoods in Fort Lauderdale
Posted by Discover Homes Miami on Tuesday, November 14, 2017 at 10:50 AM
By Discover Homes Miami / November 14, 2017
Comment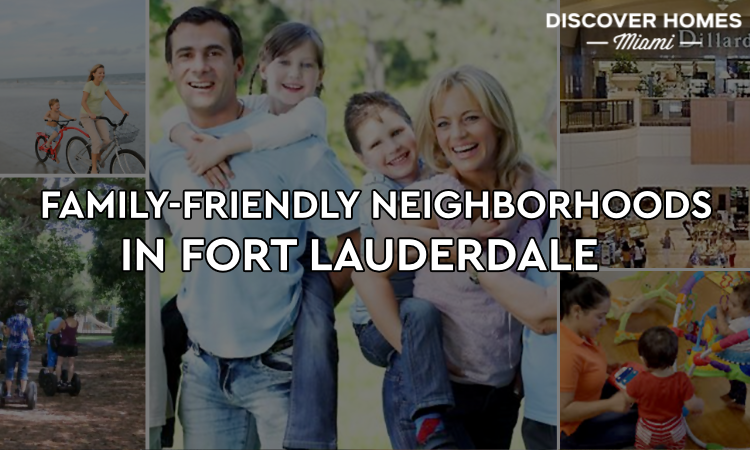 If you are thinking of relocating your family to Fort Lauderdale, you are making a very good choice since many people consider this part of South Florida a very good place for families to live in. While not all neighborhoods are considered equal when it comes to finding which ones are considered best for families, there are a few that locals consider being the top family-friendly neighborhoods in the county.
Here are some of the favorite communities in the area that are worth a second look when you are thinking of finding the right neighborhood for your family to relocate to in Fort Lauderdale: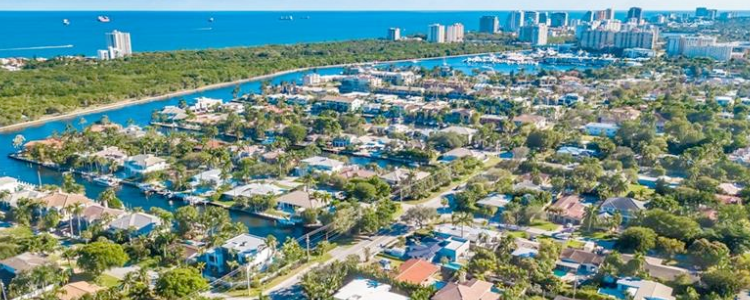 1. Coral Ridge
If you are looking for a family-friendly neighborhood that is near the beach but not on it, then Coral Ridge is a great choice. Not only is this neighborhood located just a short walk away from the amazing beaches on Barrier Island to the east, but it is also near many amenities that families find necessary for comfortable family life. The community features a number of single-family homes within its borders and also has a selection of condominium buildings and apartments for you to choose from.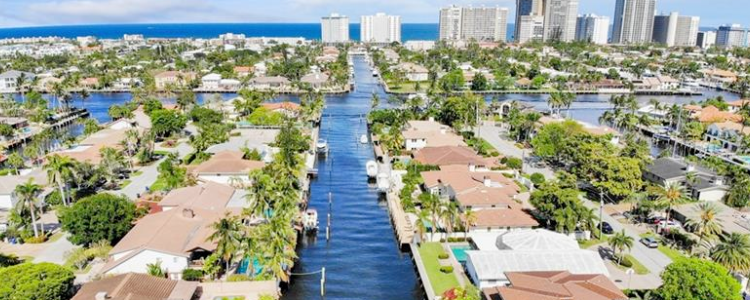 2. Coral Ridge Country Club Estates
This enclave is one of the best options not just for families but also for those who have a golf aficionado in the brood. This neighborhood is considered one of the more opulent in the county but not all the homes around it are considered luxury or expensive. There are a few apartment buildings, condominiums, and gated communities that are considered great for families who are looking to start anew in this golfing neighborhood of Fort Lauderdale.
The Coral Ridge Country Club Estates is a neighborhood that benefits not only from the country club and golf course in its midst, but also from the closeness of the ocean and the beach to the east and the many shopping centers nearby.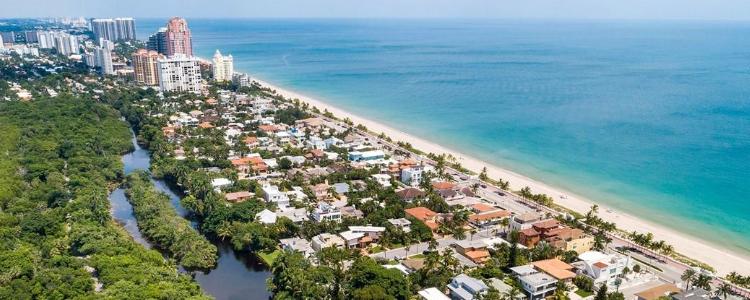 3. Birch Park Finger Streets
For families who love the outdoors, this community is probably the best one for you. Aside from being near the beach and being on Barrier Island, this community also has the Intracoastal at its back, making it a great choice for people who love the water. One of its best features is the closeness of the massive Hugh Taylor Birch State Park, which is where the community actually gets its name.
The park that is the namesake of the neighborhood offers visitors a long list of outdoor activities to enjoy. This is a great place for families with kids since they will get to enjoy camping, fishing, swimming, bird watching, and a wealth of other outdoor activities here.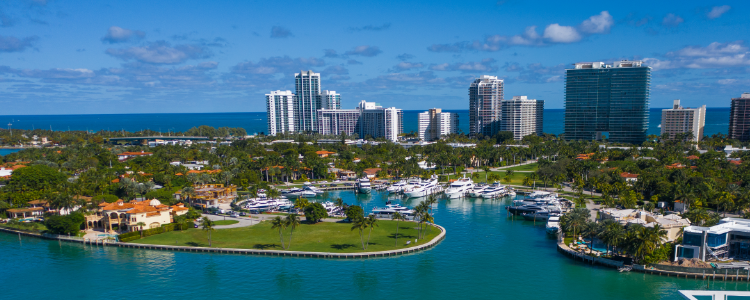 4. Bal Harbour
Another residential enclave in Fort Lauderdale that is worth considering when you are thinking of moving your family to the South of Florida is this small enclave located just west of Coral Ridge. This waterfront community is a great option for families who love water sports and living near the water. This community also has a number of other features that make it great for families to live in, like the close proximity of numerous shopping centers, recreational facilities, and the walkability of the enclave itself.
The community also has a few notable schools within its sphere, with Bayview Elementary School topping that list. Other schools that kids can easily attend here include the Bennet Elementary School and Sunrise Middle School, both of which are located to the southwest of the enclave.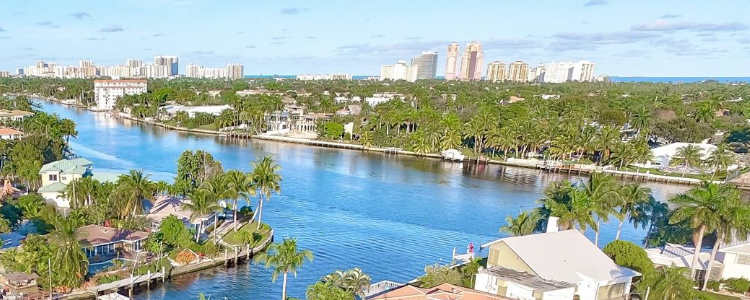 5. Laudergate Isles
This suburban enclave in Fort Lauderdale is another one that deserves a mention when family-friendly neighborhoods are being discussed. Located just south of Bal Harbour Fort Lauderdale and southwest of Coral Ridge, this neighborhood shares the same great schools that kids in both communities can go to. Most of the homes here are single-family ones, and a lot of these enjoy the easy access to the water via the canal that is in the middle of the neighborhood.
The enclave also enjoys the convenience of having shopping centers, restaurants, and recreational facilities nearby. It is also close enough to the beach for families to travel to regularly.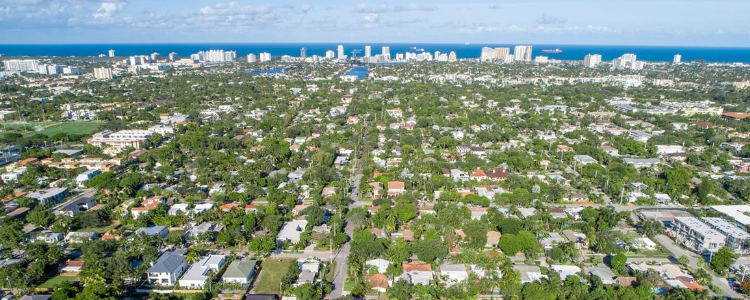 6. Victoria Park
Another neighborhood that has an amazing school for kids to attend within its borders is the Victoria Park neighborhood of Fort Lauderdale, which has the Virginia Shuman Young Elementary School and St Anthony School along its southern border. Located between Flagler Village and East Fort Lauderdale, this neighborhood is considered one of the more opulent in the area.