15 Most Expensive Neighborhoods In Miami
Posted by Discover Homes Miami on Wednesday, November 2, 2016 at 4:23 PM
By Discover Homes Miami / November 2, 2016
Comment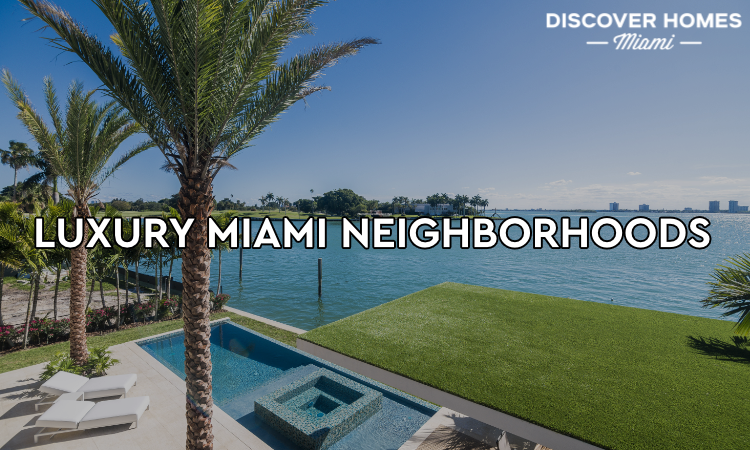 Miami is synonymous with a millionaire's paradise in that as long as you have money to spend here, you can practically buy your way to heaven or gain a ticket to the Garden of Eden. Located in South Florida, the coastal city has made a name for itself as the top choice for celebrities who want privacy and exclusivity as well as for people who want to indulge in the glitz and glamour of nearby Hollywood.
Unsurprisingly, the most expensive neighborhoods in Miami are those with mostly beachside or island-based properties. If you have the cash to spare, then here are 15 of the most expensive neighborhoods in Miami for VIPs, celebrities, and the more financially blessed.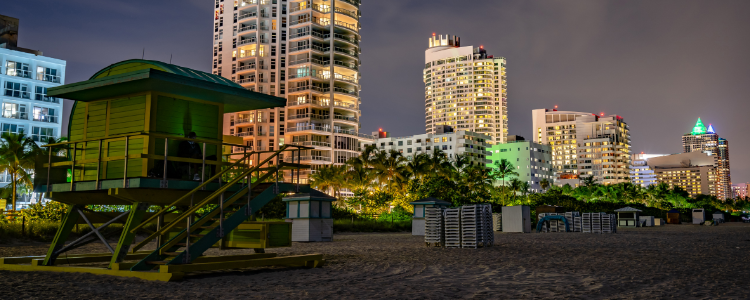 1. Mid-Beach
Located at the portion of Miami Beach that covers the south of Surprise Lake and 63rd Street up to the area north of the Indian Creek and 23rd Street, this neighborhood's most expensive homes for sale can cost up to $55 million.
Is the cost worth it? It most certainly is considering the people who live there and its prime beachside location along famous buildings like the Ocean Spray Hotel, the Blue and Green Diamond, and Fontainebleau Hotel (to name a few).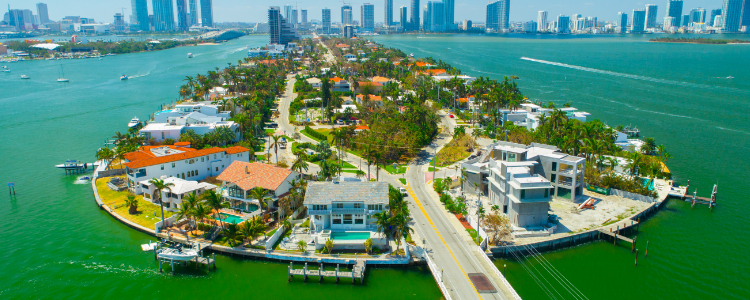 2. Venetian Islands
The neighborhood at the Venetian Islands is a swanky place with hefty price tags for each condo, some of them costing up to $55 million (same as Mid-Beach). This should come as no surprise since island and beach properties tend to cost high.
What makes the Venetian Island neighborhood special is that it's a historic tourist location (it was built in 1920 as a memorial to railroad pioneer Henry Flagler) full of Miami hotspots that can give the Italian Venetian Islands a run for their money.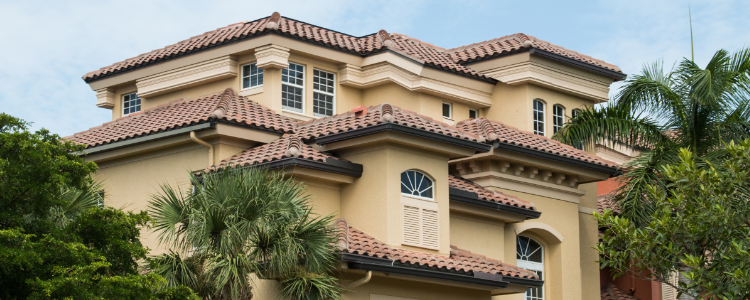 3. High Pines
The curious thing about High Pines is that it's a neighborhood that isn't a beachside or island property, yet it has houses that cost up to $47.5 million. It's near Downtown Miami and it's accessible to all sorts of Miami City attractions.
There's also the fact that while many of the lots for sale in nearby Hollywood are small yet expensive, High Pines allows you to get more out of your money, enabling you to build mansions at fairly spacious lots. The "mystery" behind the expensiveness of its real estate is easily solvable, then.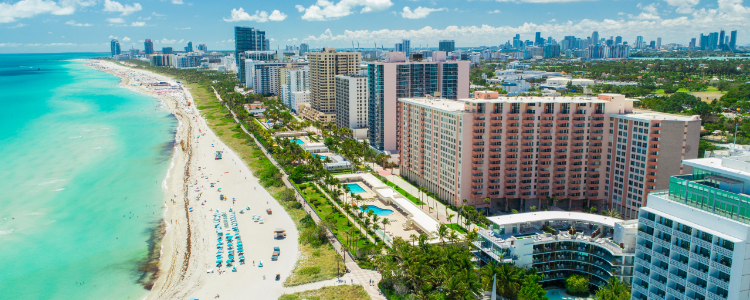 4. South Beach
Miami's South Beach is yet another prime beachfront neighborhood with mansions that cost upwards of $47.5 million. So what separates it from Mid-Beach?
It offers a trendy neighborhood with a playful vibe among its opulent inhabitants that are sandwiched by Biscayne Bay and the Atlantic Ocean. It's a real estate and vacation getaway in one that places you right smack in the middle of paradise.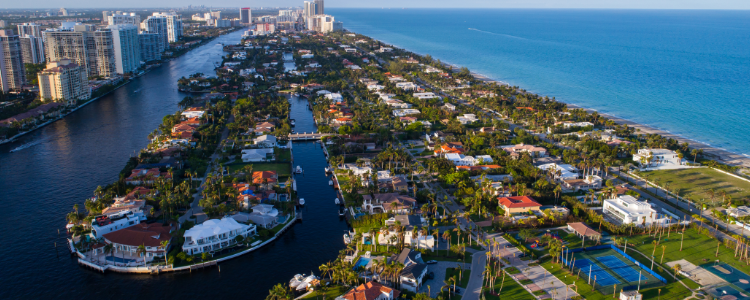 5. Golden Beach
The rich neighborhood of Golden Beach really lives up to the name in more ways than one. It truly is a solid-gold type of location with a secluded population of 919. Only a handful of other Miami neighborhoods can beat the peaceful solitude of Golden Beach.
Its houses can cost up to $42.5 million thanks to the gilded sand, the golden sunsets, and the golden-skinned beachgoers and vacationers hanging around single-family homes located in Miami-Dade County's northeast side.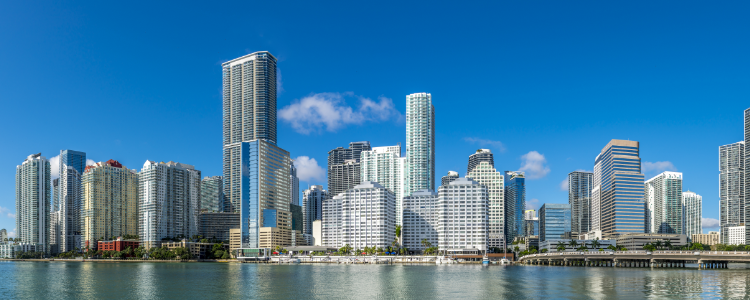 6. Brickell
Brickell doesn't only have lavish mansions that can cost up to $41 million including units in Echo Brickell. It has them by the multitudes, hence the neighborhood earning the moniker "Millionaire's Row". You'd have to be a millionaire to afford its multiple 1900s structures along Brickell Avenue.
Even Forbes Magazine has called Brickell the Wall Street of Miami thanks to its many wealthy residents that work in the financial and trade industry. If you wish for housing that's not just a summer beachfront home but instead a wealthier version of suburbia then this is the place to be.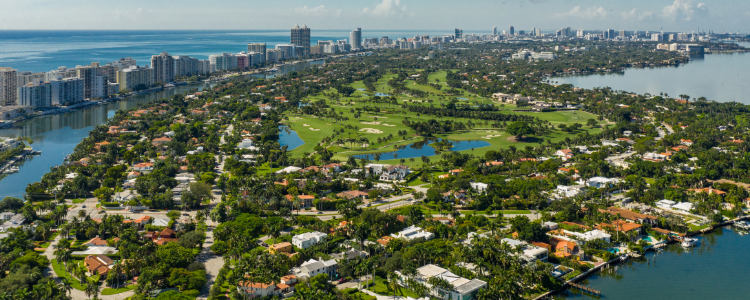 7. La Gorce
The exotic-sounding La Gorce is an island neighborhood with houses that can go for as high as $39.5 million. It's an idyllic island paradise within the Miami Beach neighborhood.
It's found south of Normandy Isles and north of Indian Creek while sitting on the shores of Biscayne Bay. The main appeal of La Gorce aside from its perfect location is its blend of modern living with an old-timey appeal, allowing residents to "time travel" to different periods with a brief tour of the place.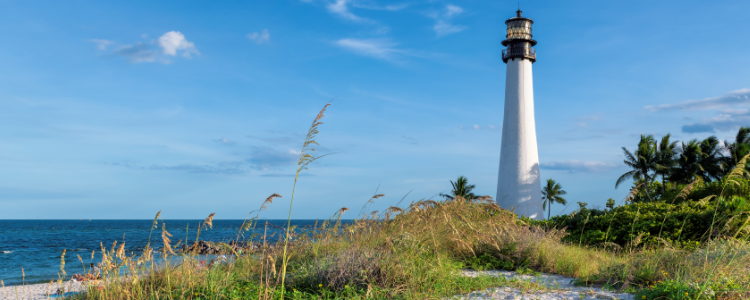 8. Key Biscayne
In regards to Key Biscayne, it lands on this list because its island housing can cost upwards of $39 million. Its homes can go that high in costs because it's a quiet yet breezy neighborhood located at the south of Downtown Miami, the north of Coconut Grove, and the east of Miami itself.
It also has the golden sands of Golden Beach, but this time around this neighborhood focuses more on being low-key and quiet. If you value privacy over ostentatious displays of wealth then this or Golden Beach should be your choice of real estate investment.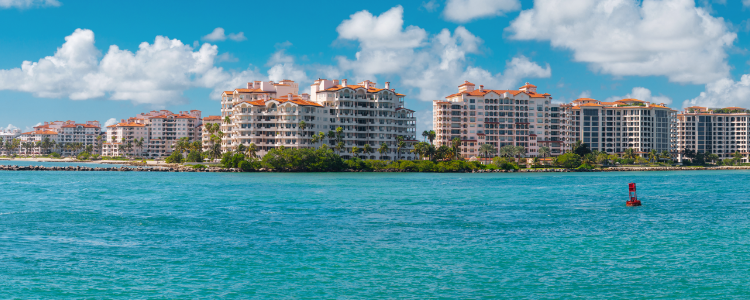 9. Fisher Island
The neighborhood of Fisher Island is one of the most desirable places to live in Miami despite the hefty price tags on its houses (some of which can cost up to $38.5 million) is because it's so close to Mother Nature
Other properties take their luxuriousness too far while keeping the naturally beautiful environment as nothing more than a backdrop or a view on the window. This barrier island just three miles south of Miami is a secretive tropical oasis. It's Eden in Miami.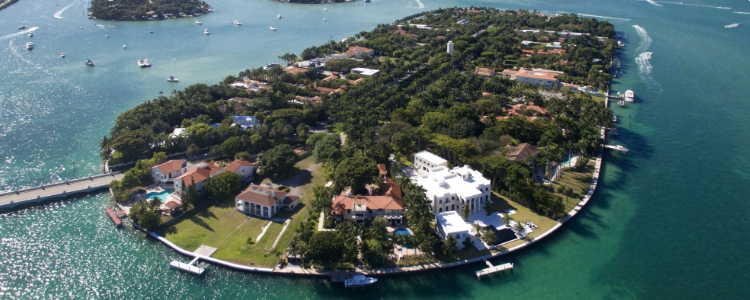 10. Star Island
Although it's not named because many Hollywood stars end up buying properties in this artificial island in the South Beach neighborhood found along the east of Palm and Hibiscus Islands that might as well be the reason for its name.
Guilty as charged. Celebrities love buying expensive lots worth up to $37 million at Star Island because of the charming neighborhood's luxuriously designed mansions built on oversized lots that could give High Pines homes a run for their money.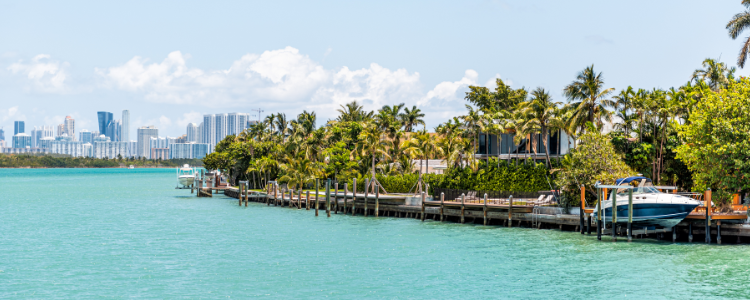 11. Bal Harbour
If you want to change up the parade of beachfront houses, islands, or Miami mansions, then why not live at the Harbour for a change? This luxurious and exclusive neighborhood is lined with houses that command up to $36 million.
The wealthiest of entertainers or financial workers gather there to be with all the other millionaire residents who love shopping at the posh stores there. What's more, it has an intimate atmosphere that will make you feel safe and protected.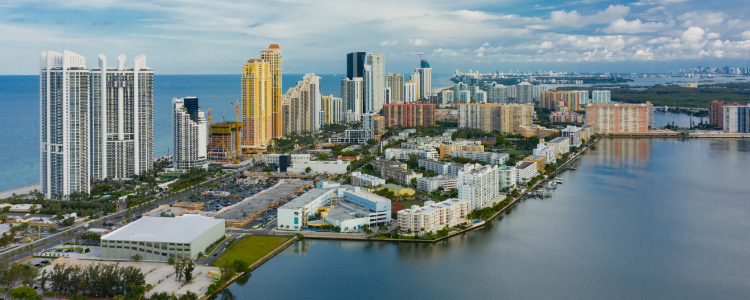 12. Sunny Isles
So what do Sunny Isles and its $35 million properties have that other island getaway neighborhoods don't have? There's its closeness to the Atlantic Ocean and Intracoastal Waterways as a tropical island, for one thing.
White-sanded beaches and warm ocean water complemented with a melting pot of different cultures that Florida is known for, for another thing. If you to travel the world in one place, then meet up with people from all walks of life at Sunny Isles.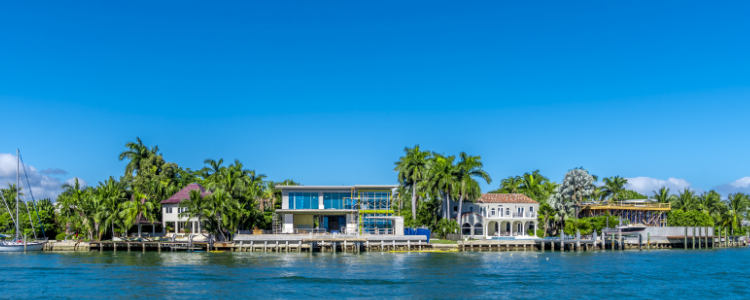 13. Palm Island
As part of the artificial islands in Biscayne Bay, what can you get from Palm Island that you won't find in other island properties along with Miami aside from the "affordable" housing that costs up to $32 million?
In this case, it's preferred by businessmen for their secluded summer home or even timeshare needs mainly because of the uniqueness of the homes themselves, proving that it's not just the location in a quaint residential neighborhood but the quirky homes themselves that make for a worthy real estate investment.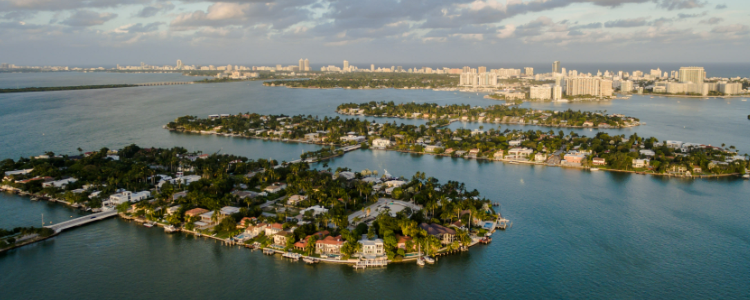 14. Hibiscus Island
What would possess someone to buy a $30 million mansion at Hibiscus Island? That's as silly a question as asking why you'd want a brand new sports car if you had cash to spare to buy it.
This island is one of several Biscayne Bay manmade islands, found west of Star Island and east of Palm Island. Historically, it's been the place where legends like Frank Sinatra and his Rat Pack performed. Since then, it's been one of many go-to islands for mansions, converted apartments, and condominiums.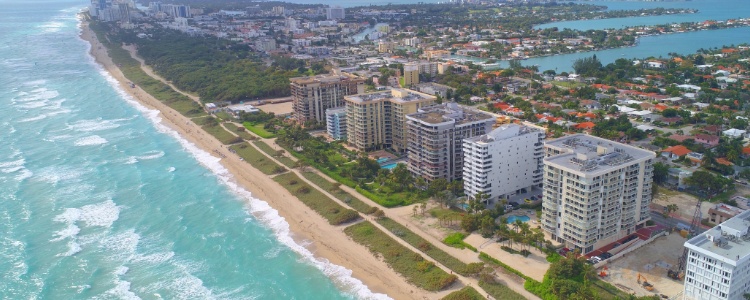 15. Surfside
Last but not least is Surfside. For "just" $29.9 million and below you could own a Surfside mansion. People flock to this neighborhood not just for the beautiful houses or the prime "surfside" (hence the name) location that surfers and vacationers adore.
Surfside is also home to an ocean-side community located between Miami Beach and Bal Harbour. If you're tired of Surfside's gnarly waves and beaches, you can freely move to other parts of Miami Beach. It also has a laidback atmosphere and simple charm that is enjoyed by its predominantly young urban professional residents.
Looking for More?