10 Most Expensive Boca Raton Neighborhoods
Posted by Discover Homes Miami on Monday, August 28, 2017 at 8:39 AM
By Discover Homes Miami / August 28, 2017
Comment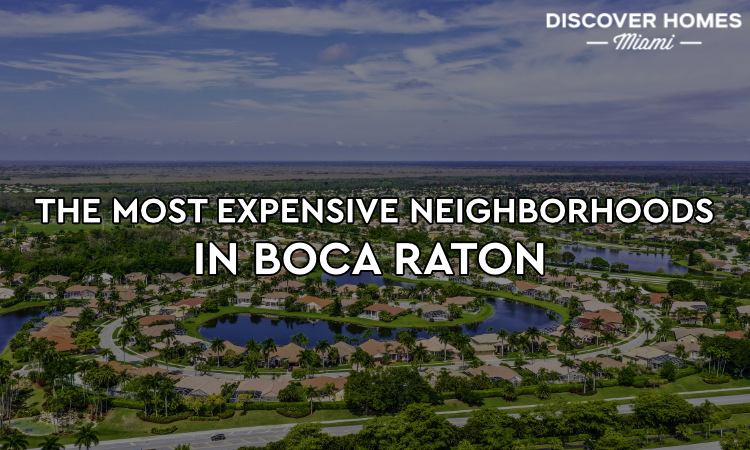 Known for being a very lavish and opulent city, it is no wonder that Boca Raton has its own list of high-end neighborhoods that will cost you an arm and a leg to live in. Which neighborhoods are considered the crème de la crème of all the communities in this city?
Boca Raton is popular for the huge number of exclusive gated communities and country club enclaves within its borders. These are considered some of the richest and most desirable residential communities to live in, with exclusive golf courses, yacht clubs, and fenced in perimeters that have patrolling guards to keep the residents safe.
Here are 10 of the most luxurious and affluent neighborhoods in Boca in no particular order: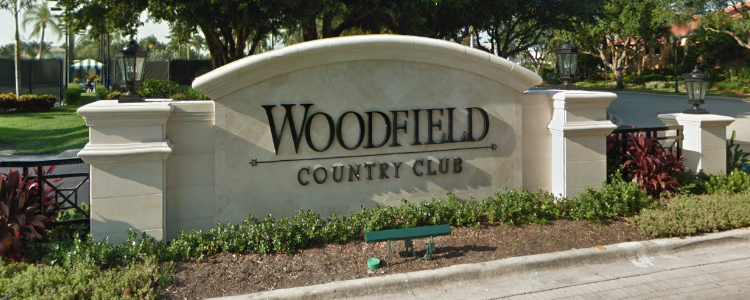 1. Woodfield Country Club
Considered one of the more affluent country club communities in South Florida, and one of the premier gated communities in Boca, this neighborhood has around 1,300 homes within its borders, with single-family residences, townhomes, and mansions on more than 800 acres of prime property.
The golf course in this community features an 18-hole championship course and a massive 97,000 square foot clubhouse.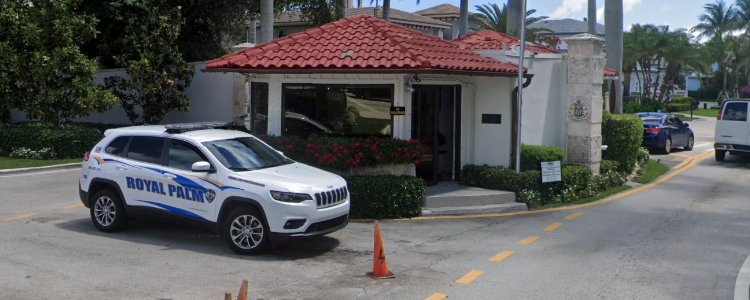 2. Royal Palm Yacht & Country Club
In East Boca Raton, this enclave is said to be one of the most affluent and luxurious country clubs not only in Boca but in the US. Standing just across from the Intracoastal Waterway, this community features amazingly magnificent and opulent estates with home prices that range from $1 million to more than $15 million.
The community has a country club with a Jack Nicklaus Signature Golf Course, and invitation-only Yacht Club with gourmet restaurants as well as a state-of-the-art fitness center and tennis courts.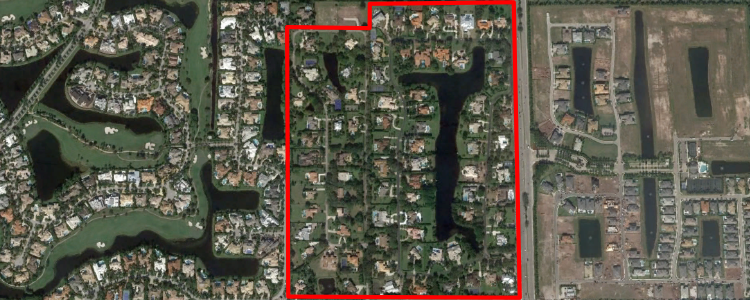 3. Fieldbrook Estates
A gated community near Mizner Park is this country club enclave that features 53 homes in one-acre estates that range in price from $1 million to $5 million each. The community has a 14-acre lake, an impressive clubhouse, and an 18-hole golf course.
This community also has a tennis center, has lush tropical landscaping, and is conveniently near the many gourmet restaurants and shopping centers of Boca.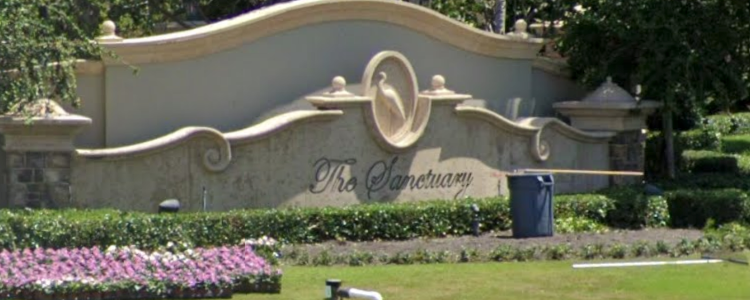 4. The Sanctuary
The Sanctuary is a gated community that is located in East Boca Raton, and is one of the yachting communities in the city. The homes here are considered estates, with square footage ranging from 4,000 up to 15,000, and with prices starting at $1 million for the smallest homes here.
Aside from being one of the more opulent communities in Boca, it is also one of the most unique, with a wildlife preserve and deep water dockage.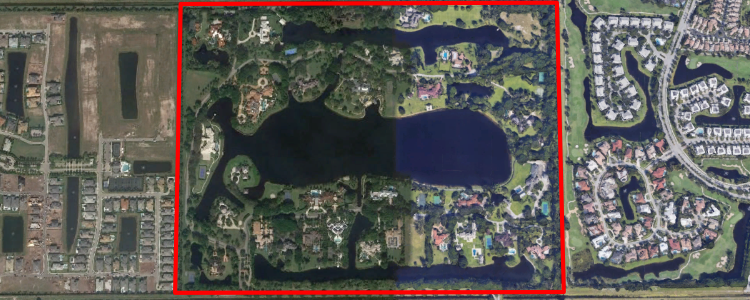 5. Le Lac
Another gated community that boasts of multi-million dollar homes within its walls is the Le Lac enclave, which has 32 private estates that range in size from 4,000 square feet to 18,000 square feet. These homes can cost somewhere between $3 million and $7 million and sits in breathtaking landscaped surroundings.
The community has a wealth of amenities for its residents, and these include swimming pools, tennis courts, docks and boathouses, fitness centers, and many more.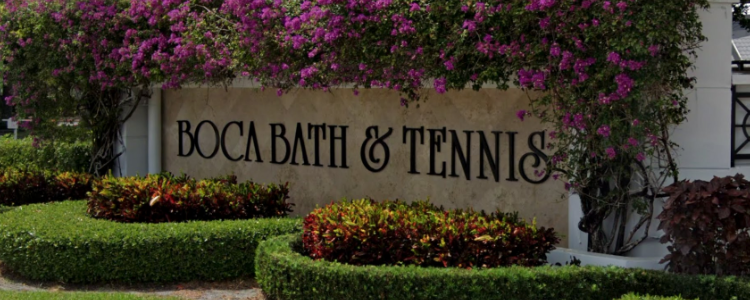 6. Boca Bath & Tennis
If you are looking for reasonably sized homes and not mansions, but still want the exclusivity and security that comes with a gated community, the Boca Bath & Tennis enclave may be the best one for you. It is a community that has 350 large but not oversized homes that stand on large lots.
Property sizes here range from 2,500 square feet up to 4,000 square feet, and the prices of these homes are mostly in the $1 million range.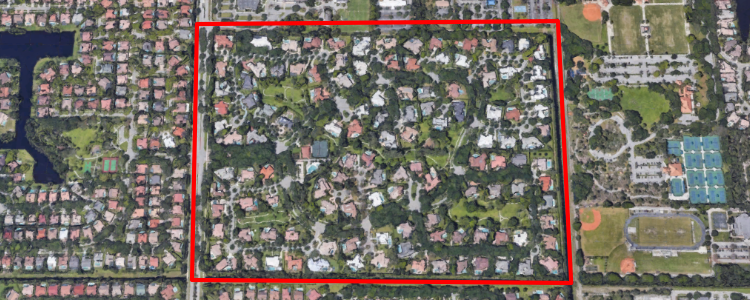 7. Les Jardins
Located to the east of Andrews Avenue, this gated community is where you will find classic residential structures that were built sometime in the early '80s to the late '90s. The majority of these homes come with floor areas between 4,000 and 7,000 square feet, and these come with their own resort-style pools.
The prices of these homes range from a low of $1.3 million to a high of $2.4 million for a three to four-bedroom home.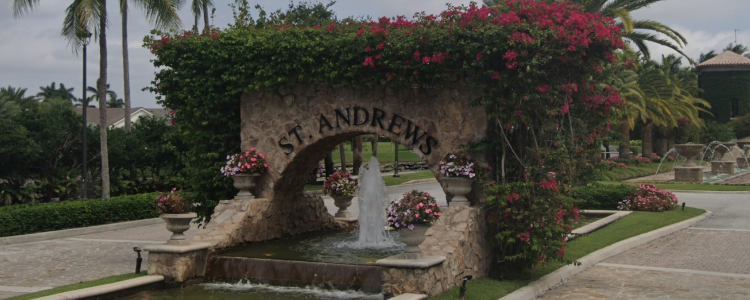 8. St. Andrews Country Club
Another country club community that has a championship golf course designed by a famous pro golfer, the St Andrews Country Club has an 18-hole Arnold Palmer course. The one distinct thing about this country club community is that it actually has 2 18-hole golf courses within its boundaries.
The community has around 740 homes and estates, and the prices for these homes range from a low of $500,000 for a 3 bedroom home to a high of $10 million for a mansion with 7 bedrooms and almost 12,000 square feet of living space.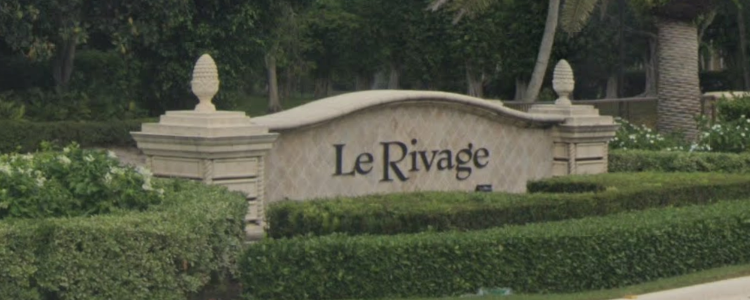 9. Le Rivage
While not as big a community as the rest of the exclusive, gated enclaves in Boca Raton, Le Rivage is one of the most exclusive and opulent of the neighborhoods in the city. With only 18 luxurious estate homes, all of which are considered lakefront properties, it is no wonder that prices for these residences can go as high as $4 million for a 6 bedroom structure.
Most of the homes here were built in the early years of the new millennium, and have opulent interiors as well as unique features like wine tasting rooms, billiard rooms, and the like.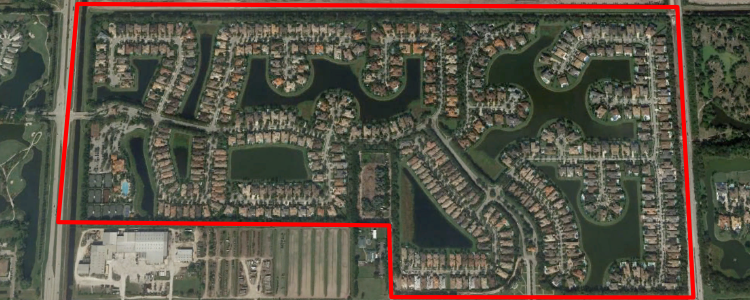 10. The Oaks
A relatively new gated enclave in Boca, this community is located near Clint Moore Road and is a community that is aiming at giving residents a taste of the good life with a relaxed country club atmosphere. Homes here range in price from $900,000 to upwards of $1 million and come with 3 to 7 bedrooms and floor areas between 3,400 and 7,500 square feet.
Residents of this community have access to the enclave's clubhouse, spa and fitness center, 12-tennis court complex, and a tropical pool. Homeowners do not have to pay membership fees or dues to avail of these and other luxury services as well as amenities.