Biscayne Island, Miami, FL: Community Guide
Posted by Discover Homes Miami on Wednesday, March 24, 2021 at 2:36 PM
By Discover Homes Miami / March 24, 2021
Comment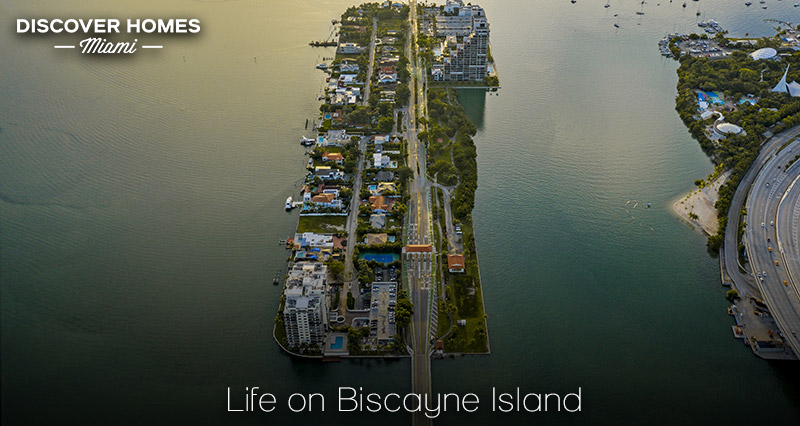 Biscayne Island is the westernmost island in the string of Venetian Islands and is a part of the city of Miami in Miami-Dade County. The island is known for its highly exclusive, waterfront estates and offering residents extensive privacy and prestige all just a few minutes outside the lively Miami mainland.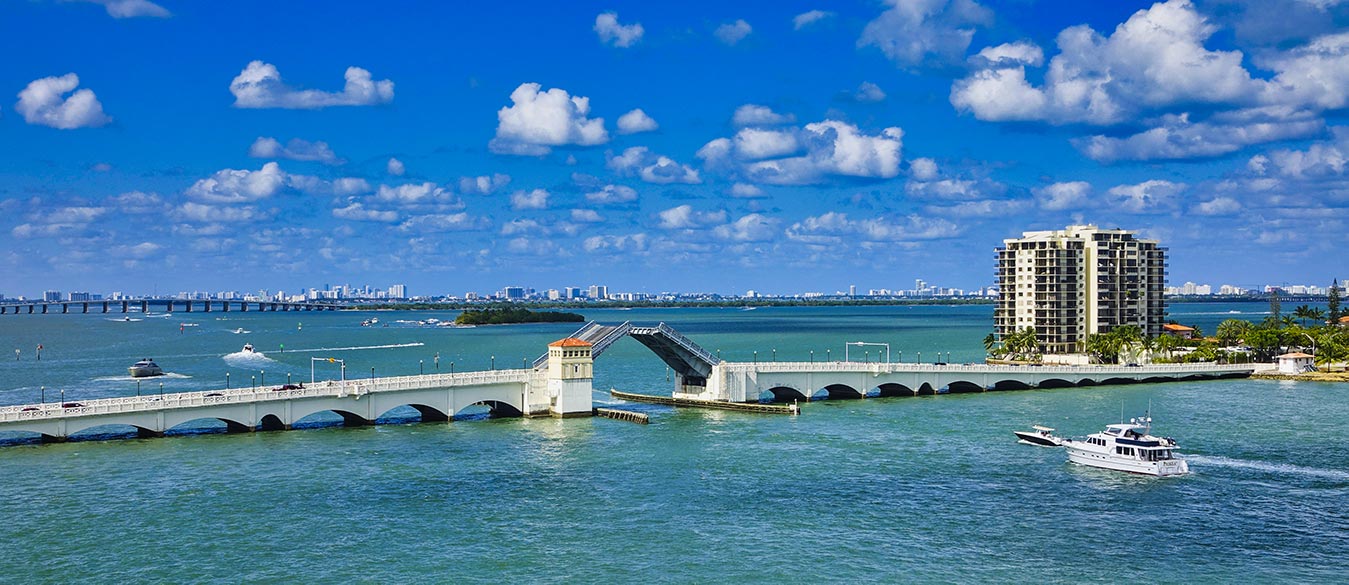 Immediately prior to the entrance of Biscayne Island from mainland Miami lies the Venetian Causeway Bridge.
History
Biscayne Island's history is interwoven with that of Miami Beach and the creation of the Venetian Islands. These man-made Venetian islands were formed using dredged sand from the bottom of the Biscayne Bay. In the early 1900s, Miami Beach landowner and farmer John S. Collins endeavored to connect Miami Beach to mainland Miami and the planned artificial islands yet to be built. At the time, Miami Beach could only be reached by ferry.
Collins set out to build the world's longest wooden bridge, stretching 2.5 miles. He quickly ran out of funds in the midst of the project and sought investment from entrepreneur Carl G. Fisher in exchange for Miami Beach property. The Collins Bridge was completed in 1913 and was a vital tool in launching Miami Beach into the limelight as a popular tropical destination for the rich and famous.
Biscayne Island was built after the other five Venetian Islands in the 1930s and was first utilized as an airport rather than the residential island today. Known as the Viking Field Airport, the small island included a hangar and 260-foot runway made of sod. The airport primarily served as a landing and take-off spot for seaplanes. Viking Field Airport was shuttered in 1937 to make way for home development in the 1940s.
Biscayne Island rapidly began attracting affluent residents in the 1940s and 1950s due to its convenient proximity to Miami and the level of tropical luxury and privacy the locale provided. The island continues to be a highly coveted area for wealthy homeowners, including retirees, families, business executives, and successful entrepreneurs.
Interestingly, Biscayne Island remains the only island in the Venetian Islands chain that is located in the city of Miami; the rest are located within Miami Beach's city limits.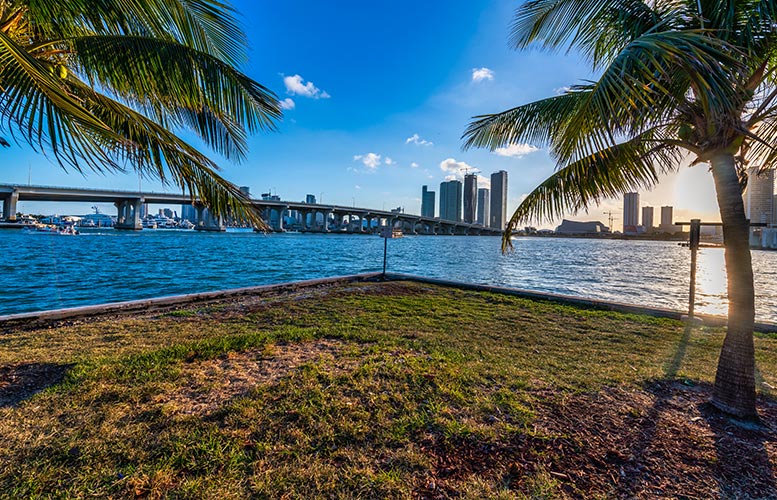 The Venetian Causeway Park is located on Biscayne Island and features views of the Downtown Miami skyline.
Lifestyle and Amenities
Biscayne Island serves as an exclusive haven to homeowners while providing convenient access to the vibrant shopping, restaurants, and artistic scenes of Miami and Miami Beach.
With perfect weather almost year-round, the Miami community is very active, and residents can enjoy a variety of outdoor sports and activities.
Runners, bicyclists, and walkers can exercise along the length of the Venetian Causeway while taking in the beautiful sights of Biscayne Bay, downtown Miami, and upscale homes throughout the Venetian Islands. Boating and watersports such as paddleboarding, kayaking, and jet skiing are popular pastimes of residents with easy access to the bay and South Florida's white-sand beaches.
Just minutes from the island is Pace Park, an expansive outdoor space for the community to enjoy. The park includes tennis courts, volleyball courts, meandering walking trails, an outdoor exercise area with equipment, a playground, and a dog park with gorgeous views of the surrounding sparkling waters.
To the west of Biscayne Island are some of the finest shopping and food destinations in all of Southern Florida. Just a short drive away is Downtown Miami featuring Bayside Marketplace, an open-air center with unique shops, seafood restaurants, and vibrant bars. Brickell City Centre is also nearby and boasts four levels of luxury retail shops and restaurants spanning three city blocks in the heart of Miami.
Residents of Biscayne Island can get a slice of the color and vibrancy that represents Miami by visiting nearby contemporary art museums and art districts such as the Perez Art Museum and the Wynwood Art District. Just to the east of the island, is the world's largest collection of art deco architecture found in Miami Beach's Art Deco District. Whether craving culture, lively shopping, and dining, or the peaceful ambiance of a private island, Biscayne Island offers all this and more.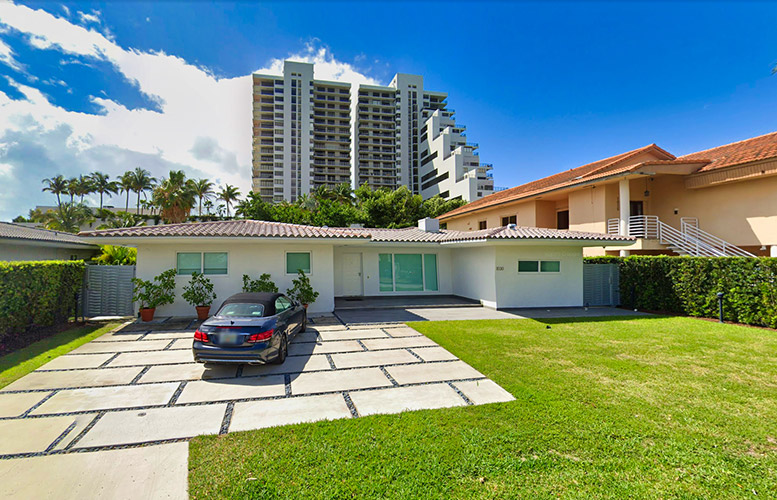 Real estate on Biscayne Island features single-family residences and condos
Real Estate
Real estate on Biscayne Island consists of opulent waterfront and interior single-family homes and upscale mid-rise condominium buildings. Condominiums come in various sizes, from one to two bedrooms to palatial penthouses with outstanding skyline and ocean views. Many condominium communities offer a wide array of amenities, including pools, tennis courts, fitness centers, playgrounds, and dog parks. Some have direct waterfront access perfect for sunset walks or early morning jogs along the bay.
While many single-family homes were built in the late 1940s and 1950s, most homes have been updated and exhibit different architectural styles, including modern contemporary and luxurious Meditteranean designs. Popular home features in the neighborhood include seamless indoor to outdoor living layouts, heated pools, artful tropical landscaping conducive to privacy, and sweeping balconies for taking in the stunning Miami sunsets and downtown skyline. Biscayne Island real estate is highly sought after and, as such commands prices starting in the low to multi-millions range.