6 Best Subdivisions In Edgewater
Posted by Discover Homes Miami on Wednesday, December 28, 2016 at 8:15 PM
By Discover Homes Miami / December 28, 2016
Comment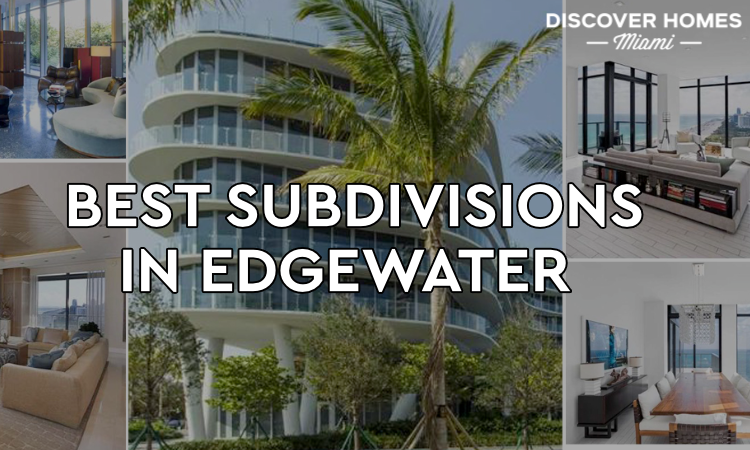 Finding a place to live requires a bit of research and careful scrutiny of the locality that you are thinking of moving to. It does help however when a number of places offer not only the kind of homes that you are looking for but also the amenities and the community that you desire. Subdivisions are known to have a number of amenities that help make life within such a neighborhood comfortable, and there are quite a few of these to choose from in Edgewater.
1. Edgewater Acres
For families and individuals who are looking to buy homes in Edgewater, and want one that is in an area that is peaceful, safe, and not too crowded, Edgewater Acres is one of the best options in Edgewater Florida. Located inland but still just a few blocks away from the Indian River North, this subdivision features a number of lots that you can build a house on plus a few houses that you can simply renovate or refurbish. The subdivision is generally quiet and is a family friendly neighborhood, with a few schools nearby.
Cost of homes here are relatively low, with median listing prices at around $120,000 and most selling prices going lower than their listing price. Most of the homes here are owned by those who live in them, with only 15% being rented out.
2. Pelican Cove
Pelican Cove is a residential area that consists of two divisions, the East and West. Pelican Cove East is located nearer the water while Pelican Cove West is more inland. The two are divided by the South Ridgewood Avenue, which is where you will find a number of conveniences like bakeshops, banks, fitness centers, and grocery stores. There are also specialty shops, restaurants, and other amenities near these two parts of the subdivision, making it a great choice for many.
For those who enjoy boating and other water activities, the eastern half of this pair is probably the best choice. The western half is not that far from the water either, with only a few blocks separating it from the Indian River North, but the eastern side of Pelican Cove is the one that has direct access to the river.
3. Florida Shores
One of the larger subdivisions in Edgewater is Florida Shores, which is located just west of Pelican Cove. This neighborhood is still conveniently a few blocks away from the river to make it a great option for those who love water activities. The streets of this subdivision are named after trees, with names such as Tamarind Drive and Willow Oak Drive being just some of these street names.
The homes here are single-family homes that have a minimum of two bedrooms in them, and square footage that measure somewhere between 1,200 and 3,000, for most residences. Most of the residences in this subdivision are single-story homes that are lived in by their owners, with only 6% to 14% being rented out.
4. Shangri-la Village
Also located on the western side of South Ridgewood Avenue is the village called Shangri-la. While relatively smaller when compared with other subdivisions in the area, this community is considered one of the best because of its location as well as the quality of the homes here. This may be one of the reasons why very few homes are usually being listed as for sale here.
Homes in this subdivision are all single family homes with large front lawns that are well tended, and with a minimum of two bedrooms. Quite a few homes here are actually being rented out, with around 37% being lived in by renters. This may be because of its close proximity to a main thoroughfare, not to mention restaurants, banks, and other conveniences.
5. Edgewater Shores
Another subdivision in Edgewater that seems to have very few homes going on sale is Edgewater Shores, and this is also because of the quality of the homes here as well as its close proximity to a number of community amenities like restaurants, public transport stops, and the like. The Edgewater Fire Department is also found within its borders, making it a very safe address to be in. While quite small when compared with the other subdivisions in the area, the homes here have a higher median listing price when compared with other homes nearby.
Around 25% of the residences in this community are being rented out, but very few are being listed as for sale. The subdivision is located on the eastern side of South Ridgewood Avenue, giving residents easy access to the river and the many activities they can enjoy there.
6. Edgewater Landing
Also located near the river is the subdivision called Edgewater Landing. One of the more sizable subdivisions in this area, this neighborhood has quite a few conveniences nearby, with such popular fast food places Burger King and retail outlets like Walgreens just across South Ridgewood Avenue. There is also a supermarket right across from the subdivision, along with a few other local restaurants.
Most of the homes in this community are single family homes with two to three bedrooms, large and well-tended front lawns, and wide driveways. Homes here are mostly occupied by homeowners with a few being rented out to tenants.