8 Best Suburbs In Miami | Miami's Best Places to Live
Posted by Discover Homes Miami on Thursday, November 24, 2016 at 1:12 PM
By Discover Homes Miami / November 24, 2016
Comment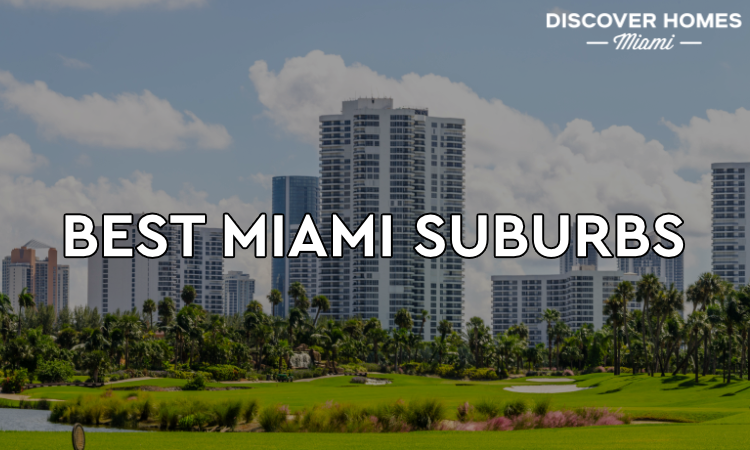 When people look for a place to live in, either alone or with their family, there are usually a number of features and prerequisites that need to be met. Among the requirements people have when it comes to their home, safety is foremost. The next thing people look for is convenience and the availability of amenities that include transportation, grocery stores, schools, healthcare institutions, and entertainment options. In Miami, most of the suburban neighborhoods offer these and more.
Miami has quite a number of suburbs that people can choose from when it comes to finding the perfect neighborhood for themselves and their families. Here are some of the best suburbs that people have chosen to live in.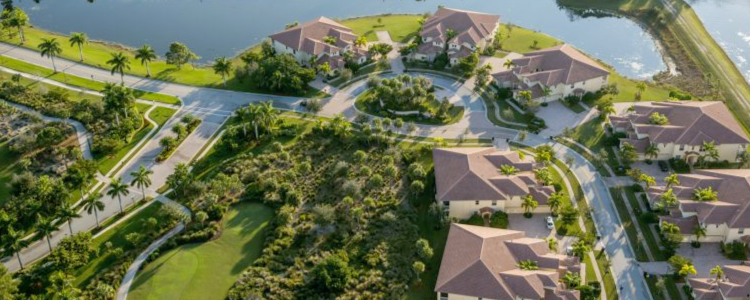 1. Pinecrest
The neighborhood of Pinecrest is one of the premier suburban enclaves in Miami, and is considered a great place to raise a family in. In terms of livability, it is considered extremely livable, with a score that ranks higher than most of Florida and the rest of the country. Pinecrest has a very low crime rate, has a lot of the amenities that people require from a good neighborhood, and the value of homes here do not depreciate as much as in other parts of the country.
As with the rest of Miami, the weather here is warm and balmy, with most of the year being very sunny. It is peaceful, with a community that encourages residential interaction and wholesome family-centered events.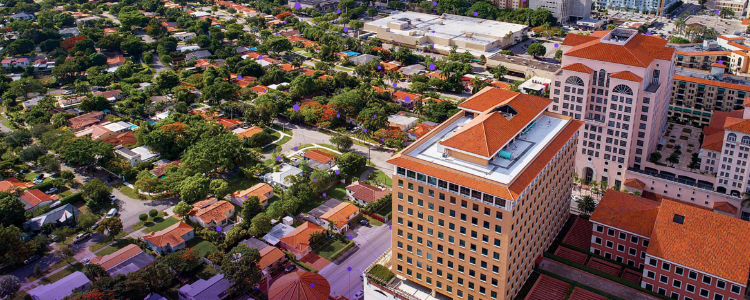 2. Coral Gables
Located on the eastern side of South Miami, Coral Gables is a community that people love for many things. Aside from the high livability score of exceptionally livable according to Areavibes.com, and the low crime rate, which has decreased by 19% in the past year, this suburb of Miami also features a wealth of amenities that residents and visitors enjoy. Fine dining options, nightlife, shopping, and the abundance of things to do, make Coral Gables a great place for people to live in.
As if that were not enough, historical landmarks, numerous parks and golf courses, tree-lined streets, and friendly people make it one amazing neighborhood. It also has quite a lot of schools for students of varying levels, including college, within its borders, which is why a lot of families consider living here.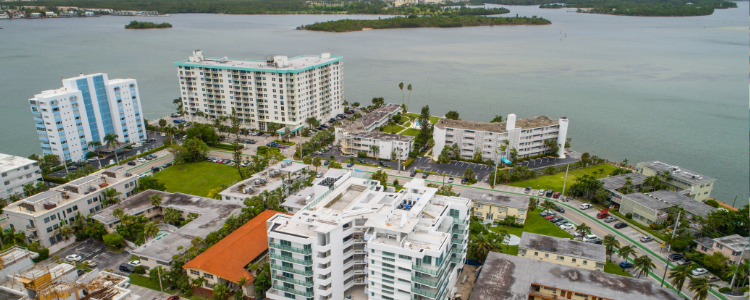 3. Bay Harbor Islands
Just east of North Miami and west of Bal Harbour, this group of islands is considered one suburban paradise. In terms of livability, Bay Harbor Islands is exceptionally livable with numerous amenities nearby, very low crime rates, and excellent weather most of the year. Aside from having all the conveniences you need for a comfortable life, the area is also near the beach and is surrounded by water, making it an ideal choice for those who love water sports and boating.
This suburb of Miami has a high walkability score, is considered great for families due to the many community activities here, and is also home to a number of schools that have a high Great Schools Rating.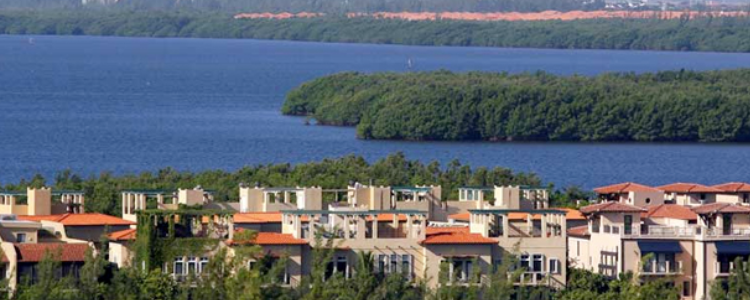 4. Palmetto Bay
Located just south of Pinecrest is the suburb of Palmetto Bay, which stretches from the South Dixie Highway to Biscayne Bay. Loved by locals for a number of things which include the close proximity to the water, numerous parks, and community activities, its livability score is very livable, according to Areavibes.com. Residents here enjoy a number of conveniences, and these include the availability of good schools for the kids, shopping venues, restaurants, and public transportation.
While there are not that many entertainment spots in the area, there are quite a few parks for families to spend time in. Also called Village of Parks, Palmetto Bay has 5 great parks within its borders.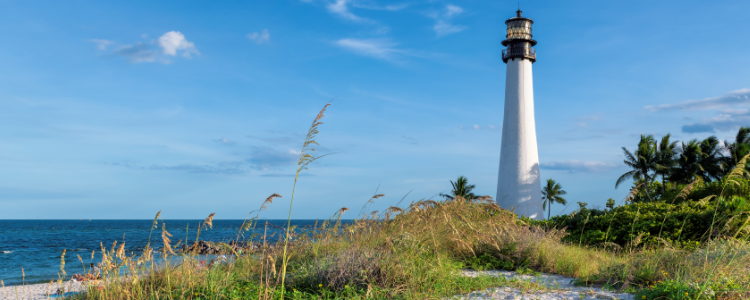 5. Key Biscayne
If you are looking for one of the best places to live in Miami, which is near the many creature comforts and amenities of the city, but still somewhat detached to give you the kind of peace and quiet you want from a home, then Key Biscayne is that place. Located east of Coral Gables, and accessible only via the Rickenbacker Causeway, this suburb is one of the best areas for families to live in. Considered exceptionally livable, this neighborhood is on an island and is bordered by parks and a golf course.
Despite being detached from the rest of Miami, the locality does not lack the many amenities people require for a comfortable address. Included in the amenities you will find in Key Biscayne are schools, grocery stores, shopping malls, entertainment venues, and fitness centers. The beach is just a stone's throw away, there are lots of coffee shops for you to hang out in, and numerous restaurants to dine in as well.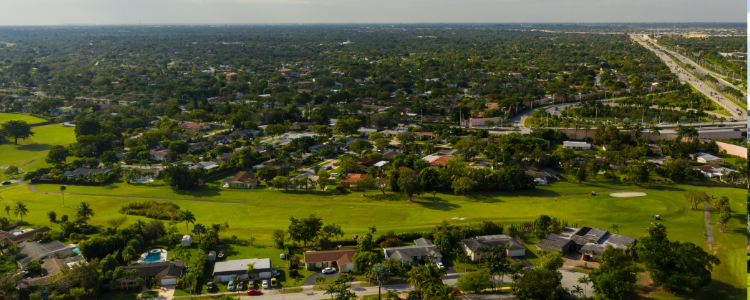 6. Kendall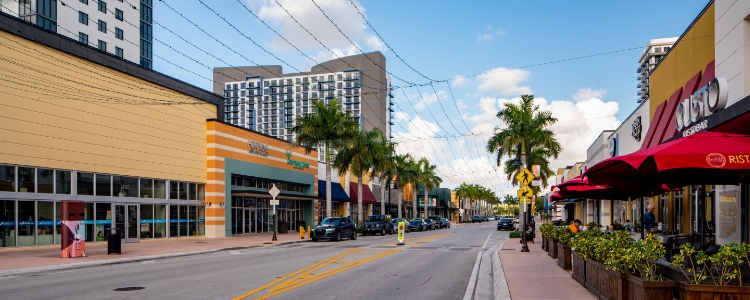 7. Doral
If you are into golf, walking, shopping, and peaceful surroundings, then Doral is the perfect neighborhood for you. This suburb epitomizes what most people look for in a suburban community, and this includes tree-lined streets, resort-style living, and amazing houses that have perfectly landscaped lawns. Shopping and recreation is brought to you by the sprawling malls and quaint strip malls here, while indulging in outdoor fitness activities such as walking and biking are easy enough to do with the expansive streets and sidewalks in the area.
Those who travel frequently also find that the neighborhood is conveniently located near the Miami International Airport, but not to near for it to be too noisy for residents. There are 20 schools, 11 coffee shops, 8 parks, and numerous restaurants within Doral's borders as well.

8. Sunny Isles Beach
Those who love living near the beach might want to consider calling Sunny Isles Beach home. This suburb is considered extremely livable by Areavibes.com, and rightfully so since it offers residents not only easy access to private beaches and the water but also a host of amenities that help make life comfortable. Take your pick from the numerous restaurants and coffee shops in the neighborhood, indulge in outdoor activities and picnics with the family in one of the many parks here, and buy everything you want and need from the numerous malls here.
Also worth noting is that the community has a fishing pier, a few yacht clubs, and amazing views of the Intracoastal Waterway and the Atlantic Ocean from the high-rise condos that line the beach.