The 15 Best Condo Buildings in Miami | Top Miami Condos
Posted by Discover Homes Miami on Friday, March 31, 2017 at 4:37 PM
By Discover Homes Miami / March 31, 2017
Comment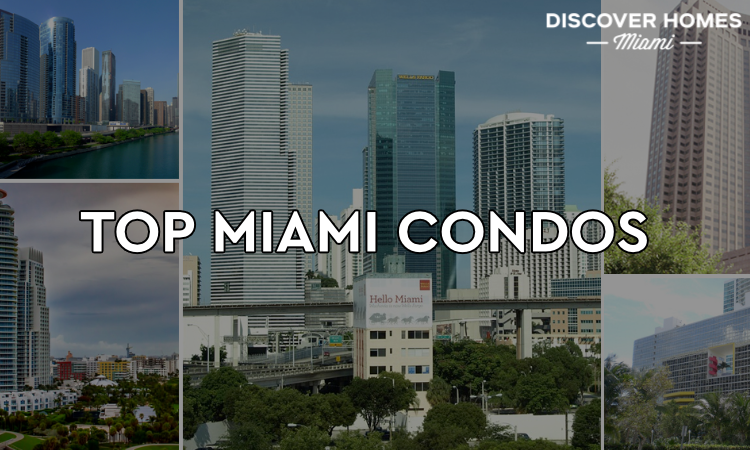 In this post, we have compiled a list of some of the top condo buildings in the Miami area. The condo building that is best for you likely depends on your professional and personal interests.
For fashion and design professionals, the best neighborhood to look for a home in would be the Wynwood/Edgewater area. For financial and business professionals, Brickell and Downtown Miami would be the best options. For entrepreneurs, Coral Gables, Coconut Grove, and Miami Beach are common choices.
Without further ado, here are some of the top condos in Miami: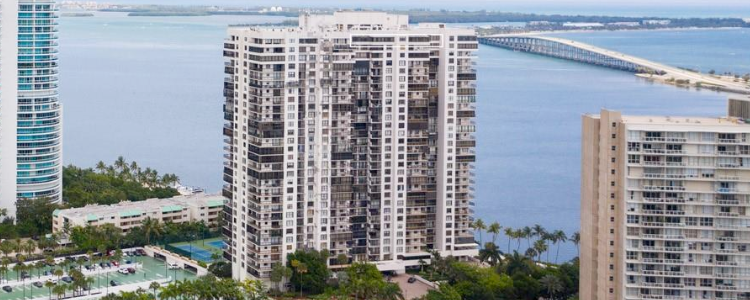 1. Brickell Bay Club
Community: Brickell
Address: 2333 Brickell Ave, Miami, FL 33129
Year Built: 1974
Total units: 452
This is a condo building that stands in Brickell, which is the financial district of Miami. While the building is somewhat older than the ones around it, it is still a good place for people to live in, particularly if you are working in the financial district of Miami. The building stands 31 floors high and has a number of amenities that make it a great address for those who look to relax during their days off from work.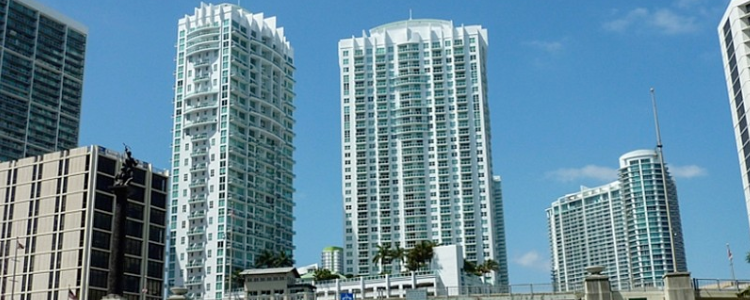 2. Brickell on the River South
Community: Brickell
Address: 31-41 SE 5th St, Miami, FL 33131
Year Built: 2007
Total units: 327
This building which is also in Brickell stands 46 stories high and is one of two towers carrying the same name, with the other being the north tower. This building, as is its counterpart, stands right near the Miami River, making this an ideal address for anyone working in either the CBD or in the financial district.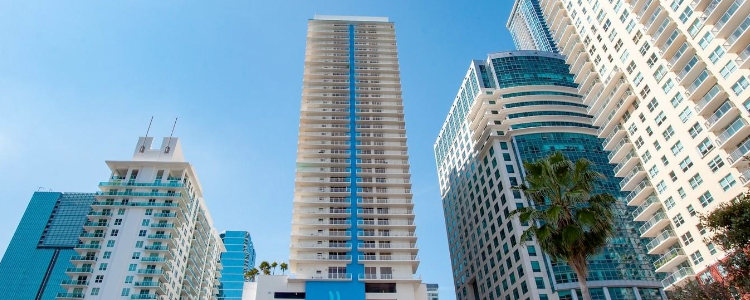 3. The Club at Brickell Bay
Community: Brickell
Address: 1200 Brickell Bay Drive, Miami, FL 33131
Year Built: 2005
Total units: 643
Also in Brickell, this building stands on Brickell Drive and is just a short walk away from Brickell Avenue. It is also conveniently located a few blocks away from The Shops at Mary Brickell Village, which is where most young professionals hang out and unwind after a long week at work. Built in 2005, this 43 story building is also pretty modern, offering such amenities as a spa, fitness center, and majestic views of the bay.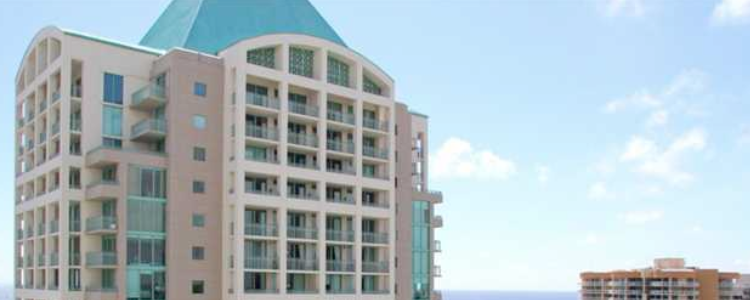 4. Ritz-Carlton Coconut Grove
Community: Coconut Grove
Address: 3300 SW 27th Ave, Miami, FL 33133
Year Built: 2001
Total units: 215
When you hear the name Ritz Carlton, the general impression would probably be "costly" and "expensive". Surprisingly enough, this hotel/condo building in Coconut Grove is actually not as pricey as you would expect a Ritz Carlton residence to be. This 22 story building has 215 residential spaces in it, in one to five-bedroom configurations, and with amenities as well as features befitting the Ritz Carlton name.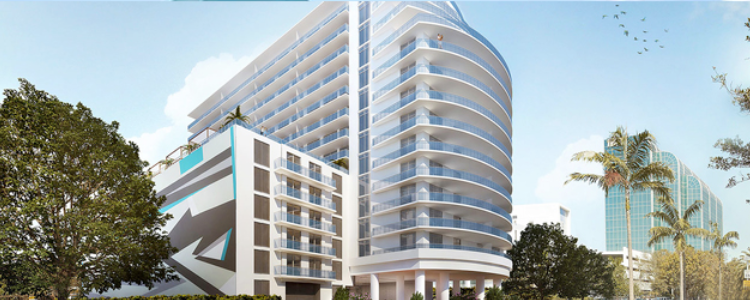 5. Baltus House
Community: Design District
Address: 4250 Biscayne Blvd, Miami, FL 33137
Year Built: 2015
Total units: 167
This residential building in the Design District stands a mere 17 stories high and has only 167 units within its walls. Options for homes here include studio units, one-bedroom, and two-bedroom choices. Despite its diminutive stature, it still has some of the world-class features one can expect from a condo building built in 2015, such as an updated spa, oversized swimming pool, and many more.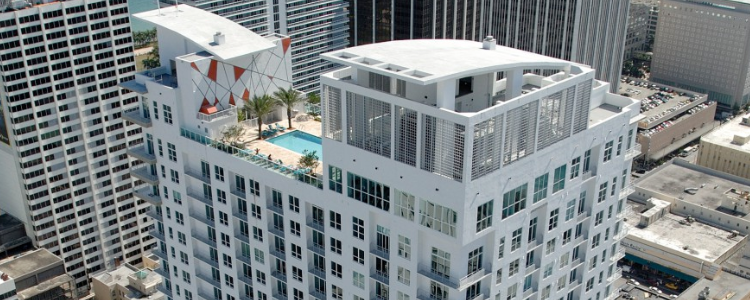 6. The Loft II
Community: Downtown Miami
Address: 133 NE 2nd Ave, Miami, FL 33132
Year Built: 2007
Total units: 495
This address is one of two Loft buildings in Downtown Miami, and is the newer one of the two, having been built in 2007. Standing 36 stories high, this building has one and two-bedroom loft-type homes within its walls. Aside from modern home features, the building is conveniently situated in the middle of Downtown Miami, a block away from the historic Alfred Dupont Building.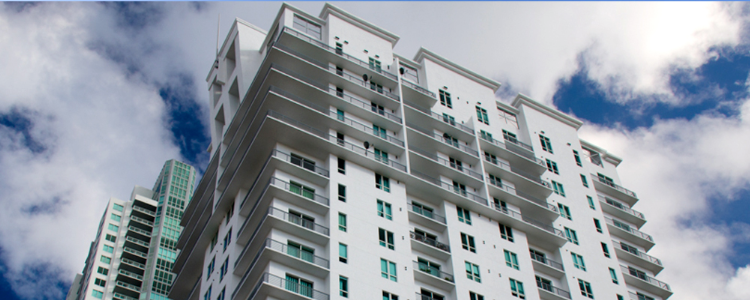 7. The Loft Downtown
Community: Downtown Miami
Address: 234 NE 3rd St, Miami, FL 33132
Year Built: 2005
Total units: 193
The first of the two Loft residences in Downtown Miami, Loft Dowtown is sometimes referred to as Loft 1. This building, which is just a block away from its younger sibling, and two blocks away from the Alfred Dupont Building, is 23 stories high and was built two years earlier. The building, however, has the same amenities as its namesake and the homes here have the same residential features.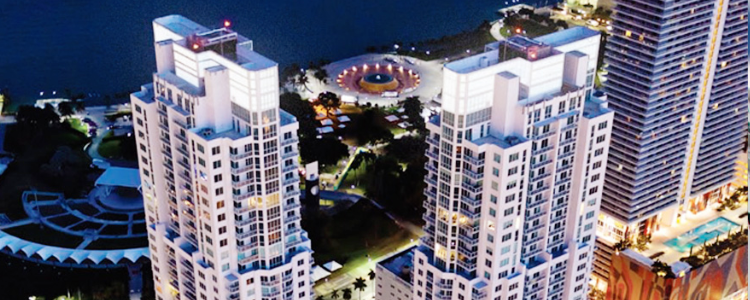 8. Vizcayne North and South
Community: Downtown Miami
Address: 253 NE 2nd St, Miami, FL 33132
Year Built: 2009
Total units: 849
Another affordable condominium address in Downtown Miami that is ideal for young professionals are these twin buildings located near Biscayne Boulevard. Vizcayne North and South both stand 49 stories high, and come with a long list of amenities that include a swimming pool, spa, and fitness center. Homes here are also equipped with modern appliances, smart building technology, and are pre-wired for internet, cable, and phones.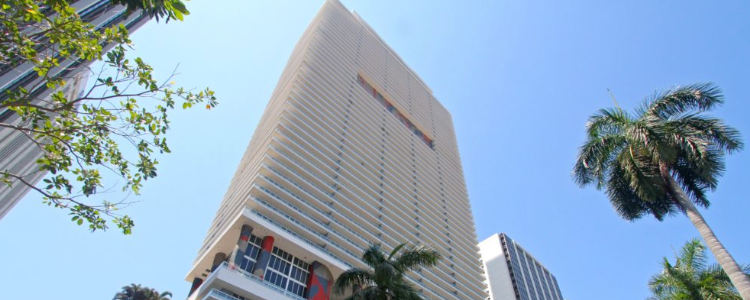 9. 50 Biscayne
Community: Downtown Miami
Address: 50 Biscayne Blvd, Miami, FL 33132
Year Built: 2007
Total units: 528
50 Biscayne is another building that young professionals may want to consider for their home in Miami, particularly if they are working in the CBD, Midtown, and even in Brickell. Located conveniently on Biscayne Avenue, this building is near a number of public transportation options, which include the light rail station, bus station, and even car rental places. This building was built in 2007 and stands 54 stories tall, with units that range from studio to 3-bedroom options.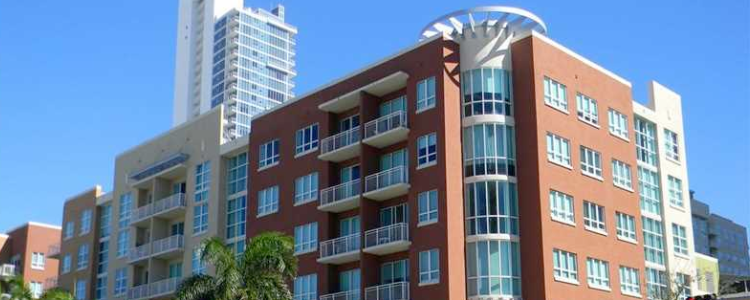 10. Cite on the Bay
Community: Edgewater
Address: 2000 N Bayshore Drive 421, Miami, FL 33137
Year Built: 2004
Total units: 436
Located near the bay in Edgewater, and near Margaret Pace Park, is the Cite on the Bay East and West Condos. These two buildings are rather different despite their being named the east and west of Cite Condos, with the east building having 16 floors and the west one having only 6 floors. This is a great address for young professionals who love the water and fitness, since both the bay and a park that is great for walking, running, and other fitness activities, is right next door.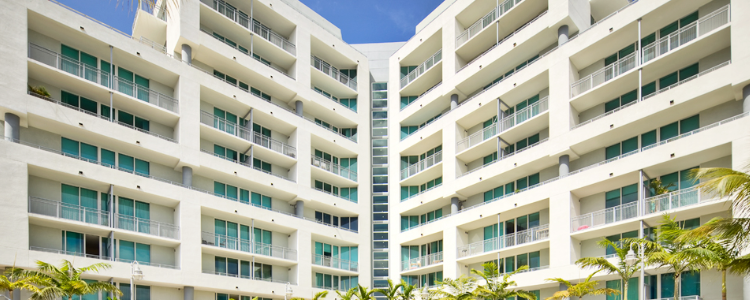 11. City 24
Community: Edgewater
Address: 2347 Biscayne Blvd, Miami, FL 33137
Year Built: 2007
Total units: 119
This is a mid-rise building located right on Biscayne Boulevard and in the middle of Edgewater. This building, with only 17 floors to its name, is not a slacker in the luxury features department, however, since it does have a fitness center, a spa, a business center, a swimming pool, and even a party room. Homes here come in a variety of configurations, from studio to 2-bedroom units, with modern appliances and 10-foot high ceilings.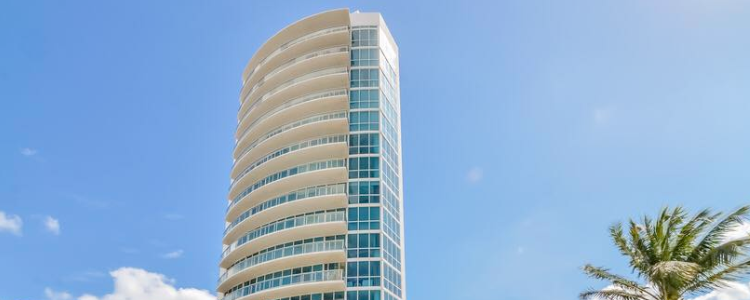 12. Platinum Condominium
Community: Midtown
Address: 480 NE 30th St, Miami, FL 33137
Year Built: 2006
Total units: 119
Also in Midtown is this 22-story residential building situated near the border of neighboring Beverly Terrace. With only 119 units, however, you will find that this address is not that congested. Amenities here include a lap pool, a fitness center, a spa, and covered parking.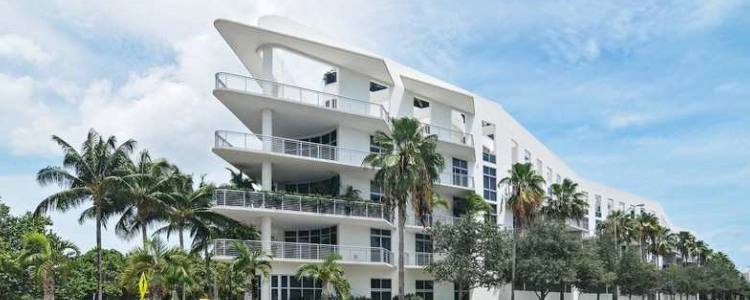 13. Meridian Lofts
Community: South Beach
Address: 2001 Meridian Avenue, Miami, FL 33139
Year Built: 2005
Total units: 111
Units in this 6 story building are all in the loft-style, as the name implies. While it is located in South Beach, which is generally further from the CBD and financial districts of Miami, it is still considered a great find for young professionals due to its rather reasonable cost, despite being in one of the most popular and happening places in Miami. This is a great option for entrepreneurs who wish to make their mark in South Beach.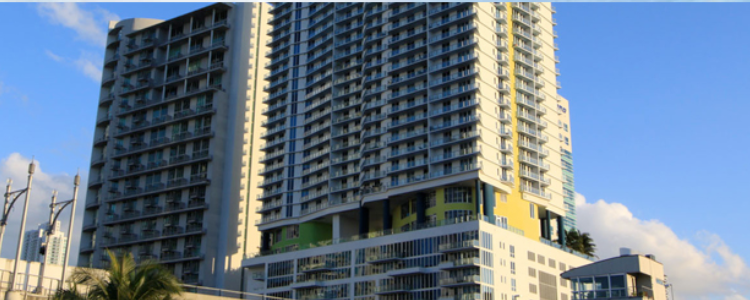 14. Latitude on the River
Community: Miami River
Address: 185 SW 7th St, Miami, FL 33130
Year Built: 2007
Total units: 452
For those who want to be able to easily cross back and forth between Downtown Miami and Brickell, Latitude on the River is a prime choice. This building, which was built in 2007, is conveniently located right on the banks of the Miami River, as its name implies, making it easy to shuttle to and from these two business areas of Miami. Aside from its convenient location, you will also find that this building has loads of amenities that help make life more enjoyable here.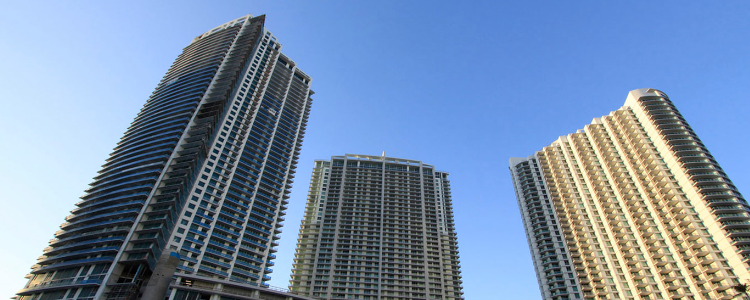 15. Ivy at the Riverfront
Community: Brickell
Address: 90 SW 3rd St, Miami, FL 33130
Year Built: 2008
Total units: 498
Another property that is on the riverbanks of the Miami River is Ivy at the Riverfront, which is a 45 story tower that has one to three-bedroom options for you to choose from. This building is great for those who work in Downtown Miami and want to party in Brickell or vice versa. Aside from swimming pools, a spa, and a fitness center, this building also has meditation gardens, game rooms, and picnic areas.
Looking for More?