10 Best Boutique Condominiums in Miami
Posted by Discover Homes Miami on Tuesday, July 3, 2018 at 5:37 PM
By Discover Homes Miami / July 3, 2018
Comment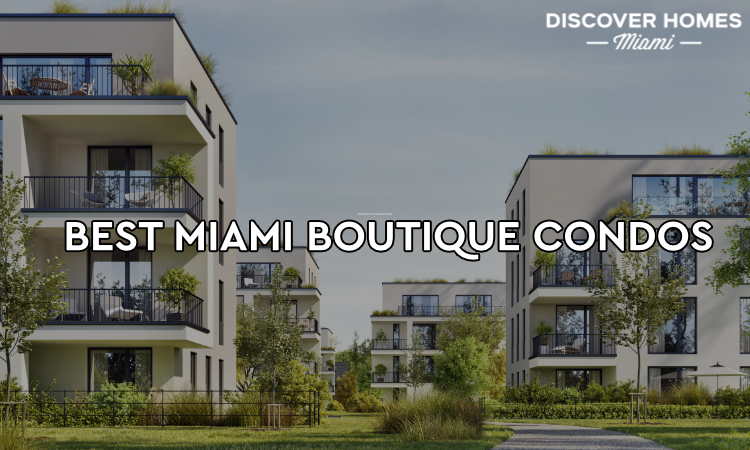 One of the fastest-growing trends in living in Miami is the boutique condominium. Defined as a small yet luxurious residential structure, boutique condominiums are usually low-rise, low-density buildings with less than 100 units within its walls and go no higher than 5 stories. Some boutique condominium buildings, however, go beyond 5 floors but have less than 100 homes within, while others divide the number of units among a cluster of small buildings.
A lot of boutique condominiums in Miami are some of the most luxurious residential spaces in the area. Some of these even double as hotels and are called condotels, with some units being sold as residences, and other units being rented out as hotel rooms. These different kinds of units are often separated with residences on specific floors or buildings, and hotel rooms in a separate building or specific floors only. Both types of units share the same amenities that come with staying in the condotel.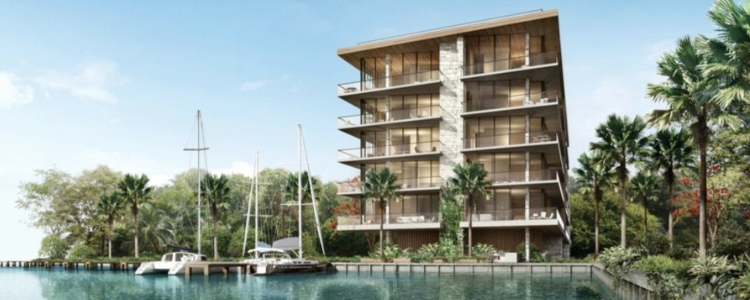 1. The Fairchild (Coconut Grove)
Located just a short walk from Mercy Hospital and right next to Residences at Vizcaya, this condominium complex is a waterfront residential structure that houses 26 luxury units that range in size from 1,714 square feet to 4,114 square feet. These homes come in configurations that range from 2 bedroom units to 4 bedroom homes.
The structure is 5 stories high and luxury amenities that residents can enjoy here include a fitness studio, rooftop pool deck, a sundeck with private cabanas, a steam room with sauna, a serenity garden, and private docks.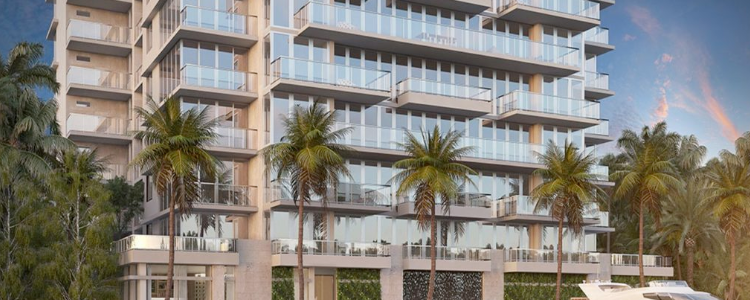 2. Bijou Bay (Bay Harbor Islands)
The Bijou Bay Condominiums in Bay Harbor Islands is one of the newest additions to the long list of luxury boutique condos in Miami and is located on the eastern side of the bigger island of Bay Harbor Islands. Located near Kane Concourse, this waterfront property boasts of 41 luxury homes in two to four-bedroom plans benefits from the nearness of the luxury shops in Bal Harbour without actually being in Bal Harbour.
While this structure will stand 9-stories high, it is still considered a boutique condominium due to the fact that the number of residences within is below the 100-unit count.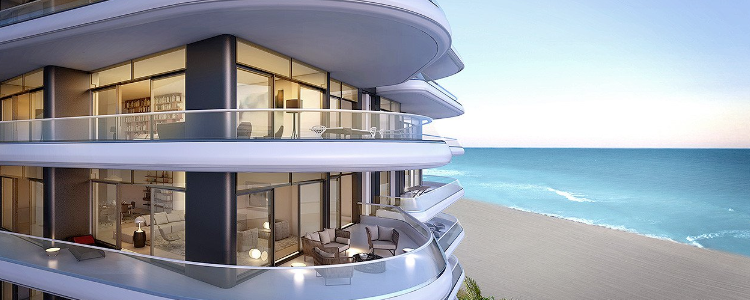 3. Faena House (Mid Beach)
Located in what is called the Millionaire's Row of Miami Beach, this condominium building is a 14-story structure that has 68 luxury residences within its walls, with 10 of these being ultra-luxurious penthouse residences. Homes here come in configurations that include reasonably sized 1-bedroom units to massive 5-bedroom residences.
Most of the larger units are located in the penthouse floors, which consists of the upper and lower penthouse sections or the last two top floors of the building.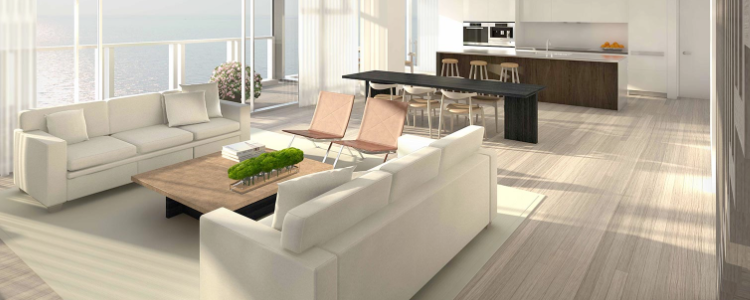 3. Edition Residences (Mid Beach)
The Miami Beach Edition is a hotel that has residential units on the top floor of the structure. There are 26 units that are considered part of this elite residential collection, and these come in configurations that range from one-bedroom to four-bedroom units. Each home, no matter what the size, comes with luxury features such as designer bathrooms, gourmet kitchens, and majestic views of the ocean from floor-to-ceiling windows and sliding glass doors.
These homes also boast of sizable balconies that have teak floors and glass with metal railings.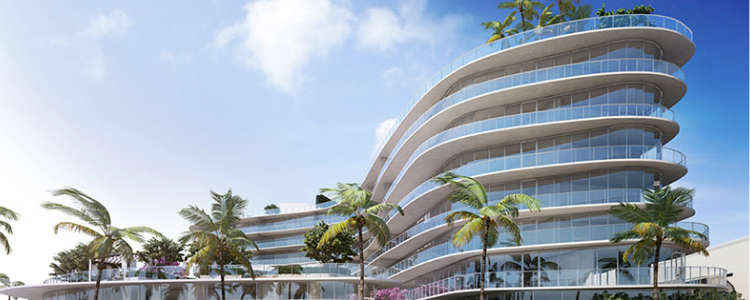 5. One Ocean Condos in SoFi
Standing 8-stories high and located in trendy South of Fifth in South Beach, this luxury residential building has a mere 49 units within its curved structure. Built in 2017, this boutique residential address boasts of rather large units in 2 to 5-bedroom configurations. The amenities that residents and their guests can enjoy here include an infinity-edge pool, a zen park, a modern fitness center, and a private beach club, to mention a few.
Homes here range in price from $2.5 million for a 2-bedroom unit to $15 million for the massive 5 bedroom with 6 bathroom residences.
6. 87 Park (North Beach)
Located in North Beach, right beside North Shore Open Space Park, is this 18-story condominium that is set to open in 2019. Still, in its pre-selling and construction stage, this building is said to offer only less than 70 units in one-bedroom up to five-bedroom floor plans. Each home will have luxury features that include floor-to-ceiling glass windows and sliding glass doors that give you majestic views of the ocean, wrap-around terraces, open floor plans, and European-influenced kitchens as well as bathrooms.
Floors and cabinetry will be American oak, countertops will be Italian stone, and terraces will have metal and glass railings.
7. Glasshaus (Coconut Grove)
This modern boutique condominium building is one of the more design-forward boutique residential structures in Coconut Grove. This building, which is set to stand 5-stories high, will have 26 units within its walls and these will come in configurations that range from one-bedroom to three-bedroom floor plans. All homes will come with 11-foot high ceilings, porcelain or wood floors, gourmet kitchens, and open floor plans for the living room and dining room.
Residents here can enjoy majestic views of the city and the water via the rooftop deck with a swimming pool. The building also comes with a zen garden, a summer kitchen, a fitness center, and underground parking.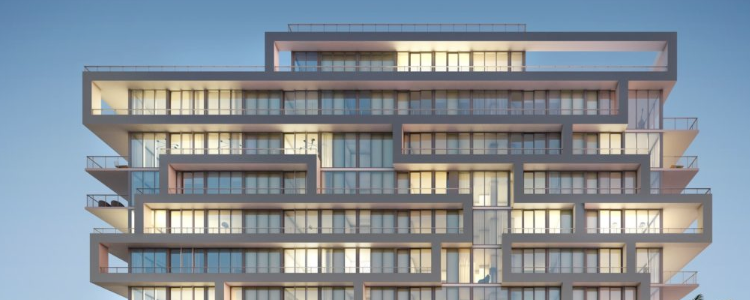 8. Beach House 8 (Mid Beach)
Situated in an area that is between North and Mid Beach, this 10-story luxury residential address features a mere 8 units in 4 to 5 bedroom configurations. Considered an ultra-luxury residential building, this structure, which was built in 2015, has gourmet kitchens, spa-type bathrooms, and expansive balconies in all the units. Standing on beachfront property, residents here have easy access to the beach and the ocean from the building.
Some of the amenities that come with a unit here include a pool with a Jacuzzi, a yoga terrace, underground parking, private cabanas, and a wide variety of services that can rival those offered at 5-star hotels.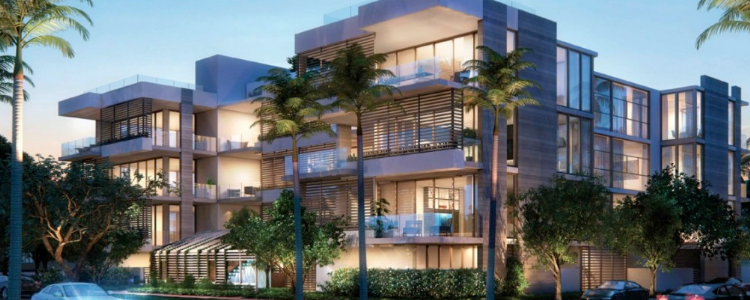 9. Louver House (SoFi)
Another up-and-coming boutique residence in South of Fifth is this four-story building that will house only a dozen units within. This low-rise structure, which is set to be one of the more modern and upscale residences in the neighborhood, comes with all units in 3-bedroom with 3-bathroom floor plans. As with most luxury residences in these homes have gourmet kitchens, designer bathrooms, wide terraces, and walk-in closets.
Located in SoFi, this is also set to be one of the trendiest modern boutique residences in Miami, with the building just a short walk away from bustling Washington Avenue.

10. 250 Wynwood (Wynwood)
One of the most artistic and sought-after boutique condos in Miami is not found near the beach but rather in the artsy neighborhood of Wynwood. This building, which stands 6 stories high, was built in 2016 and has since been photographed hundreds of times due to its unique and colorful exterior. the building has a mere 9 homes inside it and each one has high ceilings, floor-to-ceiling glass windows and sliding glass doors, open floor plans, expansive balconies, and spa-type bathrooms.
The condo has a secured entrance, has art murals in the lobby, and is a great choice for those who want to be right in the middle of the art district.