10 Most Accessible Miami Neighborhoods
Posted by Discover Homes Miami on Thursday, November 24, 2016 at 10:10 PM
By Discover Homes Miami / November 24, 2016
Comment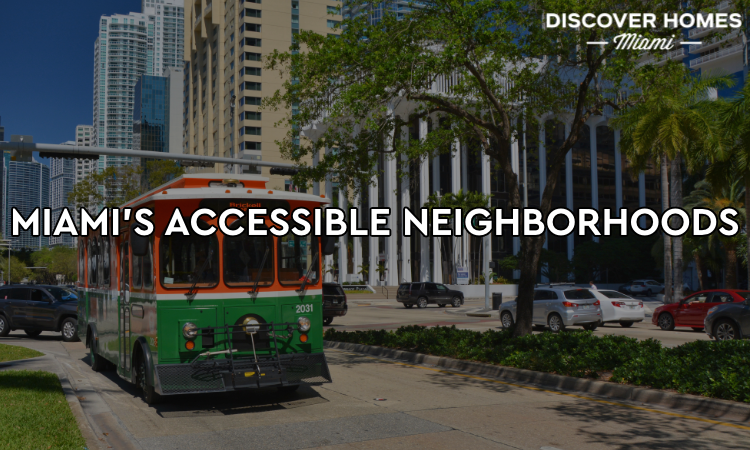 Getting to and from places like work or school can be rather difficult if your home is in an area where public transportation options are rather limited. This is why people who are relocating or are looking to buy a new home usually search for neighborhoods that are not only safe but also has quite a few transit options for them to use in getting around. In Miami, you will find that you have a number of options for getting around besides owning your own car, and these include 3 light rail lines and 5 bus lines.
There are neighborhoods that are actually considered bike-friendly (for those who love to pedal to and from wherever they are going), and still, a few more that have more than one public transportation option for residents to take advantage of. Here are ten of those neighborhoods that provide people with numerous choices when it comes to transportation: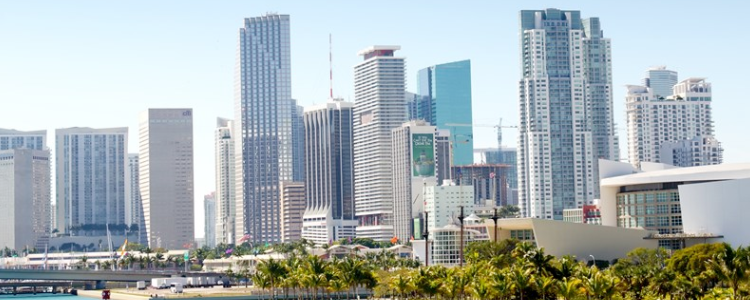 1. Downtown
While it is more than likely that you can get to your place of work easily if you live in Downtown Miami, public transport options is not just for getting to work. Getting to the many places in the metropolis should always be easy and this is one thing that you can get from living in this part of Florida. Downtown Miami has a transit score of 95, which means it has numerous public transport options for you to use for getting around.
Aside from the usual transit options like buses and light rail trains, there are also car-sharing choices like Zipcar, Car2Go, and WeRide. The neighborhood also has a high bike score, which means you can get around easily and safely while on a bike. You can buy your own bike, or you can also choose to rent from various bike-sharing companies in Miami.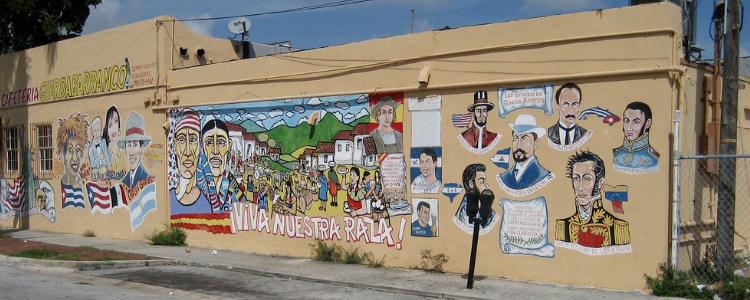 2. Little Havana
Little Havana is another neighborhood in Miami that ranks highly in terms of transportation options and getting around easily. This is because of the numerous bus routes and bus stops that can be found near the central part of this community. Aside from the availability of these buses and the many routes that these cover, you will also find that this locality also believes in the ride-sharing and bike-sharing principle.
There is currently one ride-sharing company in Little Havana, and bicycle sharing stations are popping up everywhere thanks to the government's Bicycle Initiative. This part of Miami has a bike score of 70, which means it is a very bikeable locality.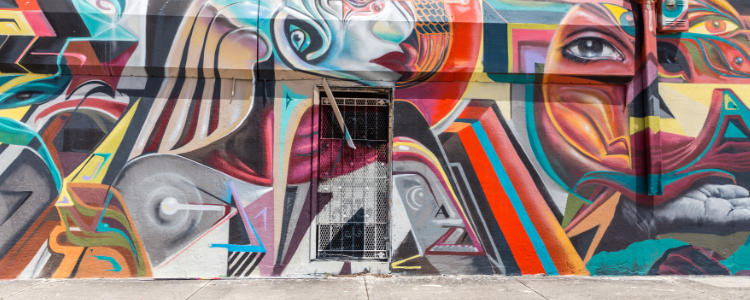 3. Wynwood-Edgewater
While these are two different neighborhoods, people sometimes refer to these two as one locality due to their close proximity to one another and the many things both communities share as well as have in common. Located just north of Downtown Miami, this district is called the fashionable district of the metropolis. Getting to and from this area is easily done with the availability of public transport options like buses and trolleys.
The community is also considered somewhat bikeable due to the fact that some bike infrastructure does exist here. There is also the car-sharing option that people are beginning to embrace here as well.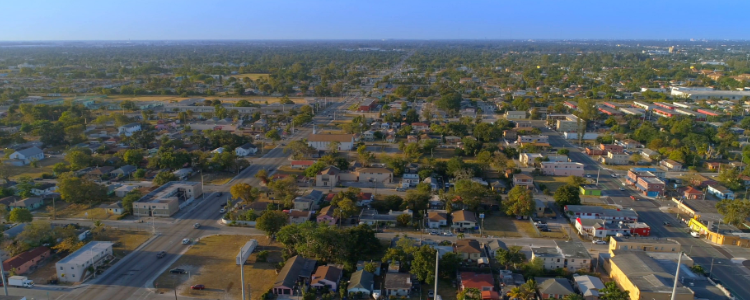 4. Overtown
Located just northwest of Downtown Miami and west of Wynwood is Overtown. This is part of the list of easily accessible neighborhoods in Miami because of the huge number of bus and trolley stops that can be found within its borders. There are also other public transport options for you to consider here and these include taxis, and Uber.
This part of Miami is also a very bikeable one, with a bike score of 68, which means that there is infrastructure available for safe bicycling. There are a few bike sharing and rental companies in the community, which you can utilize if you decide to use a bike to get around town.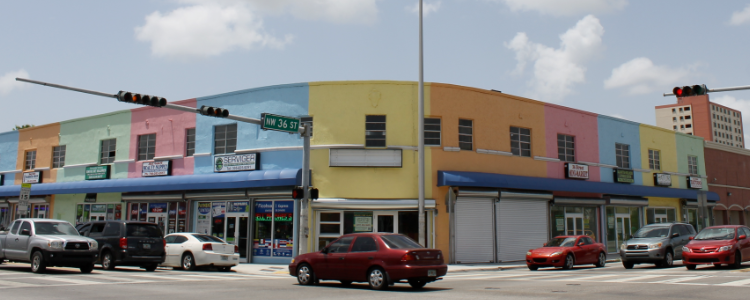 5. Allapattah
This community which is found just north of Little Havana and west of Wynwood has a pretty high transit score since it has around 3 bus lines going in, out, and around it. You can also get to and from this part of the metropolis via the Miami City Trolley, and by calling an Uber as well as getting in a cab. This neighborhood also supports the car-sharing trend and has a few companies that can be tapped for this.
For those who love to bike, the bike score of Allapattah is 60, which means it is bikeable and has biking infrastructure that can help ensure the safety of bikers.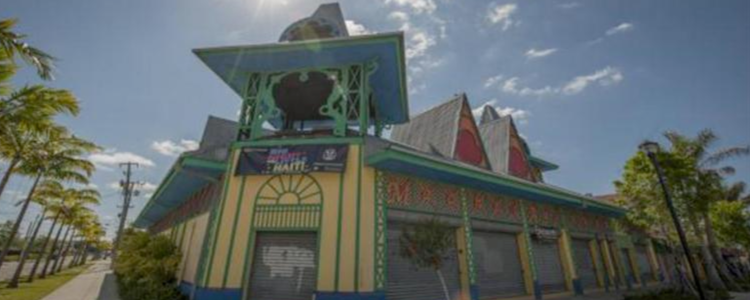 6. Little Haiti
North of Wynwood is the community known as Little Haiti, and one of the localities in Miami that is not only very walkable (with a walk score of 78), but also easily reached via a number of transportation options. Aside from using your own car to get to and from this neighborhood, you can also use the bus, taxis, and car rental options. You can also opt for such popular alternatives to cabs like Uber and car-sharing.
Biking within and outside of this neighborhood is also considered safe since the area has a bike score of 54, which means it is bikeable and has bike infrastructure to help ensure biker safety.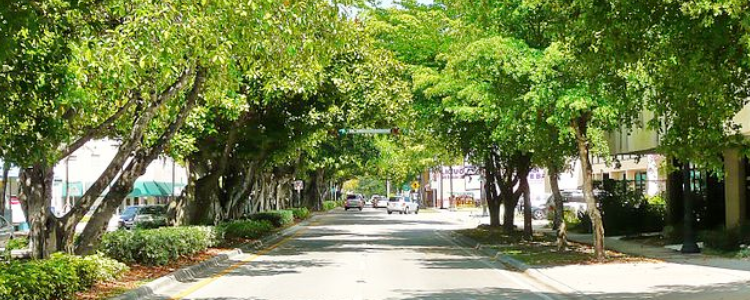 7. Coral Way
North of Coconut Grove is the neighborhood of Coral Way, which has a rather high rank when it comes to walkability. Aside from being walkable, this part of Miami is also rather easy to get to since you can go to and from this enclave via your own vehicle, taxi, and by calling such car rental options like Uber. You can also use car-sharing here, as well as public transportation choices like the Miami Trolley and Miami buses.
Biking is also one way people get around Coral Way, and this can be done even without your own bike since there are bike rental and sharing options here as well. The locality has a bike score of 61, which means there are safety features added to the infrastructure for bikers.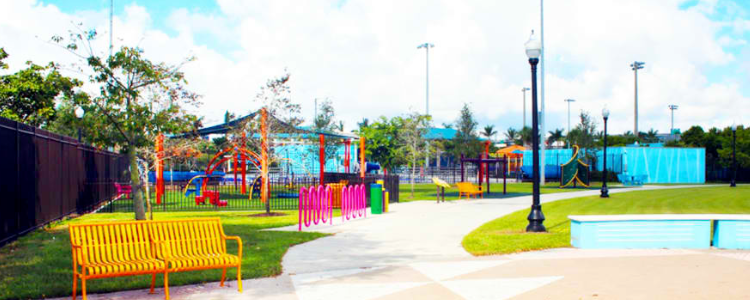 8. West Flagler
West of Little Havana and north of Coral Way is the community of West Flagler. Another neighborhood that is high in walkability and very accessible via various public transport options, this enclave can be reached via bus, taxi, or Uber. You can also get here via car sharing, which is gaining popularity in the region.
In terms of getting around the area with a bike, the community's bike score is 52, making it a very bikeable neighborhood due to the presence of biking infrastructure. You can buy your own bike for your travels within and near West Flagler, or you can rent one from the many bike rental and sharing companies nearby.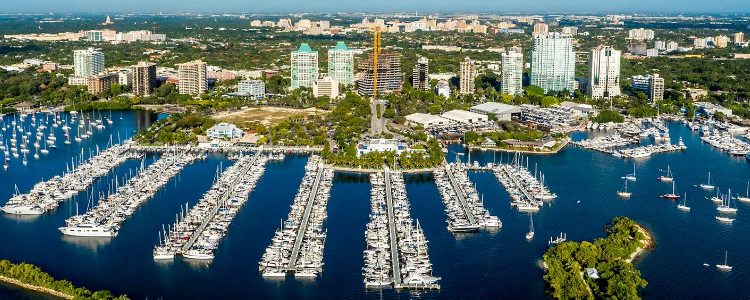 9. Northeast Coconut Grove
To the southwest of Brickell and south of Coral Way is the northern part of Coconut Grove. This neighborhood called Northeast Coconut Grove can be easily reached via a lot of public transport options, as well as a few rental ones. You can take some of the buses that ply various routes in, out, and around the area. You can also use the Miami Trolley, and the Metrorail system. Taxis, Uber, and car-sharing is also another option you can use here.
If you want to pedal around the area, there are bike rental and bike-sharing stations in the neighborhood. It is considered a very bikeable locale due to the fact that it has bike infrastructure and safety features for those who want to explore the area on two wheels.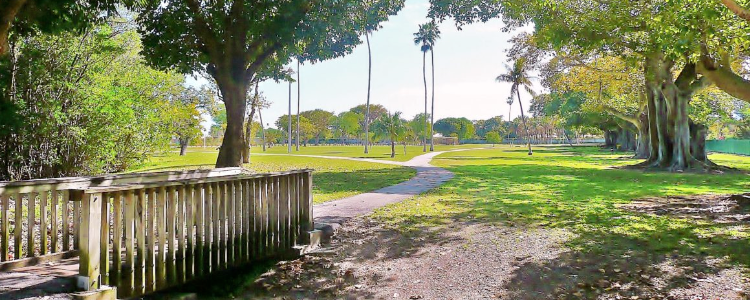 10. Upper Eastside
The bayside community of Upper Eastside Miami also has quite a number of transportation options for you to choose from. Aside from the use of your own vehicle, you can also opt for public transport options that include Metrobuses. Taxis, car rentals, and car-sharing is also on your list of transport options to and from this area. There are plans for the expansion of the Tri-rail system to expand to this area in the next decade.
For bikers, you will be happy to note that Upper Eastside's bike score of 51 means that it is a bikeable locality due to the fact that there is the infrastructure to ensure biker's safety in the neighborhood.