12 of Miami's Safest Neighborhoods
Posted by Discover Homes Miami on Wednesday, November 23, 2016 at 3:22 PM
By Discover Homes Miami / November 23, 2016
Comment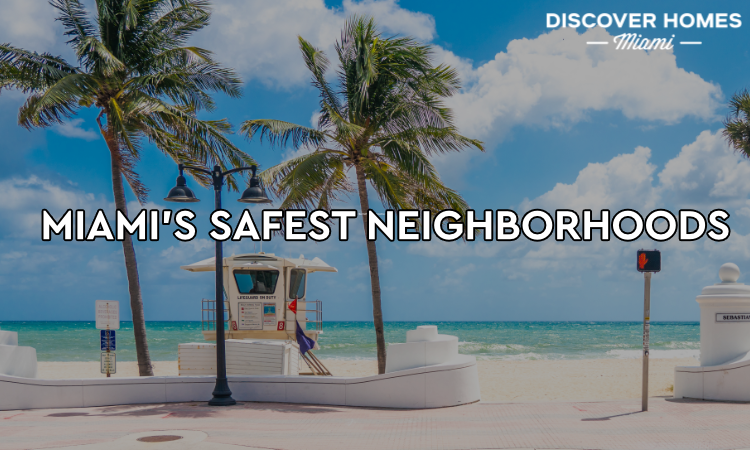 Whether you are moving to Miami for your retirement years, or your whole family is relocating because of your work, one of the concerns you will definitely have on your mind is safety. This is a common concern, which is why people tend to look for the neighborhoods in any city worldwide that are reported to be low on crime and high on safety and security. To help you out, here are some of the 12 of the safest neighborhoods in the Miami-Dade area.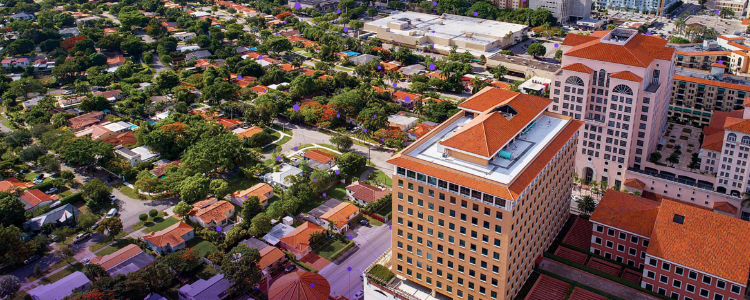 1. Coral Gables
One of the cities in Miami that people love and consider to be very safe to live in is Coral Gables. Just south of Miami International Airport, and southwest of Downtown Miami, this neighborhood is one of the first planned communities in the region. This is where you will find the University of Miami, Coral Gables Museum, and the famous Miracle Mile, among other places of interest.
With a crime index of 11, it is said to be safer than 11% of all other cities in the country. It is considered one of the best places to live in when you have young children and is also the best area for those who are boat enthusiasts due to the availability of boat storage options.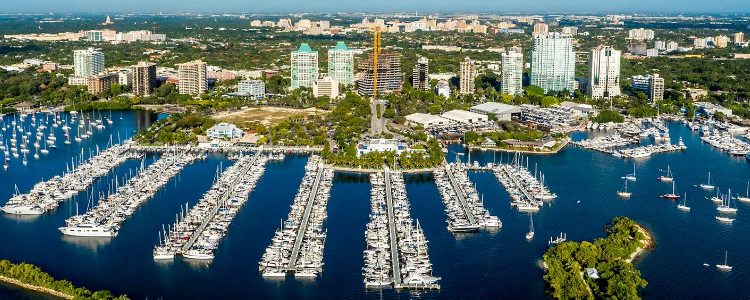 2. Coconut Grove
Just east of Coral Gables and just a few minutes' drive from Downtown Miami is this neighborhood called Coconut Grove. The area is located near the water, making it a great choice for those who want to have the beach and the bay at their doorstep. Also called The Grove, this city was first inhabited by immigrants in 1825, making it the oldest continuously inhabited locale in the area. Places of interest here include the famous Coco Walk, Dinner Key, Grove Isle, and the Miami City Hall.
When it comes to safety in Coconut Grove, your best options would be Northeast Coconut Grove or Southwest Coconut Grove. As with most densely populated cities, the city center can present you with a few crime risks, although in this region you will mostly find petty violations like vandalism, liquor law issues, and shoplifting as the complaints.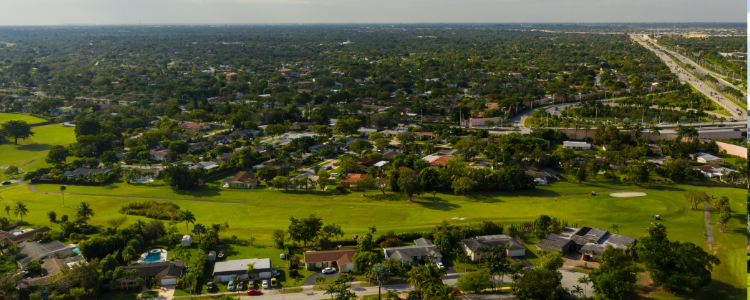 3. Kendall
Just Southwest of Coral Gables is the community of Kendall. This area is considered child friendly and is pretty much a suburban neighborhood. Within the boundaries of this locale is the Dadeland Mall, which is near the Snapper Creek Canal. Also located in this area is the famous The Falls, the Sabal Chase subdivision, and Kendall Acres Condominium.
The crime rate in Kendall is actually 40% lower than the US average, which makes it 52% safer than the other cities of the US. It is considered a nice change to the more vibrant and constantly upbeat areas of Miami since it is low-key, slow-paced, and relatively quiet, despite the presence of two humongous malls within its borders.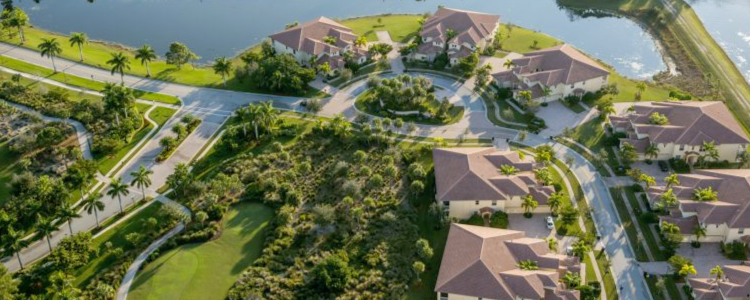 4. Pinecrest
Pinecrest is considered one of the premier neighborhoods in Miami, and for a number of good reasons. Just due east of Kendall and southwest of Coral Gables, this suburban village is reminiscent of old-world neighborhoods where wholesome social events take center stage and numerous community programs help create a tight-knit community. This is one of the areas in Miami where old family values and community activities like farmers' markets, park playdates, and family picnics still happen.
When it comes to safety in Pinecrest, you will find that it is considered 58% safer than all of the cities in the US. While there may be a few petty crimes recorded here and there in the neighborhood, it has been noted that the yearly percentage of crimes here is actually diminishing, with a 17% drop listed for the current year.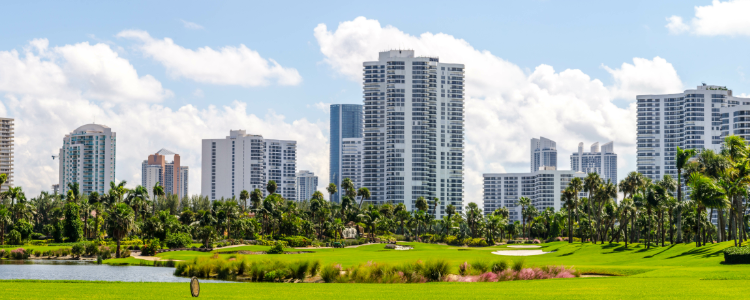 5. Aventura
One of the planned suburban cities in Miami is this neighborhood that is located near Sunny Isles Beach and Golden Beach in North Miami, which is a mere half hour's drive away from Downtown Miami. Most of the homes here in Aventura are condominiums and were first developed in the 1970s. If you are into shopping and love retail therapy, then this is the best place for you. There are numerous malls here, the most famous of which is the Aventura Mall.
When you talk about safety in Aventura, it has been noted that this part of Miami is actually safer than 20% of the cities in the US. It is considered extremely livable, with the sunny weather, lots of local amenities, and clean streets lined with palm trees making it difficult to resist.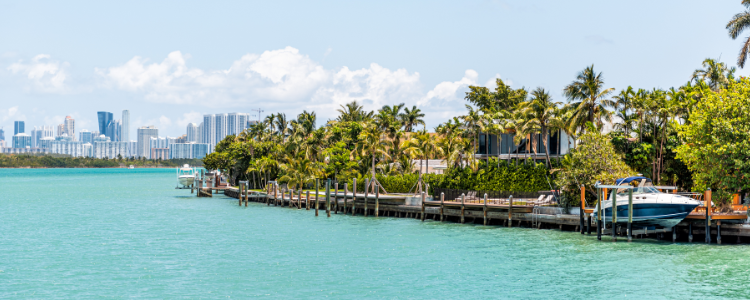 6. Bal Harbour
Considered one of the more affluent addresses in Miami, Bal Harbour is located at the northernmost tip of North Beach of the famous Miami Beach. Surrounded by the Atlantic Ocean, Biscayne Bay, and the Bay Harbor Islands, you will find that this part of Miami is one place where people would definitely love to live in. Here, you will find high-rise condominiums, popular brand names in shopping centers, and private beaches where residents can indulge in sun, sand, and sea to their heart's content.
Safety in Bal Harbour is pretty high, with it being marked as safer than 48% of the cities in the country. It is considered one of the most livable locales in Miami due partly to the low crime rate, and to the very stable housing market as well as numerous local amenities.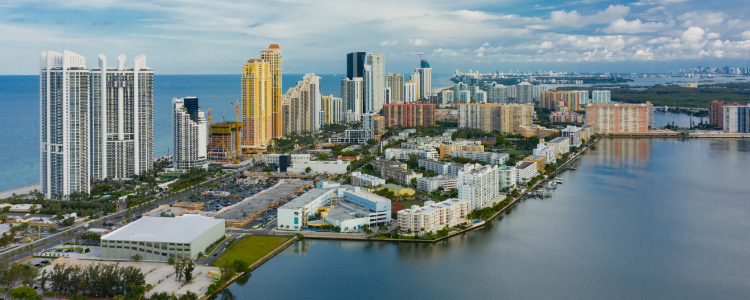 7. Sunny Isles Beach
Probably one of the best choices you have for condominium living with great views of the ocean and easy access to the beaches nearby is Sunny Isles Beach. This luxurious address located in North Miami is just across Aventura, with the Intracoastal Waterway separating them. The community on this barrier island enjoys numerous amenities that include private yacht clubs, private beaches, and numerous restaurants that are just a stroll away. The community also has a couple of malls nearby, a few parks, and even a fishing pier.
Safety is another thing that Sunny Isles beach can boast of, and this is because of the fact that the crime rate in this part of Miami is 31% lower than the US average. It is also 54% safer than most cities in the country, and has seen a 3% decrease in crime rates this year.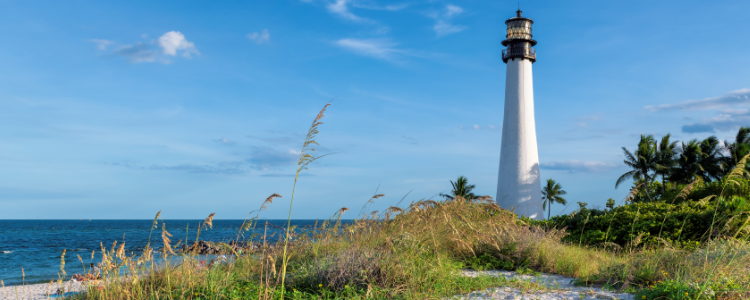 8. Key Biscayne
Another area in Miami that you can consider moving to if you are putting safety as very high on your list of priorities for home selection, is Key Biscayne. Located just southeast of Downtown Miami and due east of Coral Gables, this island town can only be reached on the road via Rickenbacker Causeway. Peace and quiet is one of its most precious offerings for those looking to relocate and it is a welcome change from the hustle and bustle of the metropolis across the bay.
Safety is something that Key Biscayne can easily boast about since its crime rate is actually 38% lower than the country's average. It is also considered 76% safer than all the cities in the US. When it comes to livability, it is the number one most livable neighborhood in Florida, with factors like low crime rates, high income per capita, and stable housing market making this so.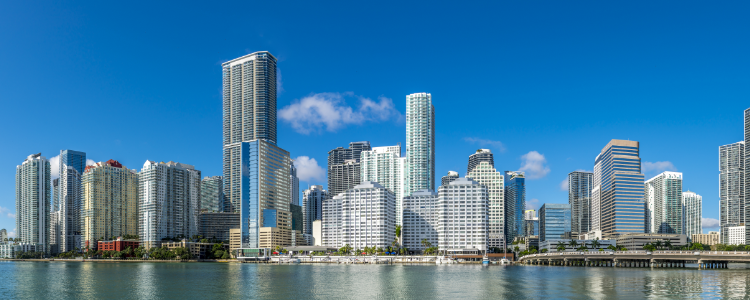 9. Brickell
Brickell is actually considered part of Downtown Miami and is called the Financial District of Miami. While this neighborhood is where you will find numerous young professionals and businessmen, it also has quite a few retirees and families with kids in its borders. Also called the Manhattan of the South, Brickell combines the laid-back vibe of Miami with the fast pace of a business district, which makes it a pretty unique enclave.
You may think that just because Brickell is considered part of Downtown Miami, that it is rife with crime. On the contrary, it is actually one of the safest neighborhoods in the entire state. The crime rate in Brickell, as well as the rest of Downtown Miami, is actually 25% lower than the US average. It is also considered one of the safest cities in Florida and has seen a 9% decrease in crime the past year.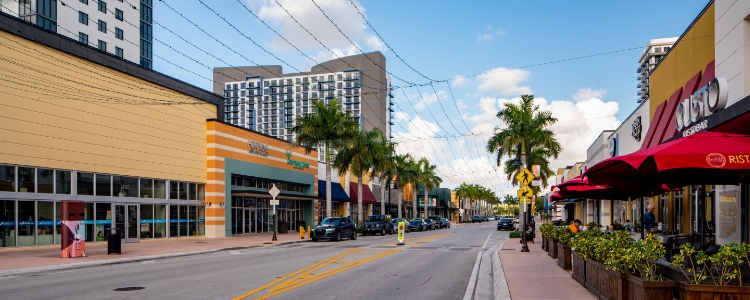 10. Doral
Just a mile away from the Miami International Airport, and a short drive away from Downtown Miami is the City of Doral. While not as popular as the rest of its Miami counterparts, it is still one of the most livable cities in the area. If you are looking for the perfect suburban landscape, complete with malls, golf courses, parks, and palm-lined streets, then Doral is the place for you.
Doral is considered one of the safest areas in Miami and is considered safer than 39% of the cities found in the US. It has also seen its crime rate go down this year, with a drop of 10% being noted from that of last year. People who live here love the peace and quiet here as well as the amazing Mediterranean inspired homes that line its streets.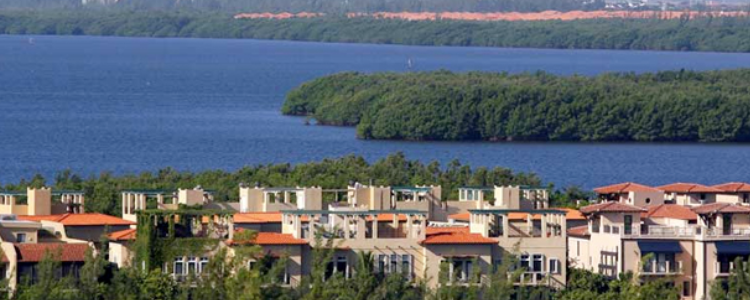 11. Palmetto Bay
South of Pinecrest and southeast of Kendall is the community of Palmetto Bay. Another one of the safest enclaves in the southern part of Miami, this village is a suburb that is perfect for families and those who are looking for a quiet community to settle down in. Also called the Village of Parks, Palmetto Bay boasts of great beaches nearby, numerous parks, and seaside activities.
Safety is another thing that people like about living here, with the area being considered 35% safer than most cities in the country. It has a high livability score as well, and a very stable housing market as well as a high median household income.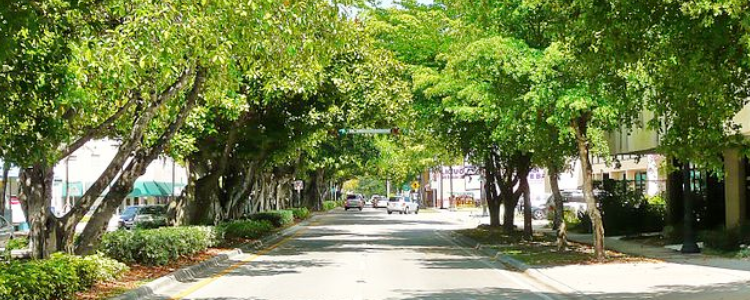 12. Coral Way
Just above Coconut Grove and southwest of Downtown Miami is the neighborhood of Coral Way. This is one of the places in Miami where the mixture of the modern, Cuban influences and the old-fashioned blend into what is truly a unique mix that you can only find in this part of the US. Here, you will find not only families, retirees, and entrepreneurs, but also health-buffs, those who are looking to slow down the pace of their lives, and new-age individuals.
Safety here is also notable since it has been pegged as being 65% lower than most of the cities in Florida, and the crime rate here has seen a decrease of 9% from the previous year. The locality has quite a number of amenities that residents will enjoy, such as spas, coffee shops, parks, shopping centers, and many more.